Proud Mary is directed by Babak Najafi, and stars Taraji P. Henson, Danny Glover, and Jahi Di'Allo Winston.
In Proud Mary, the titular character is a hitwoman, doing jobs for the crime family that helped raise her. When she discovers that one of her recent killings orphaned a young boy, she takes pity on him and brings him into her household. Upon taking revenge on a rival crime boss that had been abusing the boy, she quickly finds herself in over her head, with her actions sparking distrust between crime families, who now find themselves on the verge of a war.
Proud Mary is being marketed as something of a throwback to the blaxploitation era with its ad campaign and heavily stylized opening credits sequence. Unfortunately, the movie's advertising is all wrong, and the actual released movie has very little in common with classic blaxploitation films aside from the heavy presence of African-American characters. The movie, while not without its positive qualities, ultimately ends up feeling painfully generic, with nearly every element done better in other movies.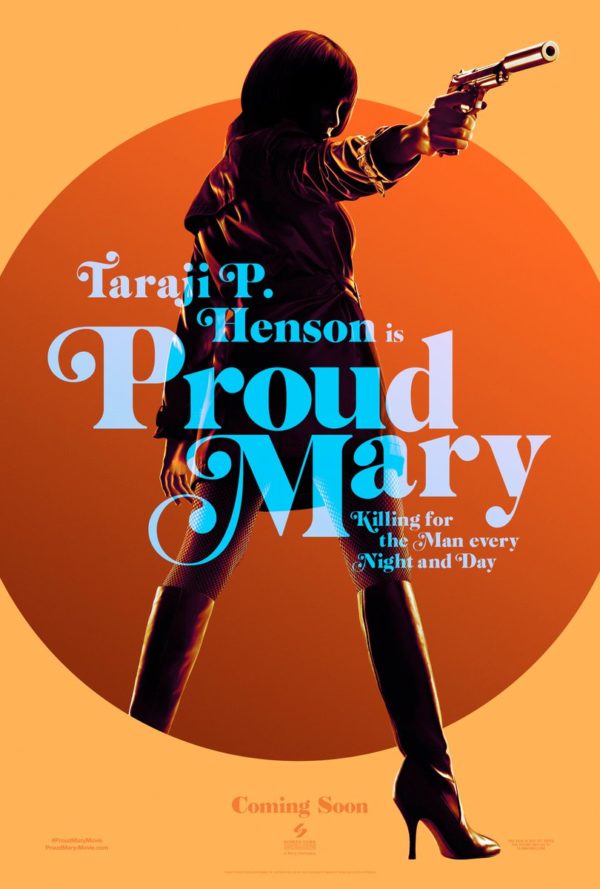 As far as the positives of Proud Mary go, Taraji P. Henson does a solid enough job as the title character; we see a woman who has regret of her past actions, and wishes to move on with her life to something new. Her relationship with the youngster she unwittingly orphaned, portrayed by Jahi Di'Allo Winston, stands as a highlight of the film. Veteran actor Danny Glover, probably best known for his role in the Lethal Weapon franchise, gets a handful of good scenes as Mary's employer, and does the best he can with the material he is given. We also get a handful of stylized action scenes that are surprisingly well done. At just under 90 minutes, it moves along at brisk pace, so no one can accuse the film of being "slow."
….and then things come crashing down.
One of the biggest problems I have with films is when they are marketed incorrectly. The movie posters, trailers, and commercials all made this film out to be a throwback to the blaxploitation era. No one loves a good retro-style moviegoing experience like this cinephile, but unfortunately, the ad campaign is completely and totally WRONG. Aside from the opening credits sequence, which feels like it is setting up a retro experience, nothing else in the movie feels that way. Audiences wanting to be transported back into the glory days of blaxploitation action thrillers will be disappointed to find that what they get is a generic crime drama that has been done countless times before. Even Fil Eisler's musical score is generic and feels like it could have been inserted in any other movie. How hard would it have been for the producers to pay for the rights to a handful of old R&B songs from the late 1960s/early 1970s to stylize the movie, or to have someone compose a retro-flavored score? Even a little thing like this could have helped the movie drastically.
Taraji P. Henson does a great job with what she is given in this movie, but her character is basically a less interesting rip-off of The Bride from Kill Bill, only with a far more generic backstory. The weak writing and generic approach to moviemaking means even someone like Danny Glover is unable to elevate the film to greater heights. Henson gives a worthwhile performance, but deserves a better action thriller than this.
Proud Mary has a solid cast, with Henson and Winston's scenes together being definite highlights, but it cannot change the fact that this is a movie you have seen before. For what it is, it is not a bad film, but there is nothing to elevate it beyond "average" status. It is most definitely not the blaxploitation throwback the ad campaign is making it out to be. Rent it when it comes own on home viewing formats, but know what you are getting ahead of time.
Rating: Two out of four stars.
Artwork in this review is the copyright of Sony Pictures Entertainment and Screen Gems. For promotional use only. All rights reserved.