On Friday Febuary 23th, 2018, Black Label Society, Corrosion of Conformity, and EYEHATEGOD rocked The House of Blues at Mandalay Bay.
I've been to a lot of shows at the Las Vegas House Of Blues. More than any other venue. Yet this show might have been the most crowded I've ever seen the place. Either that or I've gained weight… I don't know, but it's a good thing I have no deep seated trauma that has left me claustrophobic.
I first heard all of these bands as early as 2014(?) when delving into liner notes of various albums I was listening to. Listening to Metallica's cover of "Tuesday's Gone" led me to look into just who in the blue hell Pepper Keenan was, which led me to listening to Corrosion of Conformity, then Down, then Crowbar, then Acid Bath, then Goatwhore, then – yeah, you see where this is going. I'm not the first, and I won't be the last to point out how 'incestuous' the New Orleans metal scene is.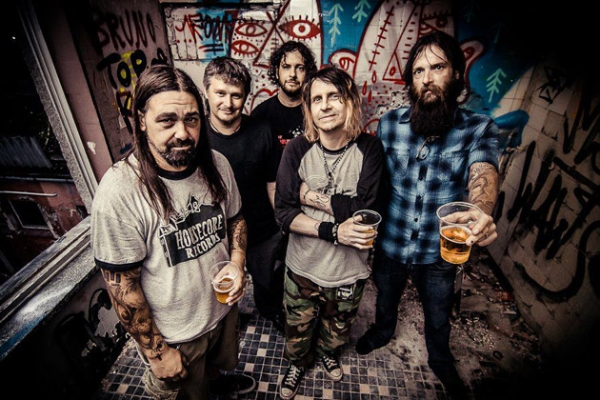 And then there is EYEHATEGOD, the first band of the night. Since the band is celebrating 30 years in 2018, let's take things to the very beginning. The band was formed by guitarist Jimmy Bower, also a founding member of bands such as Crowbar, Down, and Superjoint Ritual, and drummer Joey LaCaze.  E.H.G.'s origin story is that the two were celebrating 4/20 and while sitting on a couch stoned the two discussed how cool it would be to start a band called EYEHATEGOD. Go on, continue to imagine how that conversation went – I'll wait.
Got that out of your system? The core of E.H.G. was solidified with the inclusion of second guitarist Brian Patton, and vocalist Mike IX Williams, replacing Chris Hilliard. The band has had a great many bass players, the latest being Gary Mader, and half as many drummers after Joey LaCaze passed away in 2013. Aaron Hill sits on the throne these day, but the band has had two different dudes named Joe behind the kit after the passing of LaCaze. Three different drummers named either Joe or Joey. I'm not kidding.
EYEHATEGOD's dirty, misanthropic, nihilist approach to sludge metal may or may not be your cup of tea. Or heroin. I don't know your life. I'm a sludgy cup of stone cold coffee guy myself. Jimmy Bower's fuzzy riffs mix with Mike Williams voice into a soundtrack of anguish, that while inspiring to many bands, is still unique to EYEHATEGOD. It's an identity as attention grabbing and confrontational as the band's name.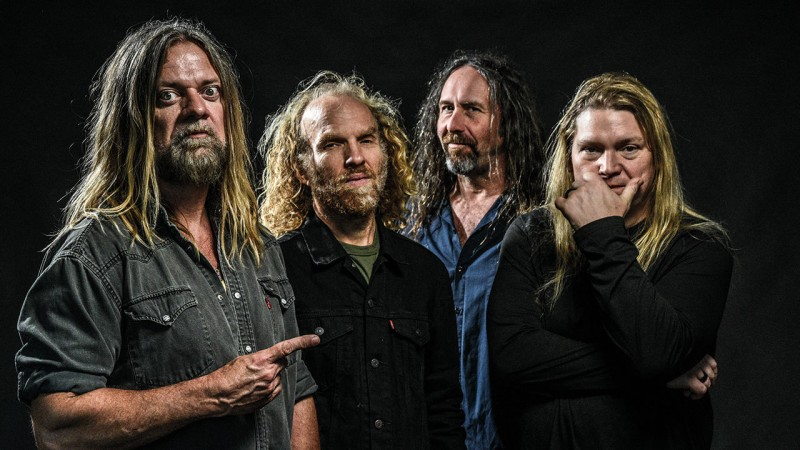 Jimmy Bower's Down bandmate Pepper Keenan is joined by his Corrosion of Conformity bandmates as the second act on the bill having, rejoined in 2014, where prior to then, C.O.C had reunited initially without Keenan, because he was swamped with Down commitments. Keenan had originally joined prior to recording the band's fourth record, Deliverance, where he also took up lead singer duties, as heard on songs such as "Albatross" and "Clean My Wounds".
As a guy, I'd call myself a man, but if I do, I suspect I would be hearing some chuckles in response. As a member of the male portion of our species – it's rather nice to have it reaffirmed that one of the bands you've liked growing up is good enough that the ladies will dance to it. But I digress – Pepper Keenan is the man. I'd visit the guy's own bar and buy him a drink if given the chance.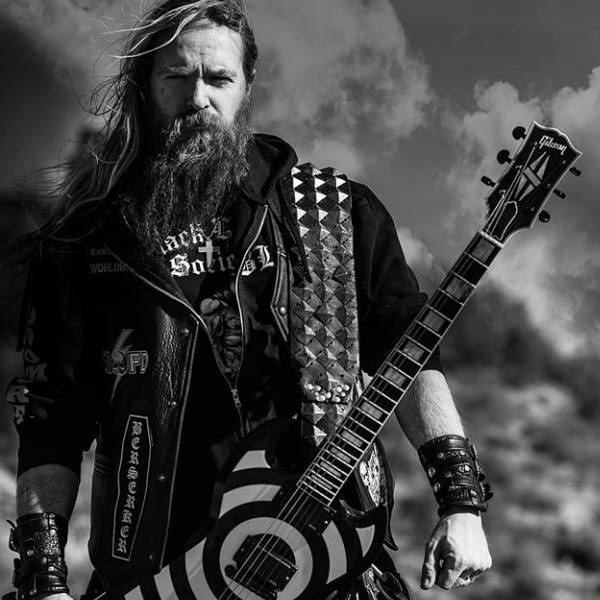 There's a lot to talk about when it comes to Zakk Wylde. The guy has been as busy as ever, ending long-time endorsements with Gibson and Marshall, and starting his own company, Wylde Audio, which reminds me to get a hold of his signature guitar stompboxes by MXR before W.A. starts in on the effects market. The dude was in Vegas not too long ago for his Black Sabbath tribute, Zakk Sabbath, and news recently broke that Wylde would rejoin Ozzy for the man's farewell tour. Gus G, the guitarist who replaced Wylde in Osbourne's band, has been cordial and even appreciative about the news (though, let's be real; G.G. has put out five Firewind and solo albums since the last Ozzy record, Scream was released in 2010. The guy is going to do alright).
Watching Zakk Wylde do an interview is like asking for hilarity to just happen. How many times have I watched the man play "N.I.B." on a Hello Kitty acoustic guitar? Easily in the dozens. How many times have I heard some twisted and warped version of events that only makes sense if there was heavy metal in the age of the Vikings? And they were slightly homoerotic. And they crossed the seas on motorcycles.
All that said, I feel it's important to mention all of this because that is the Zakk Wylde you get at these shows. Dummy 4×12 speaker cabinets that are stacked three high and four across, on both sides of the drummer, lines of guitar solos that are channeling Jimi Hendrix by being played with his teeth or behind his back, or long, drawn-out, but entertaining introductions of the band that include how many STDs each of them have in Zakk's wild version of events.
…Holy Shit! I made a pun!
After the announcement that Wylde Audio would be a thing, one criticism I have heard far too many times from people, was that he should have done it ten years before, because he was more popular and relevant following the death of Dimebag Darrell.
What the fuck, right? But I've heard it several times now, and it's simply not true. Cliff Burton died in 1986, but Kirk Hammett's company, KDHK, is putting out great effect pedals. Shit, would someone please remind me to find a deal on the MXR stuff and a Ghoul Screamer?
I'd love to see any of these bands again in the future.
Though next time I'm going to take the next day off, or will be calling in sick …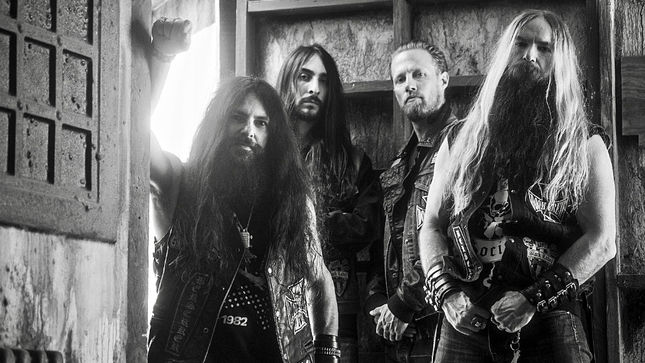 Photo Credit: House of Blues Las Vegas, E1 Music, Nuclear Blast Records, and Century Media- for promotional use only- all rights reserved.