Earthless, Kikagaku Moyo, and JJUUJJUU rocked the Beauty Bar on March 7.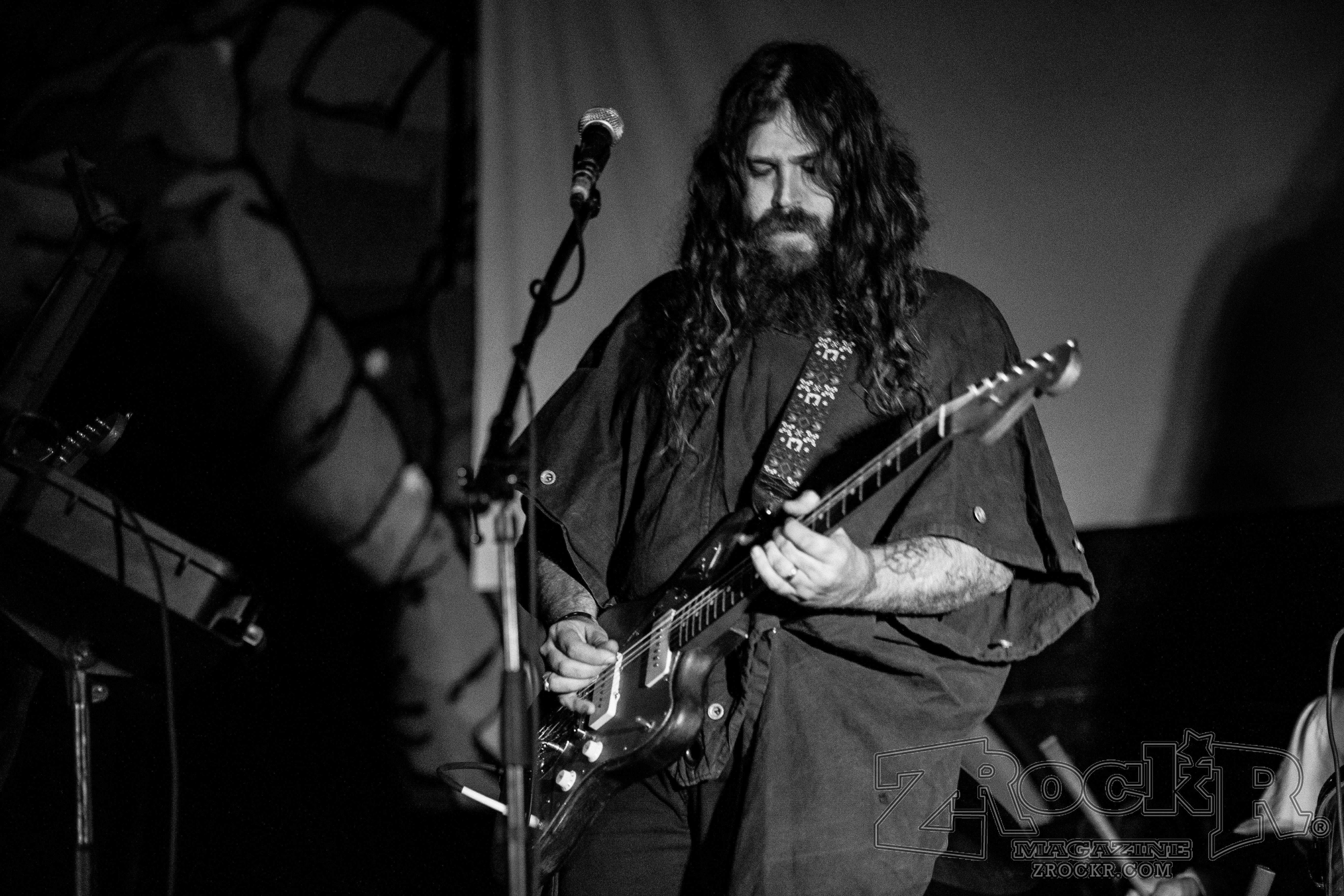 JJUUJJUU is a Los Angeles-based psychedelic act that I would have had a better chance getting into if the delay and reverb on the guitars and vocals had either taken a break, or toned the fuck down. It's a cool sound for a while, until you're actively trying to ignore half the musicians on stage in order to feel the music. I'm a big proponent of a 'wall of sound,' but when the music is making me anxious, or putting me on the verge of a psychotic fucking breakdown - it's not cool, man. That said, this band's rhythm sound is killer. If I were a serious bass player I might have been more serious about stealing this guy's rig, or at the very least, his pedalboard for his sick tone and not just amusing myself. The tightness of the bass and drums saved this performance overall for me.
幾何学模様, or Kikagaku Moyo, or 'Geometric Patterns,' if you're curious, flew all the way to the States. Their latest record, House in the Tall Grass, is impressive to me because as much as I'd like to visit Japan, that long on a plane might make me consider testing Lewis Black's bit about decapitating one's self in the air by using the toilet. In contrast to JJUUJUU, Kikagaku Moyo features nearly twice as many instruments, if we're counting the band's two vocalists. They make music that's complex enough to keep one's interest, and simple enough that the the instruments are distinct, yet easy to internalize. If I ever make it to their home country, I might try to see them again. Or, I might spare my life, and just wait until they come back.
Earthless started things off with what amounted to a half hour of fuzzy blues/psychedelic guitar soloing. It was amusing for the first ten or so minutes, but after a while, I was thinking I needed a break from the band, and that I would have to avoid looking at my guitar in the pickups when I got home, or else she may smell the weed from the show on me, and think I was cheating on her with some Srat.
I might have enjoyed myself more if I had gotten stoned beforehand, and that's my bad, I know. But given the chance, I might go see these bands again. Do it right next time, ya know. All joking aside, I wrote this article while listening to each band's BandCamp pages, and I'm feeling pretty chill right about now.
All photos by Courtney Ware for ZRock'R Magazine.