March 8, 2018 at The Chxrch in Las Vegas, Nevada
Slaves with special guests: GhostTown, Dayshell, Kyle Lucas, The Lesser Evil, and splitsecond.
Oh, Slaves… I was looking forward to this show since its announcement. I've been following Jonny Craig (ex Dance Gavin Dance, Emarosa) since 2008 when Emarosa released "Relativity". Hearing his soulful voice and passionate sound, I completely fell in love with the music. Despite the issues from his personal life that bled into his musical career, I could never stop listening. Beautiful Death, which was released in February of this year, is the third album from Jonny Craig's latest band, Slaves. As I listened to it numerous times, to me, it tells a story of healing, recovery, and redemption. As a fan, I am happy that he has gotten his shit together to continue making beautiful music. More on this later…
The first band to open up the show was Las Vegas locals, splitsecond. They brought a very energetic, fun tone to start off the night. I didn't find too much information about these guys, (and insanely beautiful gal, female lead vocals, which, she totally rocked!) but they can be found on Instagram @splitsecondlv.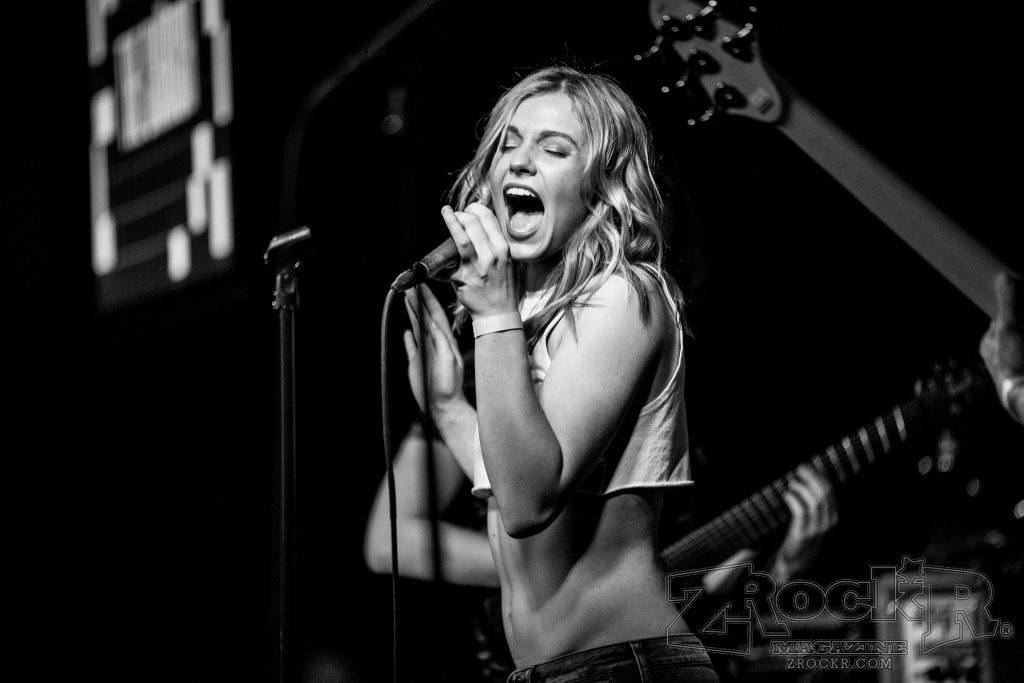 Second band was another group of Las Vegas locals, The Lesser Evil. They brought a little heavier sound than the band prior. Not a bad thing. They totally reminded me of early Paramore with lower tuned guitars. With another female vocalist/bassist, I dug their set. This show was an album release show for them as well, you can check them out on iTunes here.
The Lesser Evil on Facebook!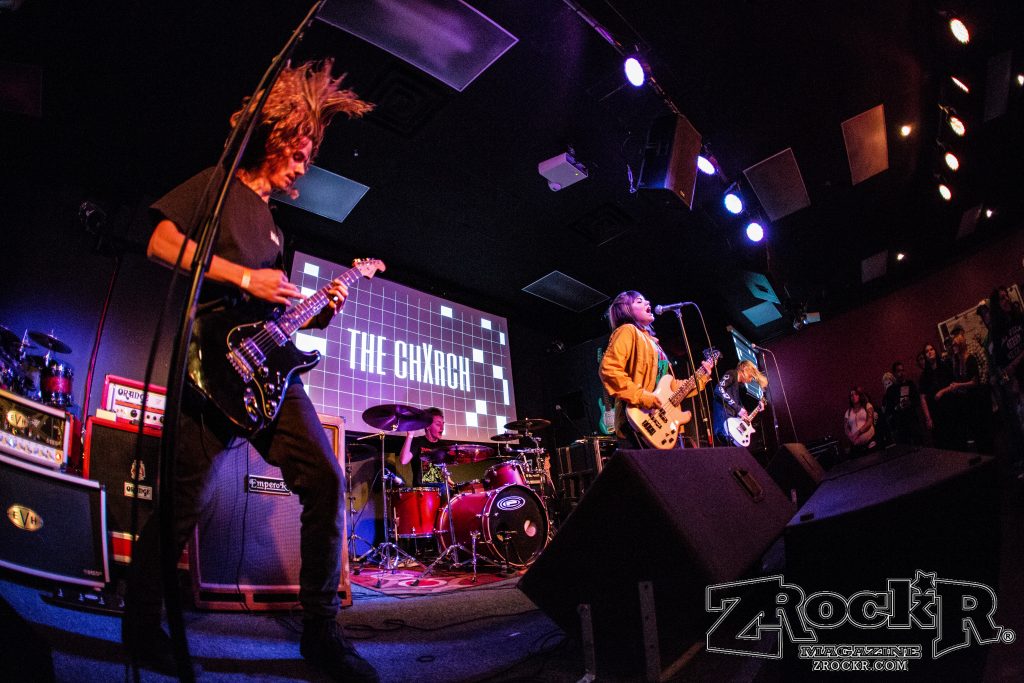 Next up is Kyle Lucas, from Marietta, Georgia. Kyle is a hip hop artist, with a number of different edges to his style. My friend and I were pretty excited to see him live after almost 5 years of listening to him. I can't remember exactly where I originally heard him, but I'm sure the first little taste of his music was from a T-Mills track played over our store radio during my days at Hot Topic.
 We had seen him come in through the back door, he almost immediately pointed out my friend because of her shirt, which was one of his. He made a heart with his hand and pointed at her, knowing she was looking over. This definitely brought an overload of excitement to us! Once he went on, I immediately started singing every word to the song, and I'm pretty sure I was the only one. Numerous times he had put the microphone in my face for me to finish his lyrics. As a fan, this just made my night. One of the main highlights of his set was when Jonny Craig joined him on stage to perform the songs, "Veritas" and "I Still Feel Her, pt 5" (parts 1-4 are all scattered through old Emarosa records, as well as Jonny's solo albums. Definitely worth checking out!) There were some minor technical difficulties through his set, but as he said to my friend and I afterwards, "The show must go on!" This is worth mentioning, too. He came up to us personally later in the night to thank us, and to take photos, along with doing the same when the show was over. He really made us feel like more than just fans, and I always love when an artist can be so personable and humble.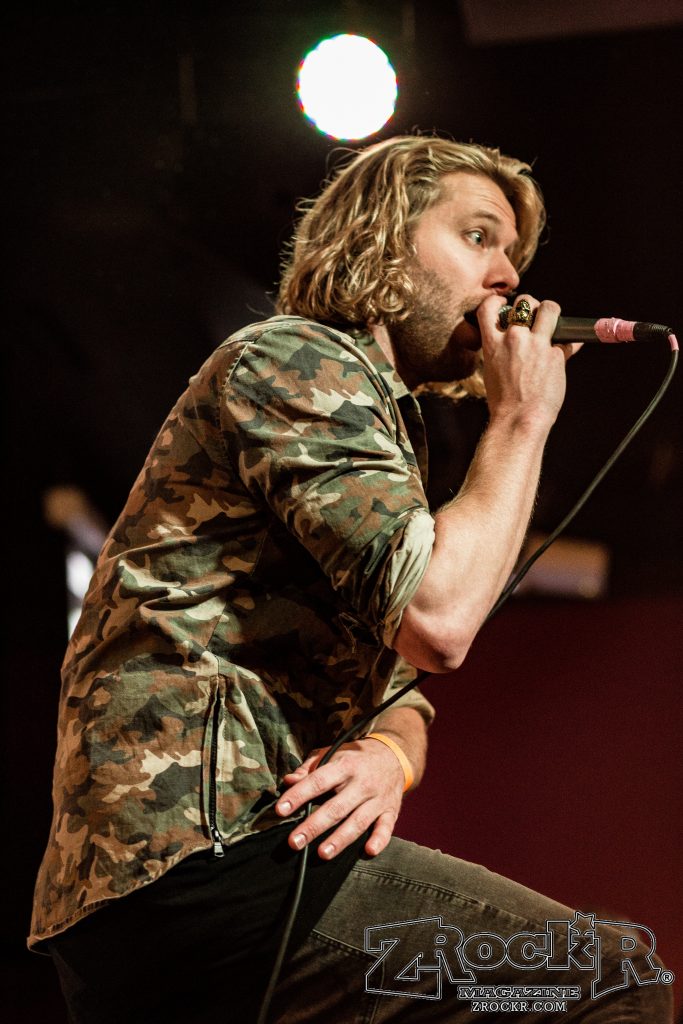 Kyle Lucas on YouTube
Kyle Lucas on Facebook
http://kylelucas.com/
Dayshell was up next! I have heard this band come on numerous Spotify stations playing on my phone at any given time. They have a post-hardcore sound that I really love. They're really easy to get into. Dayshell came into fruition when Shayley Bourget left Of Mice and Men. I actually didn't know this until looking into the band more after the show. (I've been a tad behind on newer music, I apologize. I also wasn't ever too big of an Of Mice and Men fan.) They brought even more energy to the growing crowd that night at The Chxrch. Many fans could be singing and grooving along to the catchy metalcore/post-hardcore balance of clean and not clean vocals. Dayshell is currently working on the development of a new album! Keep an eye out!
Dayshell on Facebook!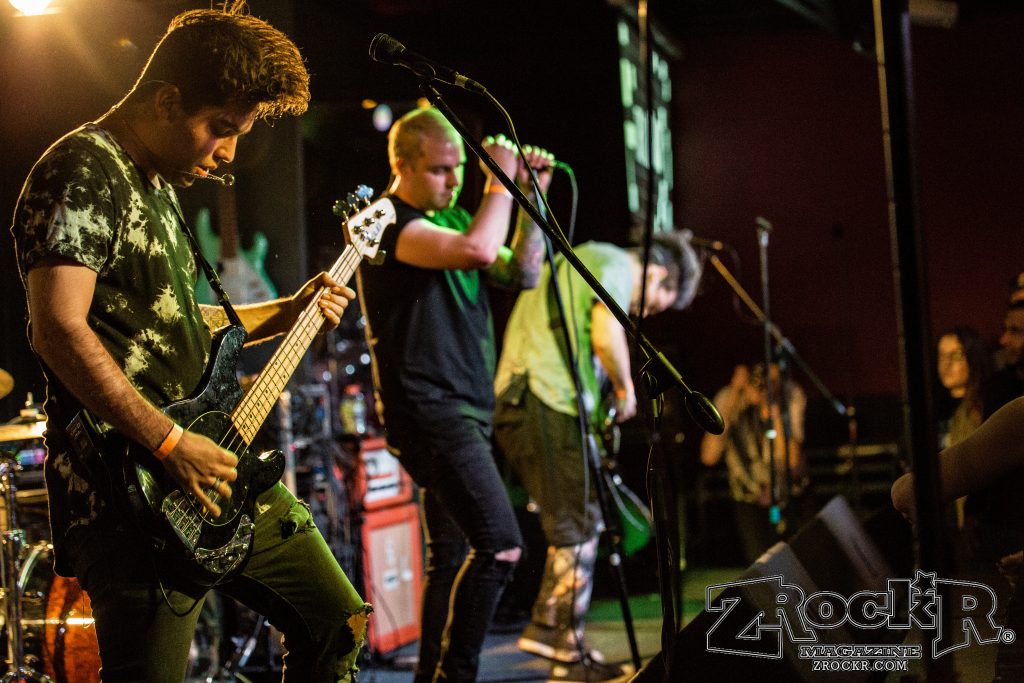 Ghost Town, from Los Angeles, is an electronic/rock band. What stood out most to me, was the intensity in vocalist Kevin McCullough, which is another quality I much admire in artists. These guys are another one of those bands that I had previously never heard before, they had a unique sound and energy, one that blended very well with the full line up of this show. They were interactive with the crowd and they helped hype up the energy for the final act.
Ghost Town on Facebook!
http://www.hauntedyouth.com/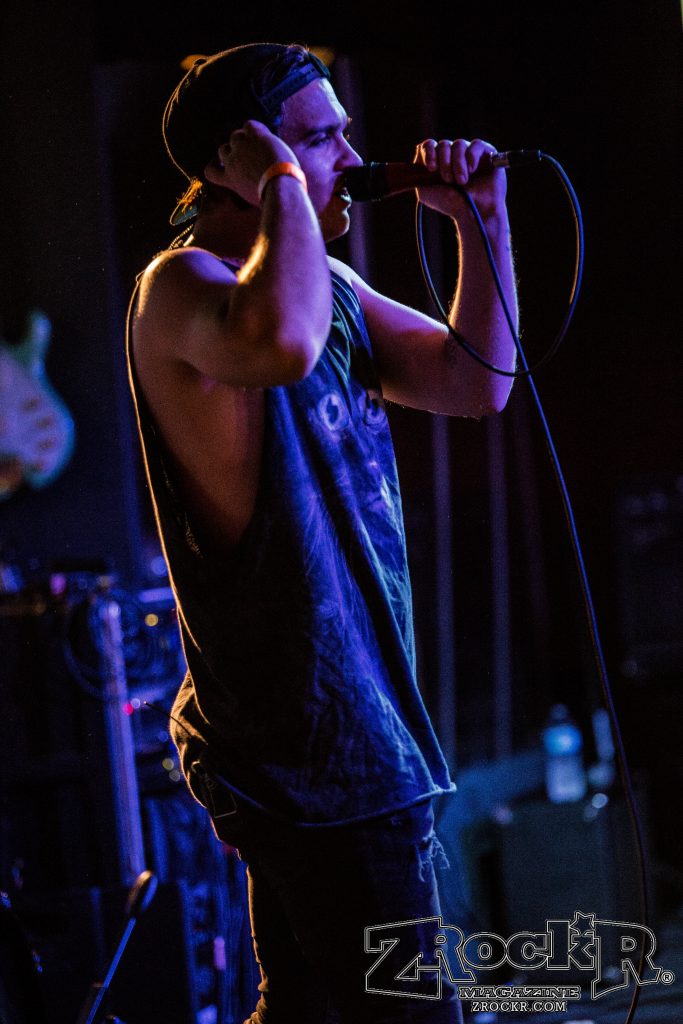 Which brings me back to SLAVES. As I mentioned above, I've got a pretty extensive history of following vocalist Jonny Craig's musical endeavors. I waited 10 years to finally see him perform. Slaves was formed in 2014 in Sacramento, CA, and is made up of Jonny Craig, Colin Vieira, and Weston Richmond.  I remember when Through Art We Are All Equals was released. I was very excited to see Jonny with a new band, making new music. These albums released are a perfect blend of the post hardcore guitar sounds, with a soulful, almost R&B style of singing.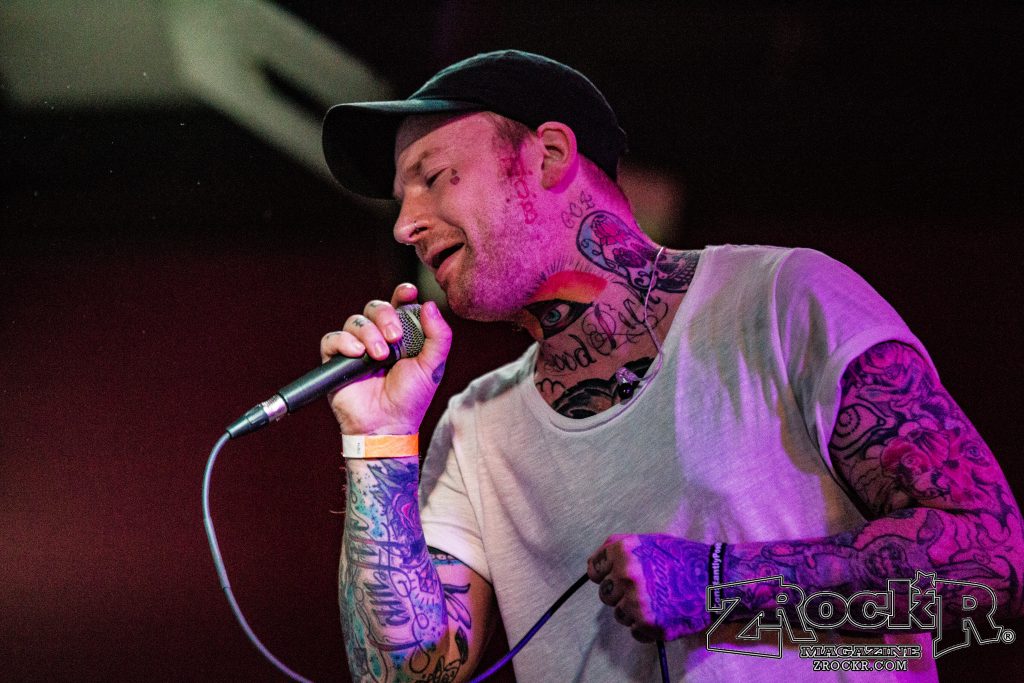 Back to the show… Jonny had been spotted walking around the venue most of the night. I couldn't help but notice the bunches of fans who, like me, admired him so much to the point where the grins, and blushing was just unavoidable. The entire venue was so eager for this performance. As soon as he hits the stage, the crowd cheers, and the show starts. This is an album release tour for "Beautiful Death",  so naturally, most songs from this show are from this release, but there were a few others from the previous two albums. I was surprised with just how many people knew the lyrics to these songs already! (I've had this album on repeat for a few weeks…) It wasn't quite the end of the show when he stopped and thanked everyone who came out, told us all to check out all the bands' merch tables, and that he would be at the Slaves merch table to sign things and take photos with everyone. This gesture alone, is one of the signs of his improvement and perseverance, I am a very proud fan. His shows are definitely not ones to miss, his live vocals blow the recordings out of the water, and I hope for a return to Vegas soon!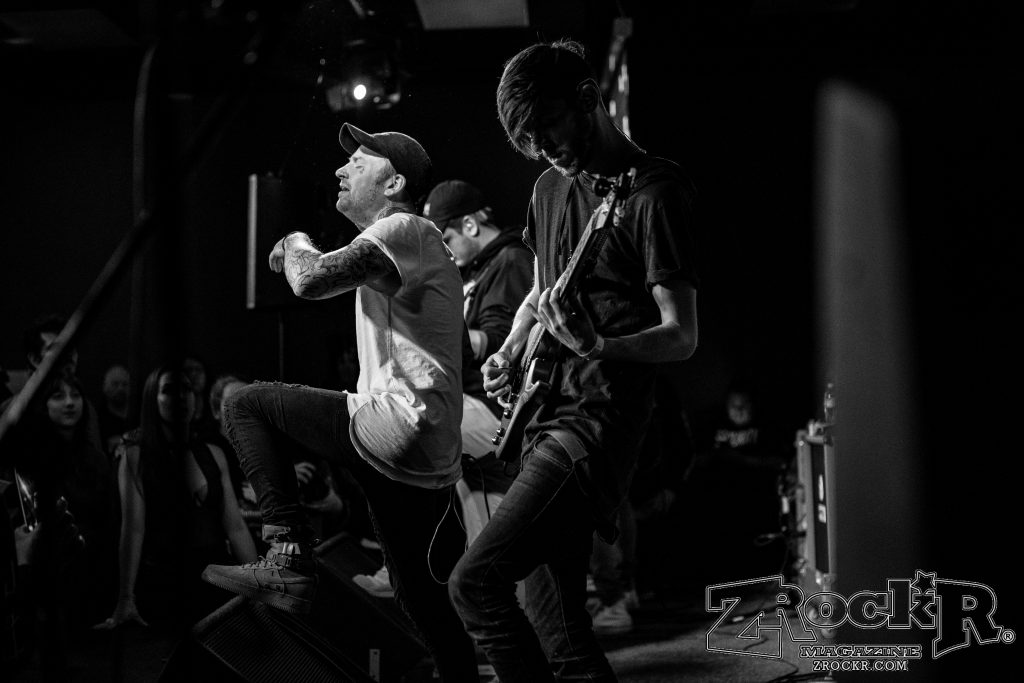 Slaves – The Pact (Music Video)
https://www.facebook.com/officialslaves/
http://www.slavesband.com/
https://www.facebook.com/ArteryRecordings/
http://www.arteryrecordings.com/
PHOTO CREDIT: All photos by Courtney Ware for ZRockR Magazine – ©ZRockR Entertainment, LLC – ALL RIGHTS RESERVED