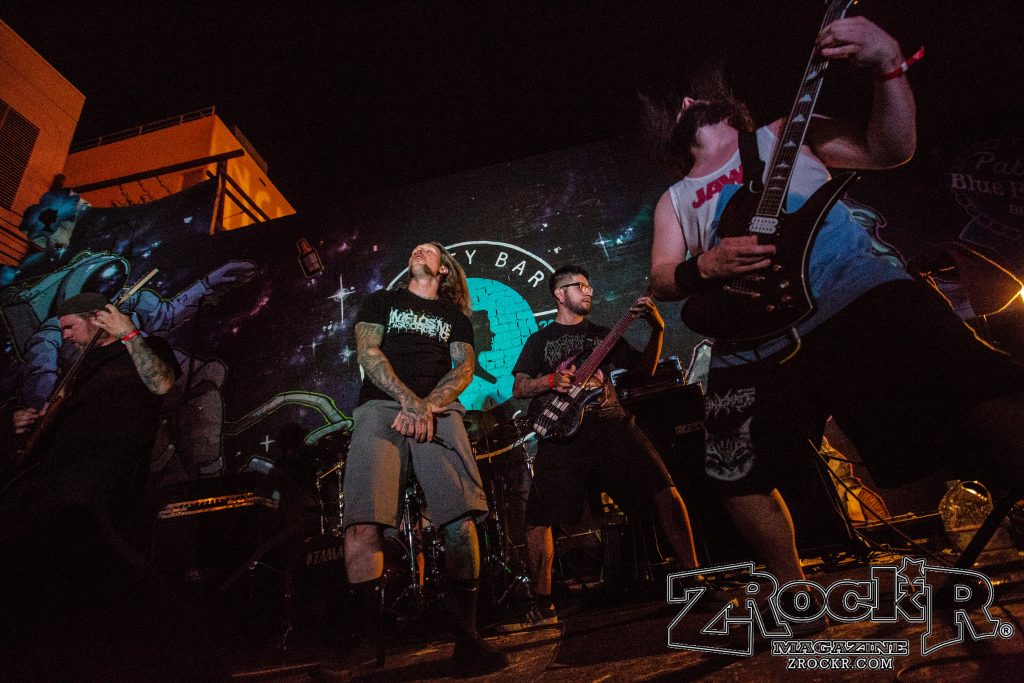 Guttural Secrete is a local Mesquite/Las Vegas death metal band formed in 2002 that has in the last year been playing shows again. They are one of those bands that has had more past members then current ones that is fairly common in extreme music. That said their Facebook doesn't list their second guitar player Ryan Wechta who could also be seen playing with the first band of the night The Genocide Architect.
Aside from that, I don't have any real criticisms of Guttural Secrete. Granted, this is a band that in the About section of the same Facebook page under General Manager, Press Contact, and Booking Agent states "It's Death Metal. Don't have one." Fair the fuck enough.
Next month we see Las Vegas Death Fest X May 11-13, 2018 at Backstage Bar and Billiards as well as Fremont Country Club. This fest regularly features bands from all around the globe often making their first U.S. appearances. I once met one Charlie Hart in the New Orleans airport. He's a Las Vegas expat now living in Mississippi and guitarist for Perceptions of Torment who has regularly flown back to Las Vegas to attend the festival and this year his band will be playing the festival.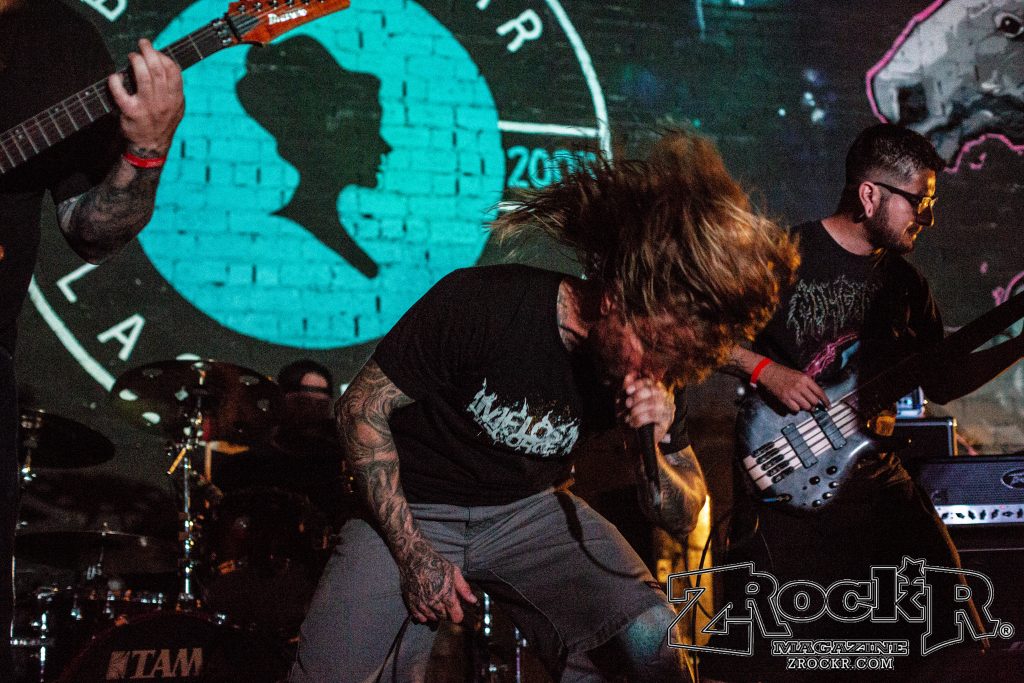 Guttural Secrete and for that matter The Genocide Architect are symptoms of a healthy local Las Vegas Death Metal scene. One that has great bands playing pretty damn technical examples of the genre. Guttural may not play my favorite style of Death Metal but I'd like to see them live again. And again – so on and so forth. Extreme metal fans please support your local scene. This show in particular was just ten dollars at the door and well worth the money. Be it death metal, black metal, or thrash these scenes not only survive but thrive in the underground considering how fucking fickle the main stream can be.
You can find yourself a Guttural Secrete album as well as music from their label mates over at Brutal Bands.
PHOTO CREDIT: All photos by Courtney Ware for ZRockR Magazine – ©ZRockR Entertainment, LLC – ALL RIGHTS RESERVED