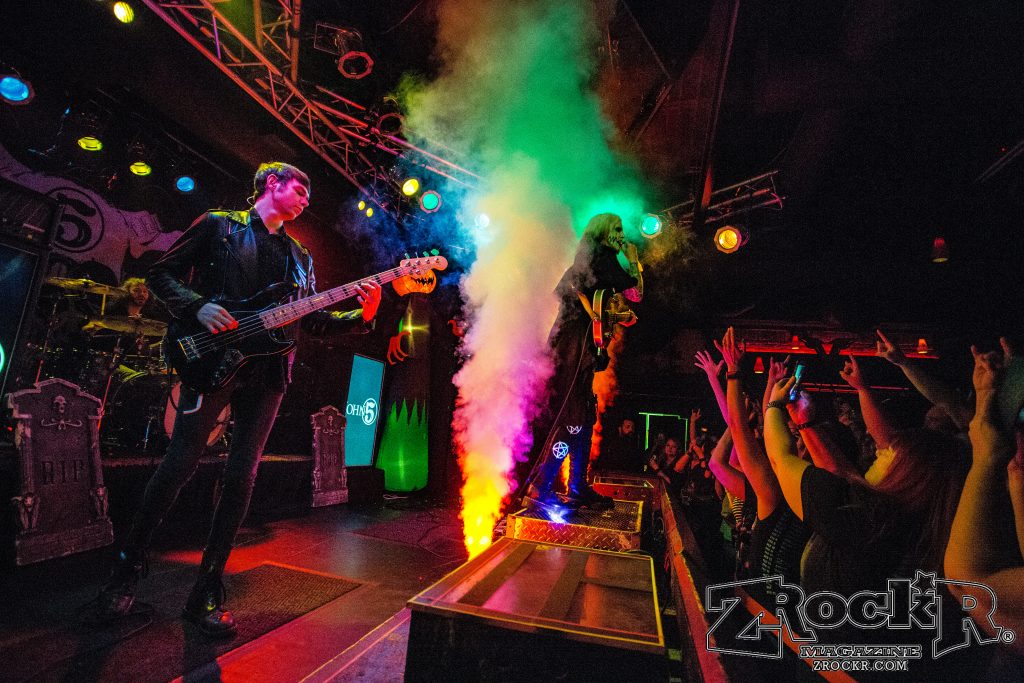 John 5. I first heard of him in our mutual hometown of Detroit. Granted, he grew up in a ritzy part of town near where my godfather lived (Grosse Point), whereas I grew up in middle-class Warren, but we were both Greater Detroit residents nonetheless. One evening a guy at a backyard house party told me that I need to see this teen, John Lowery, as he was then known, who could play Eddie Van Halen's "Eruption" behind his back. I never saw that happen, but I did eventually see him as part of two local bands, Raven Payne and Pepperland, plying his trade on the same circuit my three bands over the years did.
The next I heard of him is when I moved to the City of Angels (read Hollywood) in January of 1990 and found out that he'd beat me there by roughly a year on our separate quests to find fame and fortune. He was in a band called Alligator Soup and then went on to play with drummer Randy Castillo (Motels, Ozzy Osbourne, Motley Crue) in Red Square Black, did that industrial project with Rob Halford called Two, and I saw him in person as Lita Ford's guitarist on her Dangerous Curves tour. After that, he had a stint with David Lee Roth in the studio, joined k.d. lang, Marilyn Manson, and finally Rob Zombie. All of this, aside from numerous other notable projects, as well as being a staff writer for Chrysalis Records.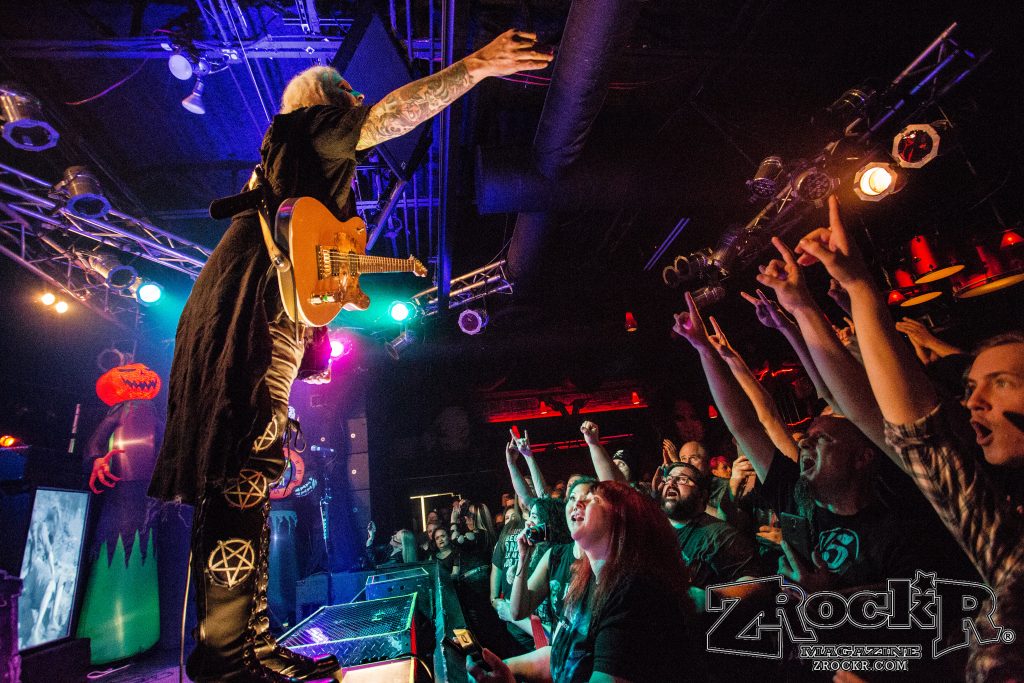 This was my first time seeing him as a solo artist. I expected instrumental, shredder stuff with cool, quirky playing and that's exactly what I and the packed house got. After an extended classical music intro, he and his band came out. They paced the show nicely, which was very smart given that a power trio was playing a lengthy set of strictly instrumentals. There was a slew of Halloween-like decor littering the stage along with a couple of TV screens showing trippy stuff. Many guitar changes, and boy were those axes done up nicely! Confetti was blown into the audience a time or two. John with his trademark squiggly-line white-face makeup donned a mask with an attached wig for one song. Several characters appeared out of nowhere during certain numbers.
They played a 16-song set, not including the medley of about 14 tunes towards the end which included snippets of "Cat Scratch Fever," "Detroit Rock City," and "Roxanne" to name but a few. Instrumental takes on "Beat It" and "Enter Sandman" were certainly crowd-pleasing highlights for those not familiar with his solo output of eight studio releases and new live album.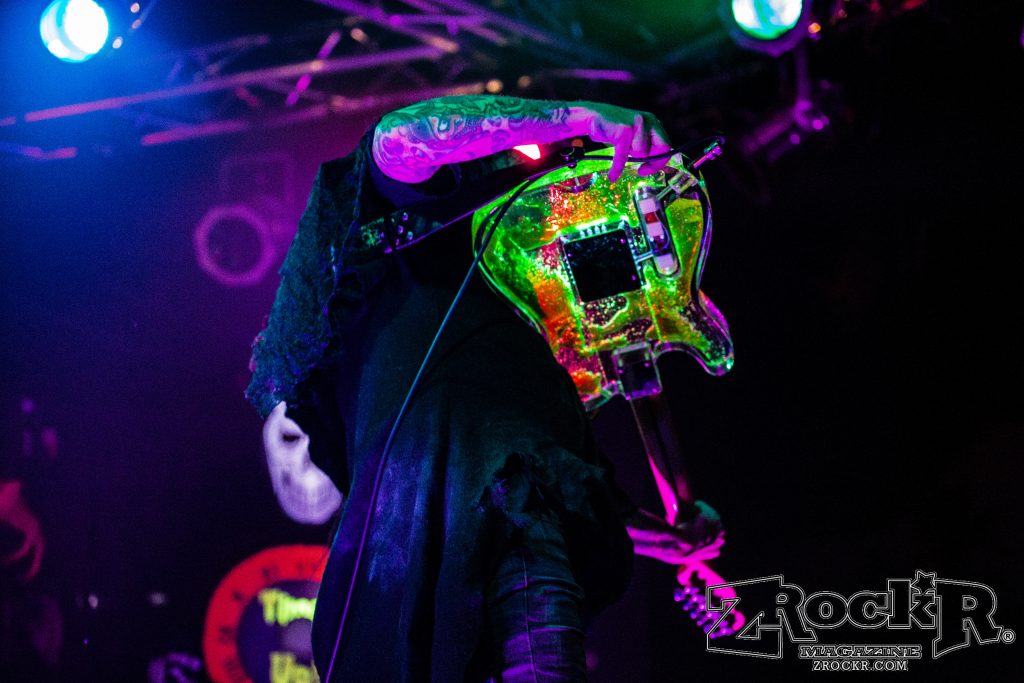 He also did the obligatory guitar hero solo. John's rhythm section comprised of bassist Ian Ross and drummer Logan Miles Nix certainly kept things locked in tightly and they shone on their own as needed.
Verdict? This was well overdue as I'd missed his solo dates here in recent years. See him when you can. With whoever he's playing with. John is quite the showman, artist, writer, and player.
PHOTO CREDIT: All photos by Courtney Ware for ZRockR Magazine - ©ZRockR Entertainment, LLC - ALL RIGHTS RESERVED