Jizzy Pearl first came to prominence in the early 1990s as a member of Love/Hate, a promising band that never got the proper credit despite recording some excellent music. And, of course, who could forget the classic incident where he got arrested for a mock crucifixion on the Hollywood Sign? Over the years, he's performed with some of the best names in rock, including LA Guns, Ratt, and recently, Quiet Riot, with whom he recorded a single album. The guy gets around, no questions asked, and his distinct singing style and high-energy stage performances grab of the attention of any listener and never let go.
All You Need is Soul is the new solo album from Jizzy Pearl, with contributions from Darren Housholder, Mark Dutton, and Dave Moreno. Following his departure from Quiet Riot a few years back, I'd been eager to see what Pearl had in store for his fans next. Upon hearing about the release of his new solo record, I knew it's one I'd be first in line to give a listen.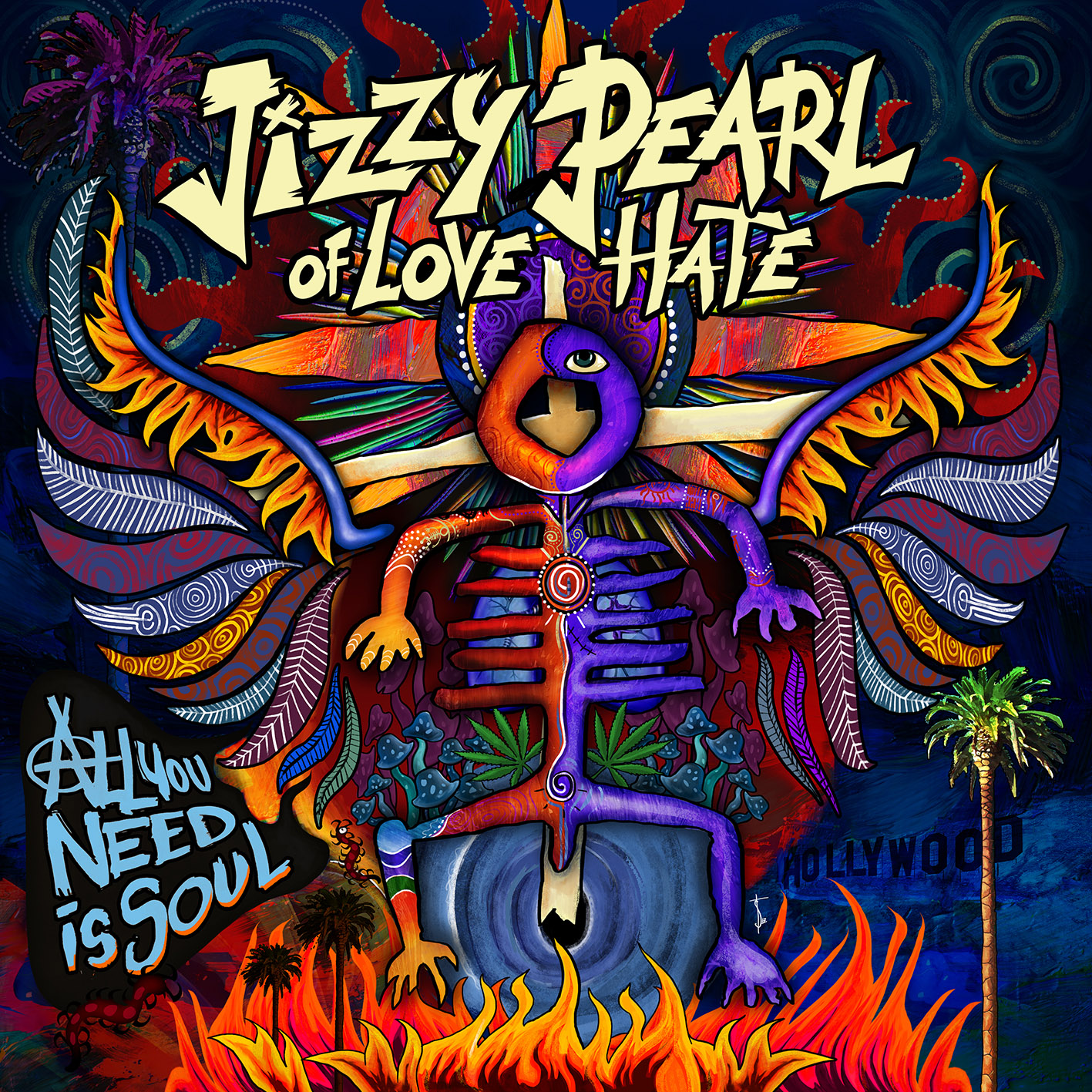 So, how does it measure up?
Okay, it isn't exactly going to dethrone Love/Hate's Blackout in the Red Room for the title of "Definitive Jizzy Pearl Album," but All You Need is Soul kicks ass nonetheless, with a strong assortment of tracks. Opener "You're Gonna Miss Me When I'm Gone" transports the listener back to a bygone, sleazy, debaucherous era in rock and roll. The bluesy "High for an Eye" is a personal favorite, reminiscent of classic Badlands. The hard rock riffs and powerful vocals on the album's title cut make it another stand-out track. "You Don't Know What It's Like" is a fantastic combination of hard rock and acoustic sounds, making it another instant classic. We even get a power ballad of sorts in the form of "It Doesn't Matter," and a killer closer in the form of "Mr. Jimmy," in which Pearl pays homage to one of rock and roll's guitar gods. The influences on this album are all over the place, with tunes that would be at home in the 80s and 90s alike and everywhere in between, and of course, Pearl's distinct vocal. His latest record doesn't fail to please.
The Jizz Man Cometh, and the results don't disappoint! This guy could keep on releasing albums well into old age, and I'd never get bored of listening to him. There's a good bet when I do my "Best of the Year" list at the end of the year, All You Need is Soul finds a place on there. Very highly recommended!