On May 5, 2018, Creedence Clearwater Revisited will play the Sunset Station Outdoor Amphitheater.
Creedence Clearwater Revival disbanded in 1972 following a brief but brilliant catalogue of rock classics, many of which still get radio play to this day. In 1995, following the band's well-deserved induction into the Rock and Roll Hall of Fame two years prior, the classic rhythm section of Stu Cook and Doug Clifford put together Creedence Clearwater Revisited, as a means by which to continue playing these songs for a live audience.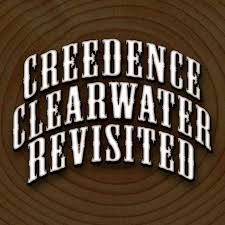 The group has had many lineup changes since first forming in 1995, with an earlier lineup having included Elliot Easton, the classic guitarist for The Cars. The group's current lineup teams Cook and Clifford up with fellow musicians Kurt Griffey, Steve Gunner, and Dan McGuinness. With the group's ongoing touring commitments and efforts to keep these classic rock hits alive, it's no surprise they continue to draw in an audience anywhere they play. And the latest lineup just may be their strongest to date.
Creedence Clearwater Revisited's show on May 5 will definitely be a worthwhile attraction for anyone who's interested in hearing these classic cuts done up live by the classic CCR rhythm section. I'll see you at Sunset Station!