Creedence Clearwater Revisited played the Sunset Station Outdoor Amphitheater on Saturday, May 5, 2018.
In the 1990s, CCR's classic rhythm section of bassist Stu Cook and drummer Doug "Cosmo" Clifford launched Creedence Clearwater Revisited as a way of keeping the classic Creedence Clearwater Revival songs alive on a live stage. The lineup of the group has fluctuated since the group started, but has always included Clifford and Cook. The current lineup of Revisited combines Cook and Clifford with lead vocalist/guitarist Dan McGuinness, lead guitarist Kurt Griffey, and multi-instrumentalist Steve Gunner.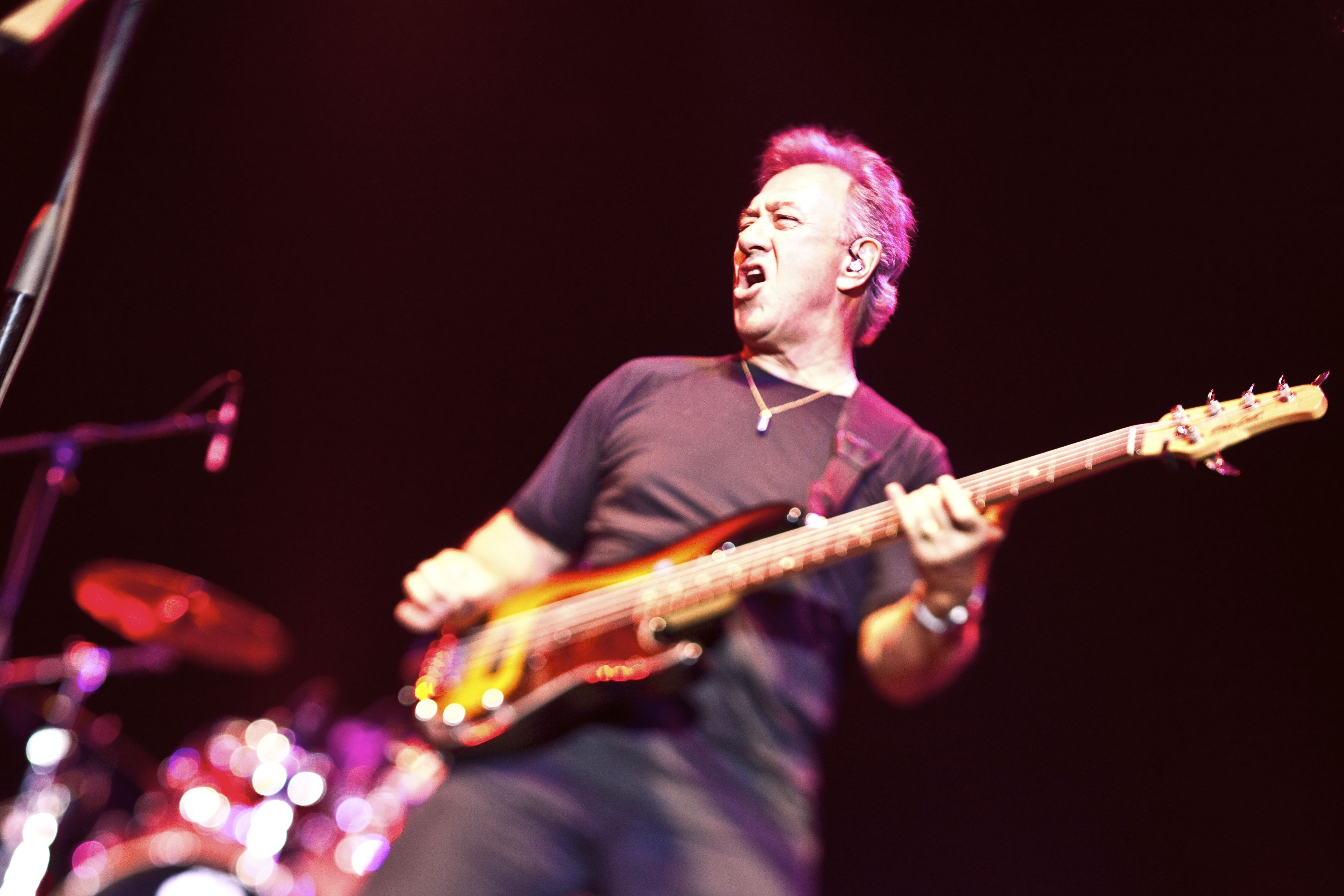 I'd seen Revisited once before, about 10 years back, and was eager to hear them again. Learning they'd be coming to Sunset Station's outdoor amphitheater was a welcomed piece of news. This fan was especially curious to hear from the group after undergoing some lineup changes since that previous gig. The group remains busy, having toured America and other parts of the world alike.
I'm happy to announce that the current lineup of Creedence Clearwater Revisited does not disappoint, and is easily the strongest the group has ever had. The thing that truly surprised me about this gig is it wasn't just "Cook and Clifford with a bunch of background guys." Everyone got a chance to shine, and prove their worth on a live stage.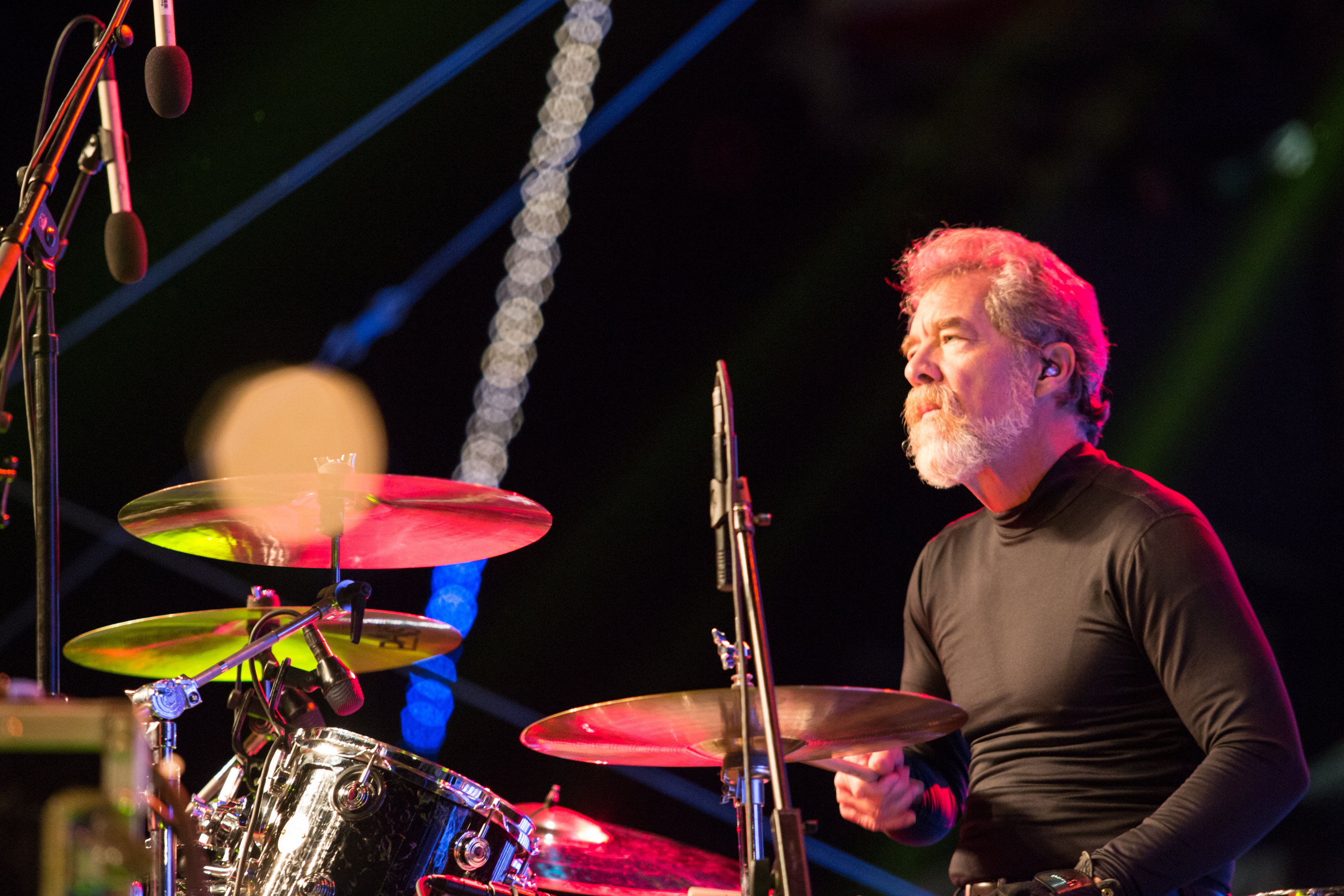 As far as the setlist goes, it's more or less what you'd expect, with all of the CCR classics brought to life in a live setting, including "Born on the Bayou," "Green River," Lodi," "Bad Moon Rising," and "Down on the Corner," to name a few. The group also threw in a handful of slightly deeper cuts, though for the most part, these were all songs the Creedence die-hards knew, something quite evident by the fact that there wasn't a single moment where there wasn't at least one person in the audience singing along. Half a century on, Creedence music lives on, and this was an enthusiastic enough crowd for it!
The two classic CCR guys, despite being in their 70s now, are still quite capable of bringing their music to life. I don't think I saw Doug Clifford's facial expression change once throughout the entire show, but the guy didn't miss a beat and remains one of the most reliable drummers in the business. Stu Cook certainly got some chances to shine on the bass, including a lengthy solo that involved some bizarre effects and renditions of famous guitar riffs. Clearly these guys are believers in the old adage that age is just a number.
What really surprised and impressed me about this gig was the "newer" players who weren't from Creedence's classic lineup, starting with vocalist Dan McGuinness. When I saw the group about 10 years back, they had a different vocalist who was talented, but almost felt like a John Fogerty impersonator. McGuinness' vocal style and demeanor are more akin to what one would expect from a modern country singer, but he did justice to the songs without simply copying Fogerty's vocal style, which was a welcomed change. I'm eager to see what the future holds for this guy! Multi-instrumentalist Steve Gunner had a lot to offer throughout the evening as well.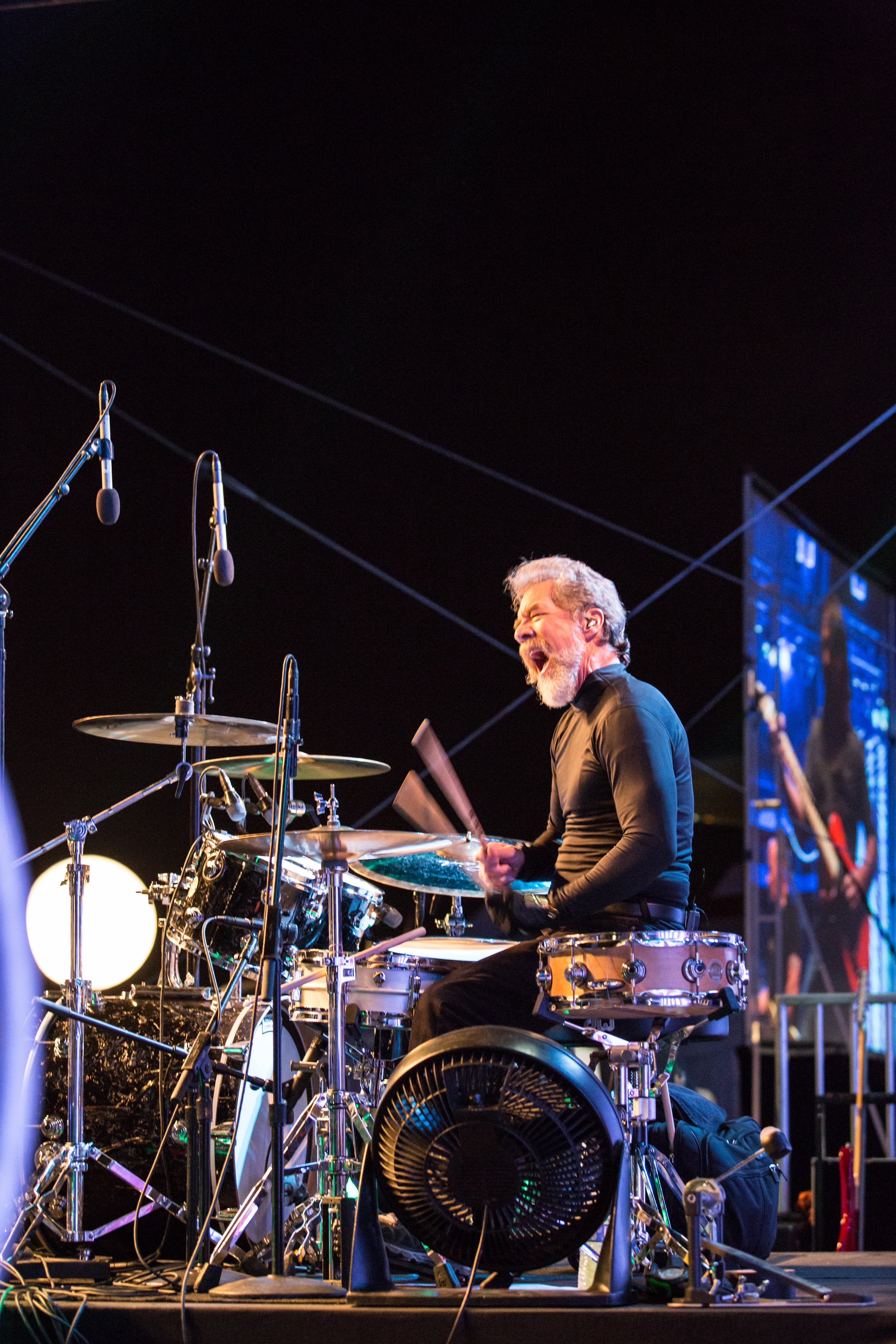 For me, the true standout player of the evening was lead guitarist Kurt Griffey. This guy got a chance to show off in nearly every single song the group played, and didn't disappoint or let up at any moment! His solos were reason enough to attend this performance.
Creedence Clearwater Revisited put on an excellent show that certainly exceeded expectations and kept these classic hits alive. If you're a fan of the old CCR classics and want to hear them done in a live venue, you can't go wrong with a Revisited performance, now featuring the band's best lineup to date!
DISCLAIMER: Photos provided by Wendy Brynford-Jones. Photos are not from the specific performance being reviewed.