Vegas Rock Revolution Showcases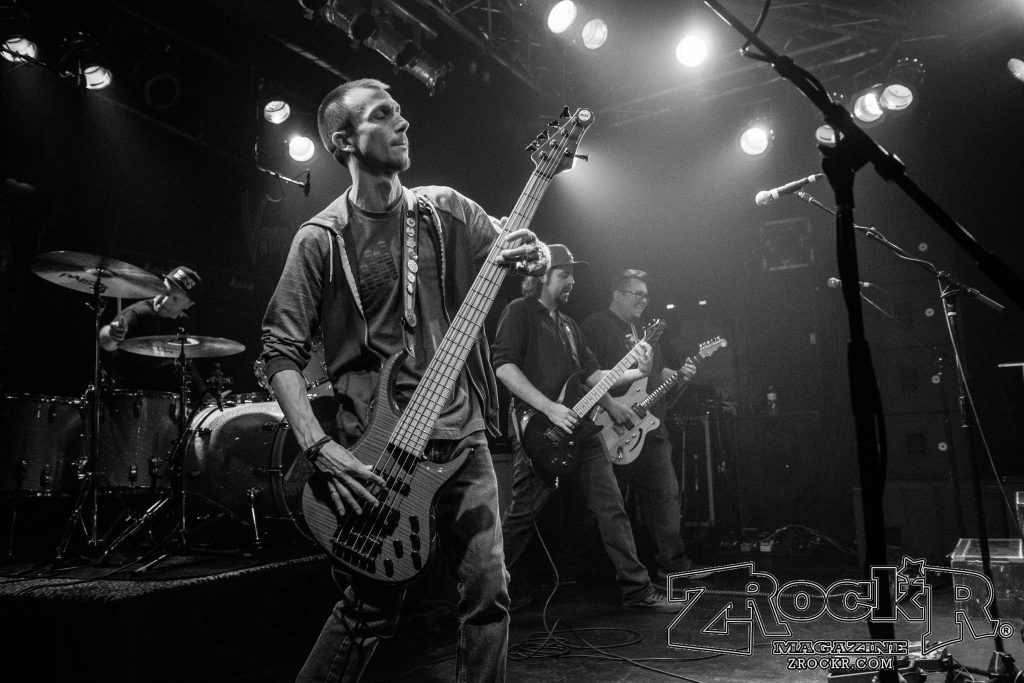 Last year, a good friend of ours, Mr. John Gist launched his Vegas Rock Revolution promotions. His ultimate goal is to expose the people in the scene to music they may have not found if they hadn't taken the leap and come out to one of his showcases.
    A number of the bands brought in are those who have played the major festival, Psycho Fest which is held annually every fall at The Joint at the Hard Rock. Bands such as  Greenbeard, Mothership, Sasquatch, & Cough just to name a handful for ya. Most of these shows have been hosted at TheDive Bar, Backstage Bar & Billiards, Beauty Bar, The Bunkhouse, and most recently, Count's Vamp'd.
John stays bringing amazing bands to Las Vegas…
Along with the bands who've done national tours and festivals, John also puts on some really great locals, such as Sonolith, (which is a three piece instrumental band), Vile Child, Rust Rebellion, Strange Mistress, etc. He is also not forgetting our neighbors to the West of us! We've seen a number of solid acts from California, such as War Cloud, Mountain Tamer, House of Broken Promises, and Void Vator (produced by Grammy Award winner, Ulrich Wild). These bands all have incredible energy. Personally, I have enjoyed watching and photographing them. The variety of doom, thrash, sludge, stoner metal, and all around hard rock is very refreshing, which is why I personally keep going.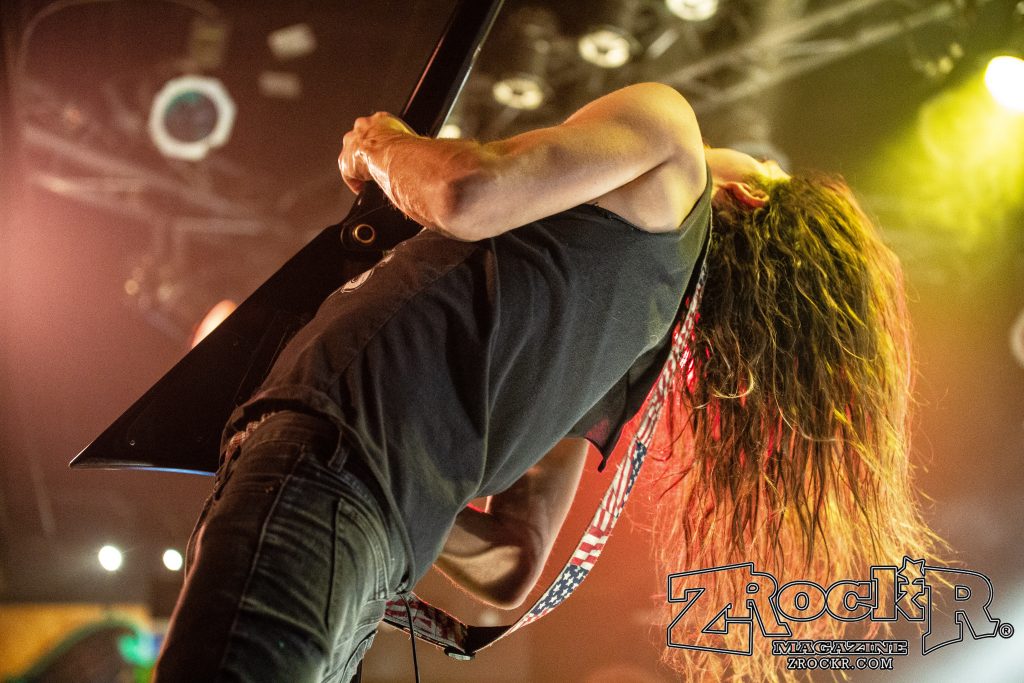 May 17, 2018
John's VEGAS ROCK REVOLUTION brought Strange Mistress, Sabbath Buddy Sabbath, and The Great Electric Quest to Count's Vamp'd. Strange Mistress kicked off the night with some really easy to get into hard rock. Vocalist K. Kilfeather reminded me a lot of The Doors' Jim Morrison with some added fire. I'm a huge fan of Jim Morrison, (I have a poster of him on my wall!) and not many vocalists I've heard have never reminded me of him. I'm not sure if Jim is an influence of his, but hell, hopefully he takes that comparison as a compliment, because I think that's pretty cool.
Next to play was Sabbath Buddy Sabbath. If you couldn't tell by the name, this is a Black Sabbath tribute with a BANG. Miles Ricketson, (Vocals / Bass), Buddy Donner (Guitar) and Mucho Drums (Drums…obviously.) have a great chemistry on stage. Between Miles antics and Ozzy voices, Buddy's jumping around, and Mucho's crazy intense drumming, this is a set you really don't ever want to miss. One of the most energetic sets I've seen in general, and they'll definitely get you banging your head and singing along!
Great Electric Quest
Closing out the night is Great Electric Quest, tying into my first few statements. These guys have played the last two Psycho Fest events here in Vegas. Buddy Donner and Mucho Drums are also members of this band. I can't even imagine how tired those guys must have been after sets with both bands! Joining them on stage is Tyler Dingvell on vocals, and Jared Bliss on bass. Looking through their posted list of influences you see bands such as Black Sabbath, Iron Maiden, Judas Priest, Deep Purple and Led Zeppelin.
However, listening to some of their recordings, I can hear some thrash mixed in with their classic metal/doom/stoner rock classification. Think Dio or Ozzy fused with James Hetfield's vocal range development on Metallica's self titled Black Album.(Say what you want about that album, it was very well produced, and I can appreciate that. Just throwing that out there!) This band has a tremendous variety of metal and classic rock sound!
During their time on stage, we saw Tyler wave a huge flag back and forth while Buddy was perched up on his amps, looking like he was going to jump at any second! (This was hard to photograph, and as much as I love Vamp'd, sometimes the backlighting makes it difficult to capture just what I saw here.) Mucho Drums did a very impressive drumming solo as well, which, I always think it's awesome when a drummer is given the spotlight in this fashion. The crowd went wild with admiration and amazement.
Conclusions?
So what's my all around verdict for you guys? This show was a great one, and John Gist is going to keep bringing these shows into the Vegas valley. You'd be doing yourself a huge favor to just go check one out! I personally have not left a Vegas Rock Revolution show in disappointment. I also probably wouldn't have ever heard these bands if I had decided to stay home.
For more information about Vegas Rock Revolution, check out the links below:
https://www.facebook.com/vegasrockrevolution/ – Facebook Page
https://www.facebook.com/VRRRADIO/ – Radio Facebook Page
https://www.facebook.com/groups/1804448816534418/?ref=br_rs – Official Group Page
More photos of John's events can be found at the above links, and at:
https://www.facebook.com/CourtneyWarePhotography/
PHOTO CREDIT: All photos by Courtney Ware for ZRockR Magazine – ©ZRockR Magazine – ALL RIGHTS RESERVED