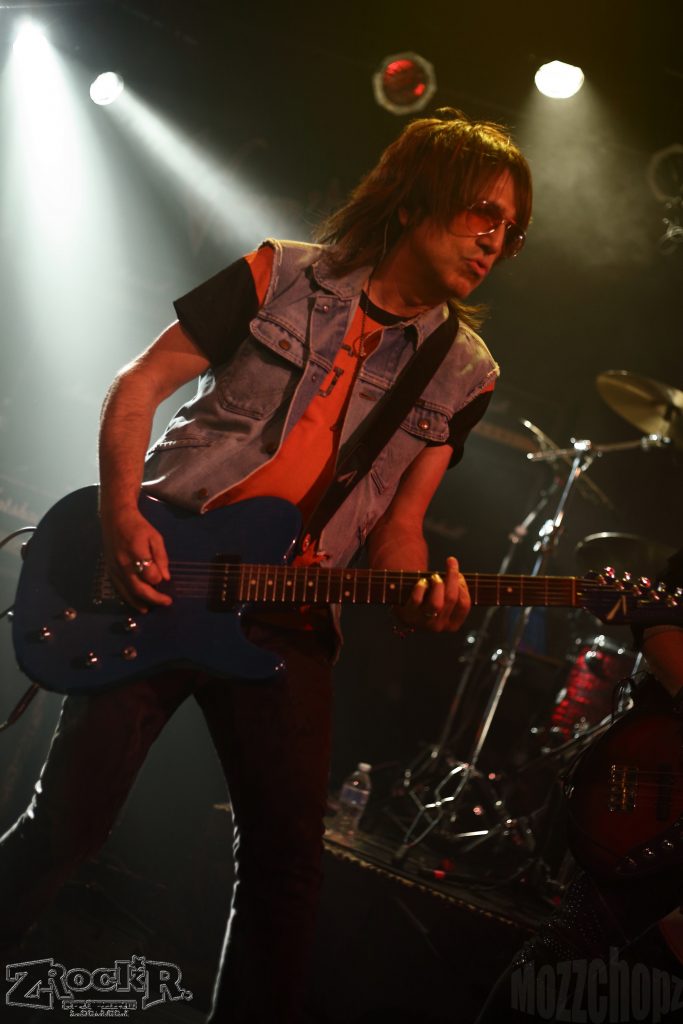 The Babys.
I was too young to see them in their heyday, but I certainly did enjoy hearing their standout tracks being played as staples on Detroit rock radio stations, AM and FM alike. Union Jacks was their first album that I bought. On vinyl, of course. Followed by their first compilation, Anthology, released post-breakup. On vinyl as well. In later years, I filled out my Babys collection with the rest of their studio albums. You guessed it, on vinyl. Which is so fitting for this 70s group who were sorely overlooked, in my opinion, given the quality of their songs, breaking up before they could become arena headliners.
As the 80s dawned, John Waite had solo hits, as well as when he joined forces with his former Babys mates, keyboardist Jonathan Cain (who joined Journey becoming a main writer) and bassist Ricky Phillips (longtime current Styx member), in Bad English. Guitarist Wally Stocker and drummer Tony Brock had stints with Rod Stewart, among others.
Several years ago, after a 30-something year break, Tony and Wally reformed The Babys, replacing Waite with John Bisaha, who takes on bass duties as well as singing lead (as Waite did early on), and solidifying the rest of the lineup with co-guitarist Joey Sykes, and keyboardist Louis Middleton (replaced last minute just for this show due to illness). There were a couple of changes in the last two departments since the reformation. The two female backup vocalists these days are Holly Bisaha as well as Elisa Chadbourne, known as the Babettes.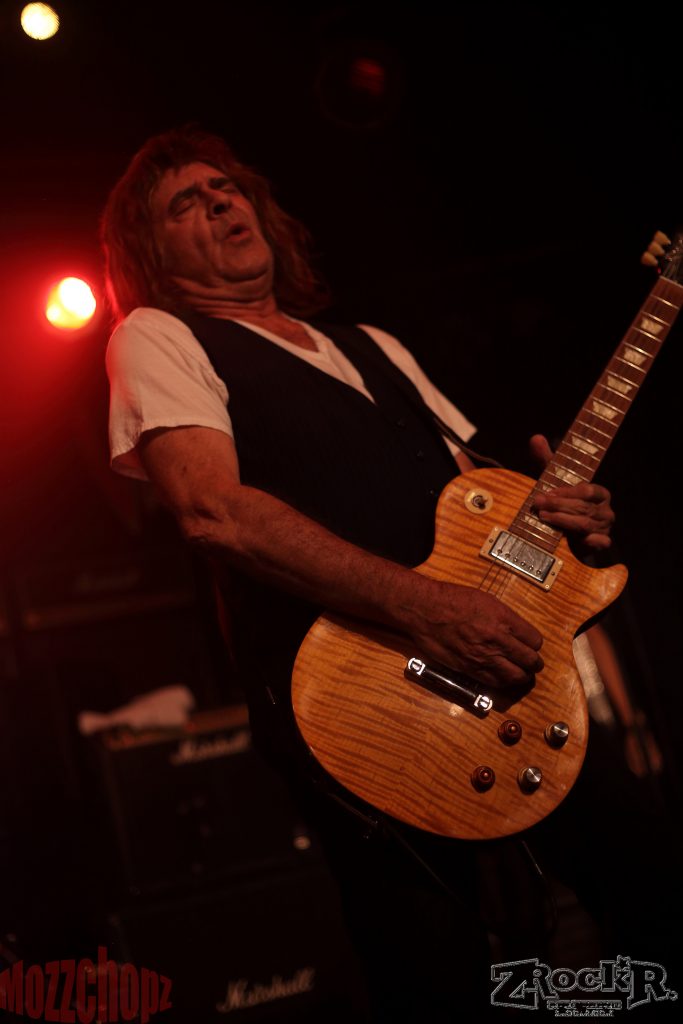 I wasn't able to attend their last show in town at Vinyl, but I did catch their first show in Vegas at this venue shortly after they debuted live in CA in 2013. In mid '14 they released an indie LP of original material called I'll Have Some of That!, which I recommend you get if you haven't already. They are about to release an album of newly-recorded versions of the songs on their "best of" Anthology LP, along with some choice new tracks.
Their approximately 90-minute scorching set consisted of no less than 18 cuts, including the encore. Kicking it off with "True Love True Confession" off of Union Jacks, there was a nice mix of deep cuts interspersed with the expected hit singles. All studio albums were represented, even the latest one. There was some nice storytelling by John, including mentioning that one of Brian May's favorite songs that helped him through rough times is "Back On My Feet Again." That a member of Queen gives The Babys a nod says volumes to this fan. Midway there was a brief, tasty drum solo by Brock, and John even let his son take the stage to briefly relieve him of bass duties during a costume adjustment. And encore "Head First" had friend of the band, Marque Martinez, split lead vocal duties with Bisaha.
All in all, it was a great set, and slightly different than the show I saw years earlier, which kept things fresh. The only quibble I had, a minor personal thing, was that I longed to hear "Too Far Gone," and "She's My Girl," largely because I heard them embraced by Detroit rock radio back in the day.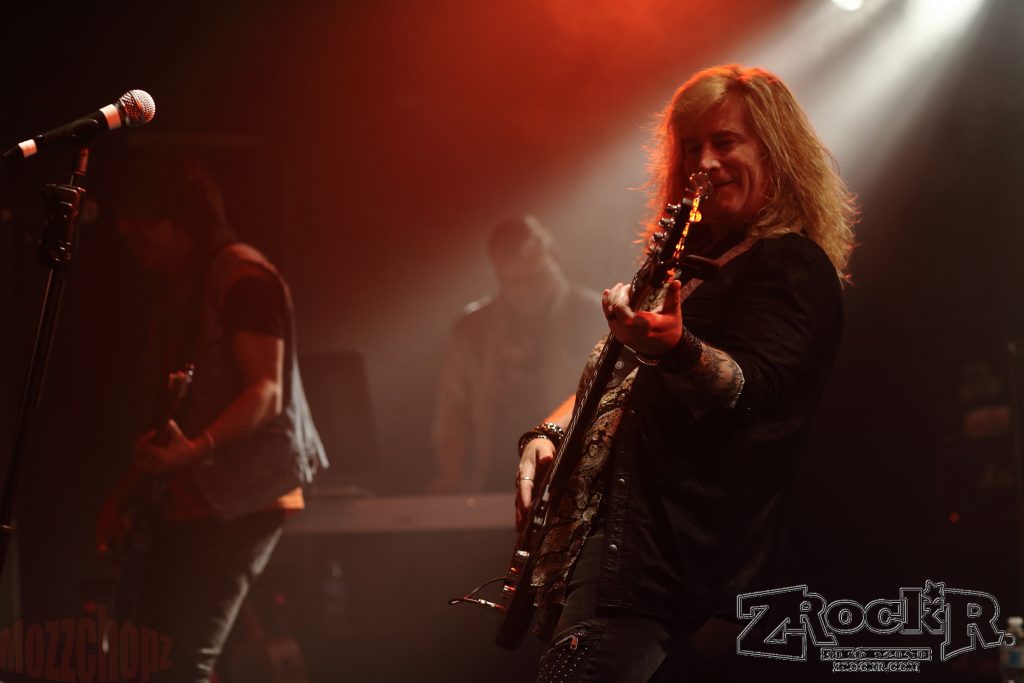 If you passed on this because Waite, Phillips, Cain, or even Michael Corby aren't part of the unit these days, that's your personal choice, but us Babys fans aren't getting any younger and neither are the members former and present. John actually gave these guys his blessing to carry on, and two of the four not involved have pretty cushy gigs they won't depart from. If I were you I'd stop being such a purist, take what you can get at this point, celebrate the two originals bringing you the great material old and new, and be pleasantly surprised by the newcomers who deliver the goods, firing on all cylinders. I doubt you'd be disappointed.
PHOTO CREDIT: All photos by Vincent Young for ZRockR Magazine – ©ZRockR Entertainment, LLC – ALL RIGHTS RESERVED