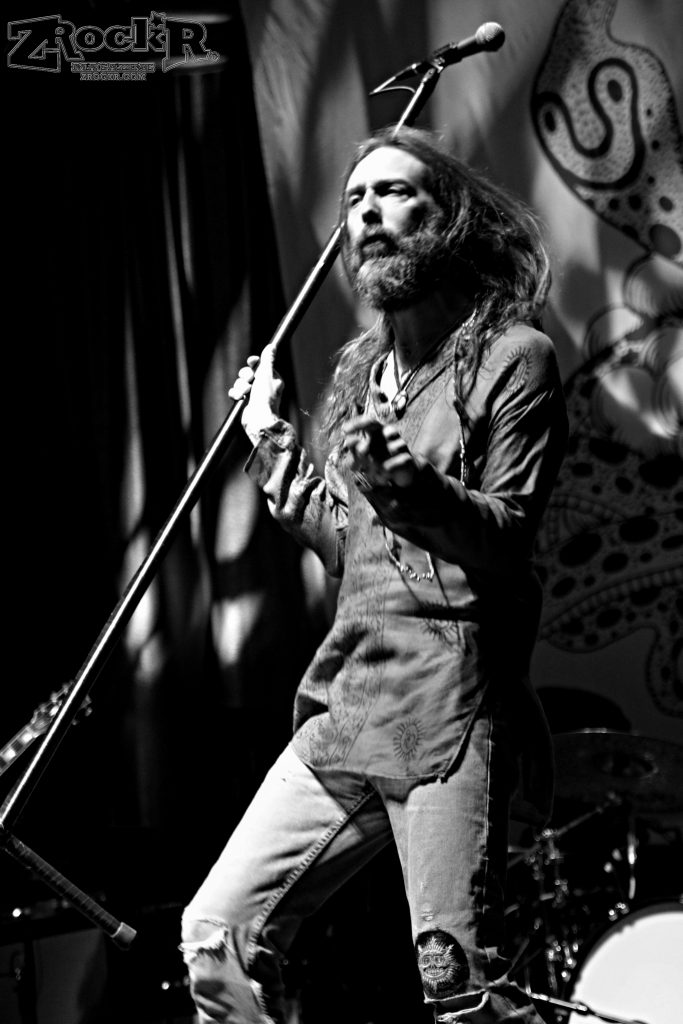 The Brooklyn Bowl, one of the premier rock venues in Vegas, welcomed former Black Crowes frontman Chris Robinson and his solo project "As The Crow Flies".  With a backlog of songs that spans over 20 years, Robinson packed his two hour set with some of his biggest hits, as well as a few classic cover songs.
Opening with "Remedy", from the Black Crows second album Amorica, Robinson never stopped dancing the entire night. He wire thin frame moved across the stage as his band boogied through the set. Songs like "Twice as Hard", "Sometimes Salvation", and "Jealous Again" were done more than justice, sometimes veering into a jam band territory. The classic "She Talks to Angels" was given a gospel feel, the cover of  Crosby, Stills, Nash & Young's "Almost Cut My Hair" had more of a fun tone than the serious political statement that it used to be.
Robinson has always been one of rock's more eclectic frontmen, standing out as a throwback to the likes of Jagger and Sly Stone, and because of this he has never seemed "dated".
The Black Crowes songs have stood up to time, and while it seems that a full blown reunion may never happen again, those looking to relive their glory days would not be disappointed by checking out As the Crow Flies.
PHOTO CREDIT: All photos by Stephy Hayward for ZRockR Magazine – ©ZRockR Entertainment, LLC – ALL RIGHTS RESERVED