Las Vegas Death Fest X
Fremont Country Club/Backstage Bar & Billiards
May 11th-13th 2018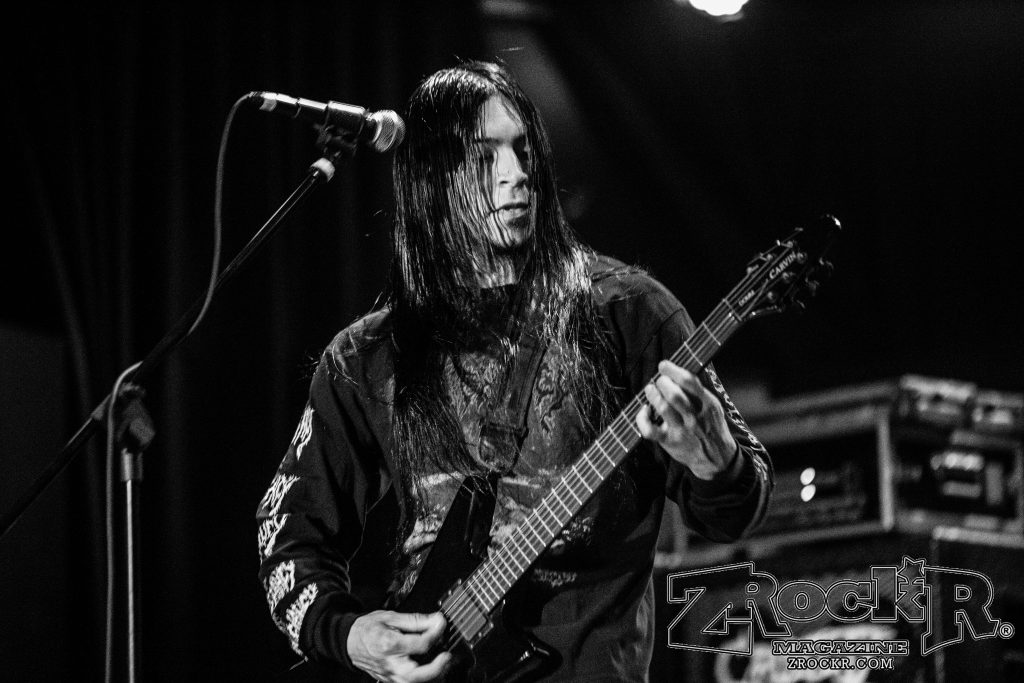 Two years ago I was sitting in the Louis Armstrong New Orleans International Airport waiting for my flight to Las Vegas when a man came up to me to ask if I was going to Death Fest. I wasn't, I was a teenager months away from moving away when the first Las Vegas Death Fest took place. This man, Charlie Hart who lives in Mississippi was a former resident of Las Vegas who has flown into town every year to attend. This is a trend that continues as we met a number of people for whom this festival is a travel destination as much as it's a show.
Las Vegas Death Fest is the third festival I've reviewed for ZRockR. Las Rageous and Punk Rock Bowling were both held at Downtown Las Vegas Events Center, but ended up being very different experiences. So, it's impressive that Big Mike and Filthy Productions have managed to put together a festival that I feel is easily on par with those two shows, but in a more intimate setting.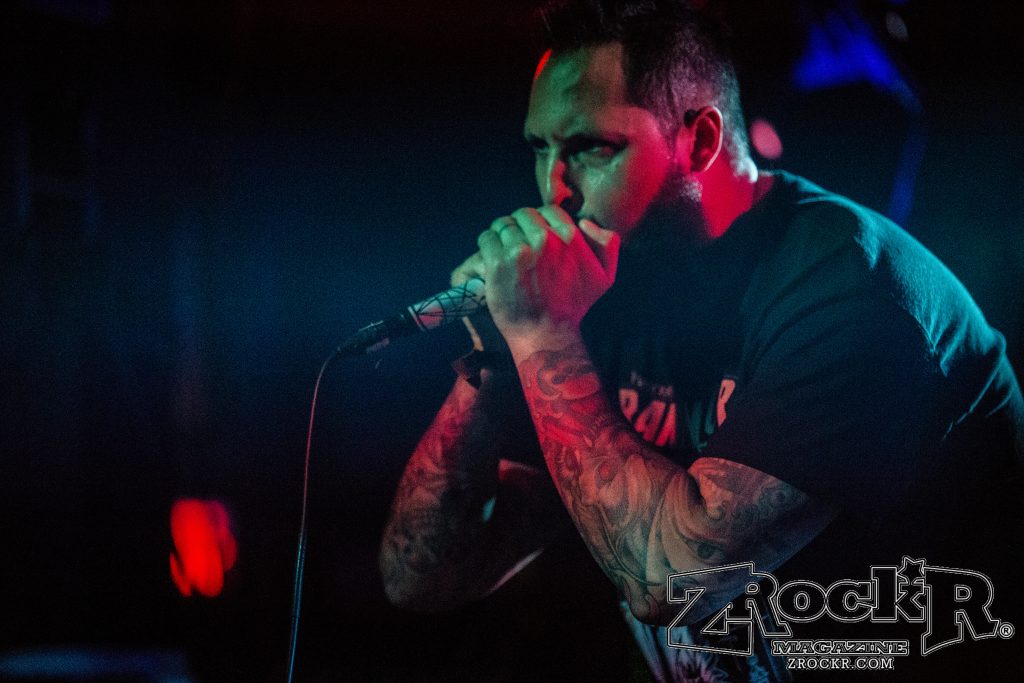 Having been to shows previously in both Fremont Country Club and Backstage Bar & Billiards, I was interested in how the two stages would be handled. At Las Rageous, like clockwork one band would go on just as the previous band on the other stage ended their set. This happened here as well but with a much much shorter distance. I'd always wondered where that door led!
To further compare, what impressed me most with Punk Rock Bowling was the number of various merch booths and Death Fest managed that as well. The bands' merchandise, the official Death Fest gear, two tables for artists (art artist not the musician use of artist), a record label (with a logo as unreadable as the most obscure grindcore bands), and a few more booths selling band merch all within spitting distance. Practically a pop-up metal swap meet. By the way, fucking love my new Death t-shirt and Emperor patch.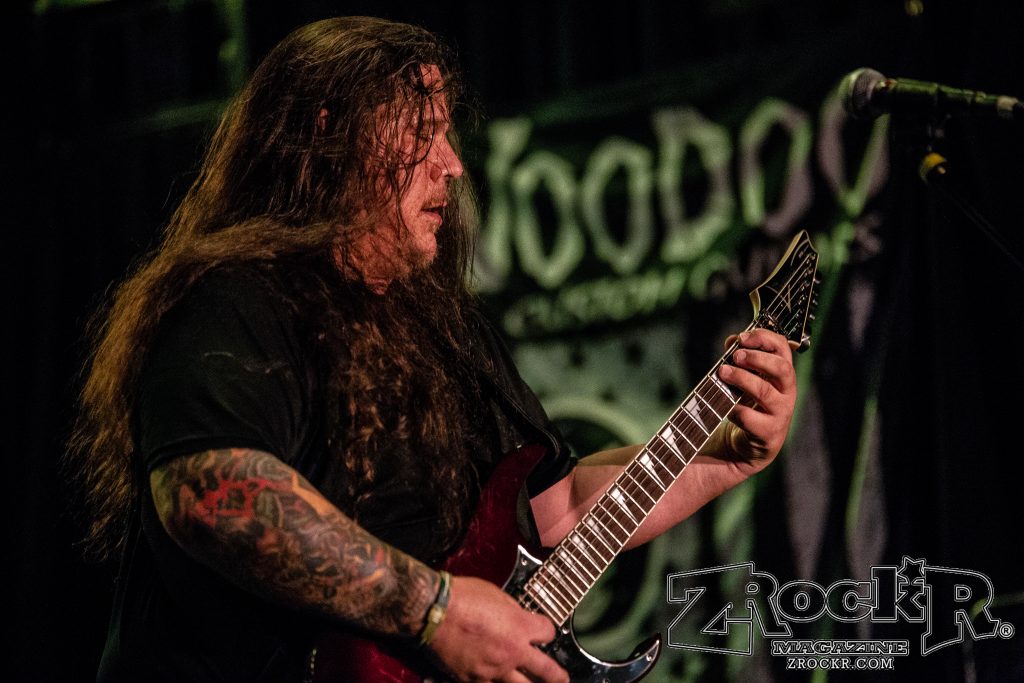 Another strong incentive for the death metal aficionado is not just the plethora of bands performing but that a number of them every year are there for their very first U.S. appearance. While reviewing every band would turn this short article and turn it into a work that I would have to shop around to a publisher and have it printed and bound, I will tell you that while some bands were more fun to watch perform than others, musically any one of these bands is worth looking into for any death metal fan. My favorite of the bands I was introduced to via this festival has to be Scordatura from Glasgow, Scotland. Great fucking music and a great performance.
I'm definitely looking forward to Las Vegas Death Fest 11 even now. Shout out to locals Guttural Secrete, the review of their show at Beauty Bar is up now and also cheers to Charlie Hart and Perceptions of Torment. I've mentioned you in two articles now so I think I owe you a beer or two by now.
PHOTO CREDIT: All photos by Courtney Ware for ZRockR Magazine – ©ZRockR Entertainment, LLC- ALL RIGHTS RESERVED