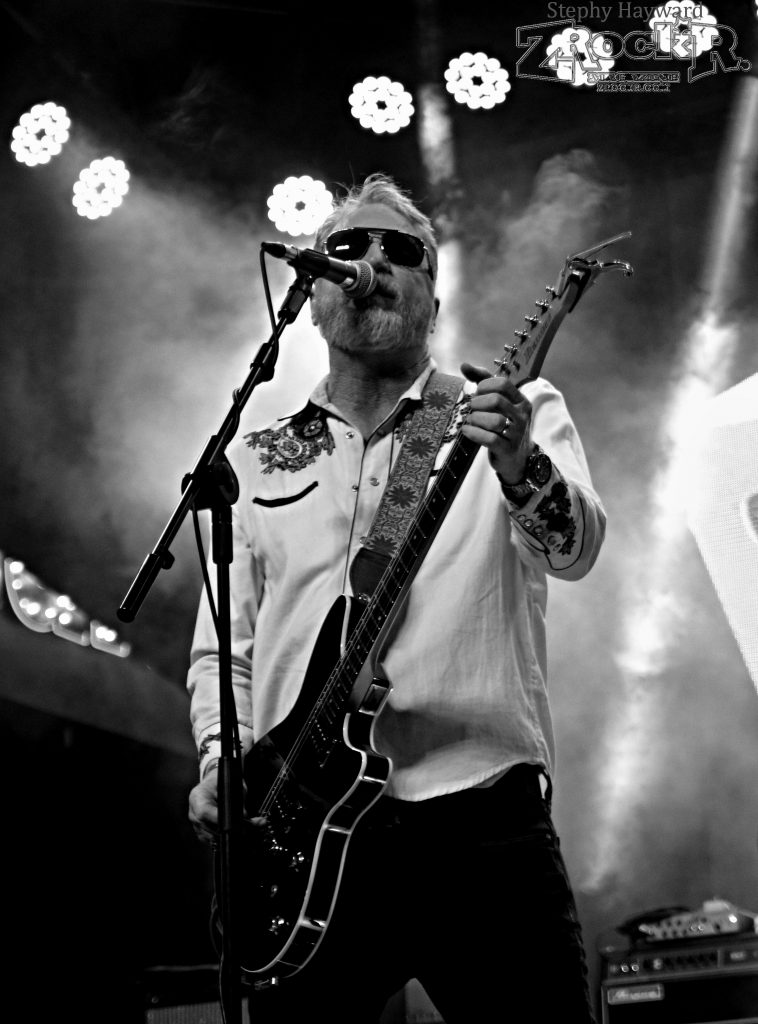 Sometimes Las Vegas gets it right….
In a town that sometimes struggles to have its own identity, and is too quick to adapt whatever is hip and cool as its own, Las Vegas every now and then stumbles into a formula that works. For 5 years, The Fremont Street Experience has been home to the "Summer Concert Series", featuring rock bands from yesteryear. And although Fremont tends to lean towards the schmaltzy 80's glam rock, the concert series for the last few years has been heavily geared towards the 1990's.
On May 25th they kicked off the 2018 series with two popular 90's rock groups: Cracker and Candlebox. Of course, they can't get it completely right, as the pre-show "entertainment" was a scantily clad female "DJ" that "spun" the usual over played songs that you expect to hear downtown (Seriously, Def Leppard has 10 albums, enough with the "Pour Some Sugar on Me").
Cracker opened the show with their blend of country inspired rock/punk. Famous for their hit song "Low" off the 1992 album Kerosene Hat, the band showed they were no one hit wonder, as they also performed their radio hits "Eurotrash Girl" and "Get Off This" while sprinkling deeper cuts and new songs from their extensive catalogue.
The band was tight and took their turns to do some imporv jamming in the middle of the songs. The only thing that would have made their set better would have been to play "Take the Skinheads Bowling", a song written by lead singer David Lowery with his first band Camper Van Beethoven, as it was the kick off of Punk Rock Bowling Weekend.
After a short intermission, Candlebox hit the stage with a montage of songs and videos from 90's grunge favorites such as Pearl Jam, Soundgarden, Alice in Chains, Mudhoney, and Nirvana, as an homage to their roots. Many people simply don't realize that Candlebox was a Seattle band and grew up in that same scene as those bands. They for years fought off the label of being "Grunge Lite" by those who simply didn't do any research.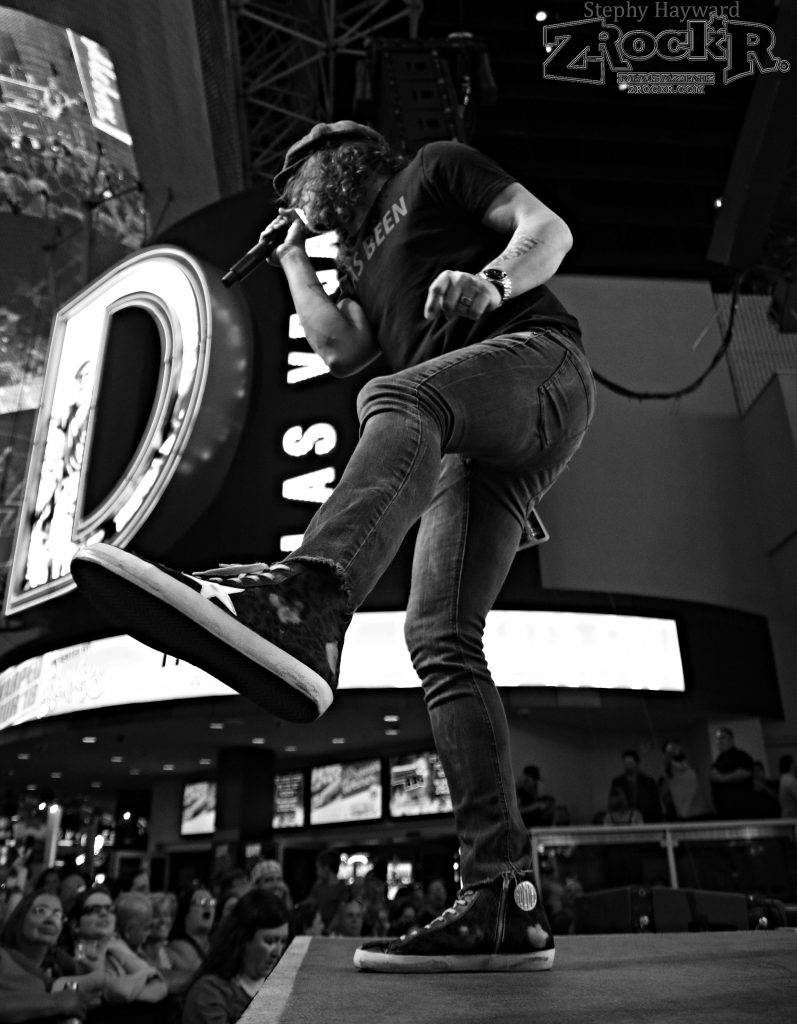 Although the only remaining original member is lead singer Kevin Martin, the band slammed through their set with a roar that I'm sure many weren't expecting. Martin's voice is still stellar and never wavered as he hit soaring high notes in their classic songs such as "Change", "Far Behind", and "You".
While many believe all grunge frontmen to be shoe gazing pessimists, Martin is a throwback to the frontmen of great Classic Rock bands. He spent the entire show at the front of the stage, smiling, shaking hands, signing autographs and enjoying himself. A highlight of the evening was when he lept into the crowd of over 5,000 and sang right in the middle of it, stopping to take selfies with the fans, who were shouting along with him.
Kevin might be the best frontman from the grunge era, and that's not a lighthearted compliment. He gave insight to his songs, even admitting he "fucking hated" the bands 2nd record, Lucy, and taunting the religious protesters that gathered on the street, warning of eternal damnation.
His band, featuring Brian Quinn and Island Styles on guitar, Adam Kury on bass, and Robin Diaz on drums were tight and solid throughout the night, and having a blast as well, as seen when Quinn snuck a little "Sweet Child O' Mine" into one of his solos.
Kevin brought the place to a near standstill while dedicating one of their biggest hits, "Far Behind", to late Mother Love Bone singer Andrew Wood, whom the song was written for. After a short intro of "Chloe Dancer", Wood's most famous song, Kevin lead the crowd who sang every word. He brought some to tears with a touching tribute to Chris Cornell as well. Martin showed his depth as an artist and as a person, as he spent Cracker's set on the side of the stage talking to fans and singing along to their songs.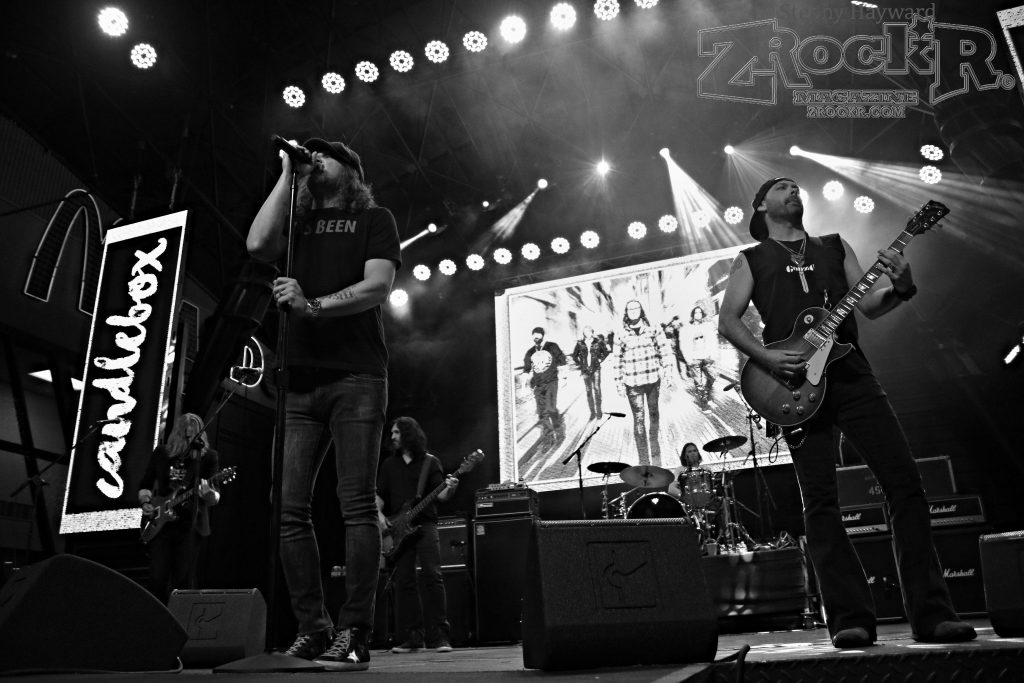 A great night of music in a place that some people would never expect to find it. Both bands made it a memorable night for the tourists and locals alike.
PHOTO CREDIT: All photos by Stephy Hayward for ZRockR Magazine – ©ZRockR Entertainment, LLC – ALL RIGHTS RESERVED