Former Angel members Frank DiMino and Punky Meadows played a show together at Count's Vamp'd on Friday, June 15, 2018, with Cyanide opening.
Angel was a band ahead of their time. Dressed in all white with a sound that ranged from pop to progressive, they would've been more at home in the then-upcoming 80s glam scene. While vocalist Frank DiMino would go on to many other projects, guitarist Punky Meadows largely disappeared from the music world for over three decades. Another member, keyboardist Gregg Giuffria, went on to some success in other groups, but also largely quit the music business and became financially viable in other areas.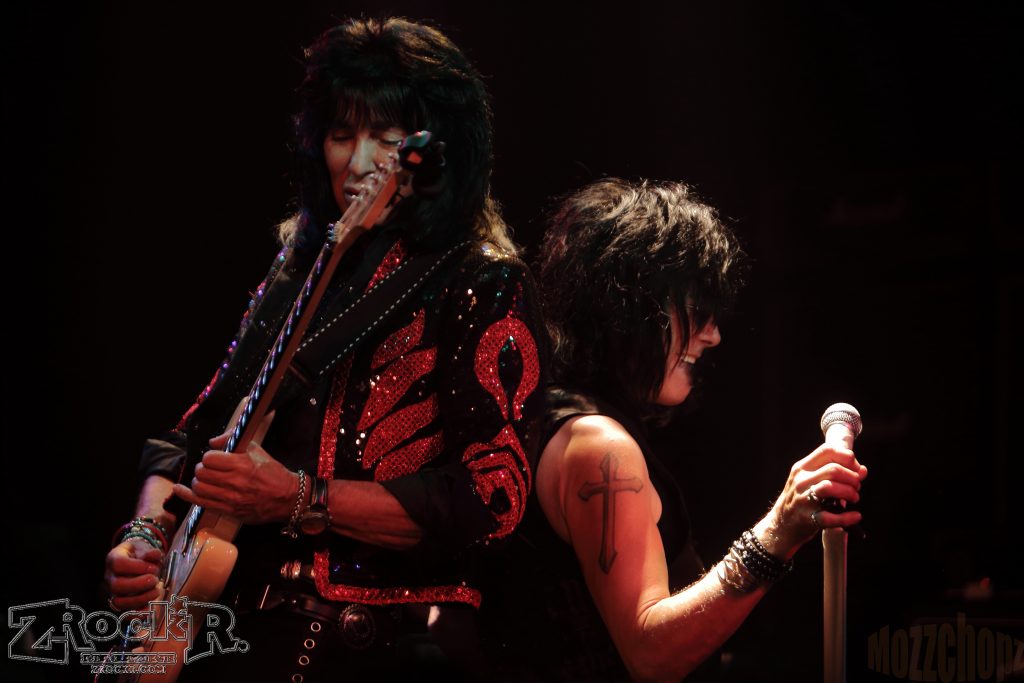 DiMino released a solo album called Old Habits Die Hard in 2015, and Meadows, returning to the music scene for the first time in nearly 40 years, released his first solo record, Fallen Angel, in 2016, to rave reviews. The album, which featured another former Angel member, bassist Felix Robinson, even topped this rock and roller's "Best Albums of 2016" list!
Upon hearing these two former bandmates would be reuniting and taking the stage at Vamp'd, one of my favorite rock and roll houses in Vegas, I knew I'd be there. Plenty of other fans of the underrated-as-hell Angel were in the house as well. It's good to see that the band, despite a frustrating lack of commercial success in their heyday, still has followers. DiMino lives in Vegas and regularly performs with a number of bands, and seeing him reunite with his Angel axeman was a definite high.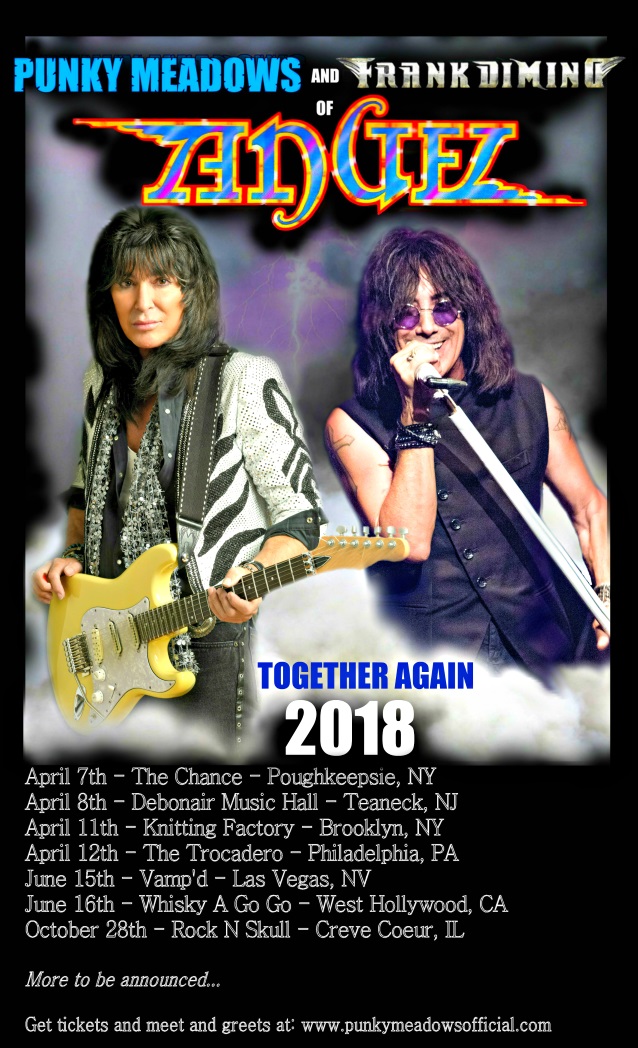 Cyanide kicked off the show. For the unfamiliar, this is an 80s throwback band comparable to the likes of Motley Crue. The band's lineup has changed many times in recent years, but has always included vocalist Robert Hussey, one of the hardest working men on the Vegas music scene. Looking like a bastard son of Vince Neil and Udo Dirkschneider, this guy has the pipes to back it up and never fails to impress. The group's lineup for the event also included former member Ryan Gillan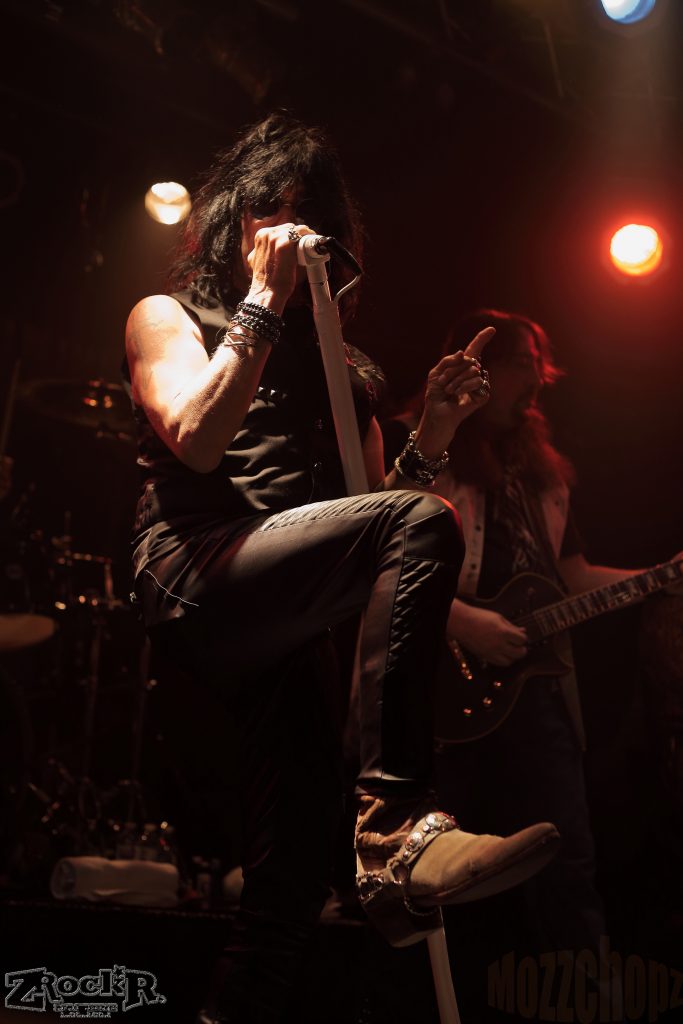 on drums, long-time guitarist Marc Andrewsn and fill-in bass player Darrick Brian (from Hussey's other band, Iron Maiden tribute group Children of the Damned).
These guys capture the spirit and the sleaze of the Sunset Strip in its heyday better than anyone else. While the group's set includes a handful of cover songs, they've released one album, Lethal Dose, which includes many original cuts. Tracks like "Bitches to Blame" beautifully show these guys as the rightful heirs to that classic sound. Many groups can recapture this element in the form of covers of tunes from back then, but how many are actually able to create new, original compositions which sound like they could have come straight from the Decade of Decadence? This set consisted primarily of the band's original tunes, but there were the obligatory handful of covers, including a great closer in the form of Queensryche's "Queen of the Reich." It was another kick-ass night from these guys, and this headbanger is hoping for a second album sometime in the near future!
And then we come to the reunion of two of Angel's classic members. Kicking the show off with a variant of the "Proclamation" intro which started the old Angel concerts was a nice touch (Meadows did this on his solo album as well), and certainly got the crowd pumped. Despite the fact that there's always something going on in Vegas, particularly on a Friday night, Mr. Meadows and Mr. DiMino brought in a good-sized crowd, including a few out-of-towners who wanted to experience these rockers in their element.
The setlist was primarily consistent of old Angel songs; tracks like "Can You Feel It," "Don't Leave Me Lonely," "Bad Time," "Rock and Rollers," and their cover of The Young Rascals' "Ain't Gonna Eat Out My Heart Anymore." Meadows' guitar work was fantastic, and DiMino, complete with his trusty mic stand, delivered a fantastic vocal performance, resurrecting classics he originally brought to life. It's great to finally hear this guy sings HIS songs, and not just covers of stuff from more popular bands! The group on stage, including Danny Farrow Anniello, who was largely instrumental in bringing Meadows back to the musical forefront, were all
surprisingly solid. DiMino also entertained the audience with stories of Angel's old days, including being stuck in the bathroom with Goldie Hawn during a party in Hollywood! We totally need an autobiography from DiMino or any of the members of Angel, and stories like this are the reason why.
If there's one minor complaint of the setlist, it's that the solo albums from DiMino and Meadows were only relegated to about two songs each. Everything played from both of them was great, I just wish there had been more of it. "Tears Will Fall" from Frank's record and "The Price You Pay" from Punky's really needed to be played; these are arguably their respective albums' best cuts. But that's the only major criticism of an otherwise superb set.
The real surprise of the night came from the one-song encore of "Tower." Just playing this lengthy epic to close the night would've given this evening the perfect send-off, but we ended up getting an unexpected (and totally welcome) surprise – Gregg Giuffria. The largely retired former classic keyboardist from the group took the stage and did what he does best. His work instantly stood out, giving this classic anthem the touch it needed to complete the night. Given other venues on Meadows and DiMino's tour won't get this same surprise, Vegas fans were especially fortunate.
Hopefully this is a step towards a full-on Angel reunion, even if that seems unlikely with everyone else's commitments. But there's no denying this was a kick-ass night of rock and roll on the stage at Vamp'd, with these performances, players, and surprise Gregg Giuffria guest appearance.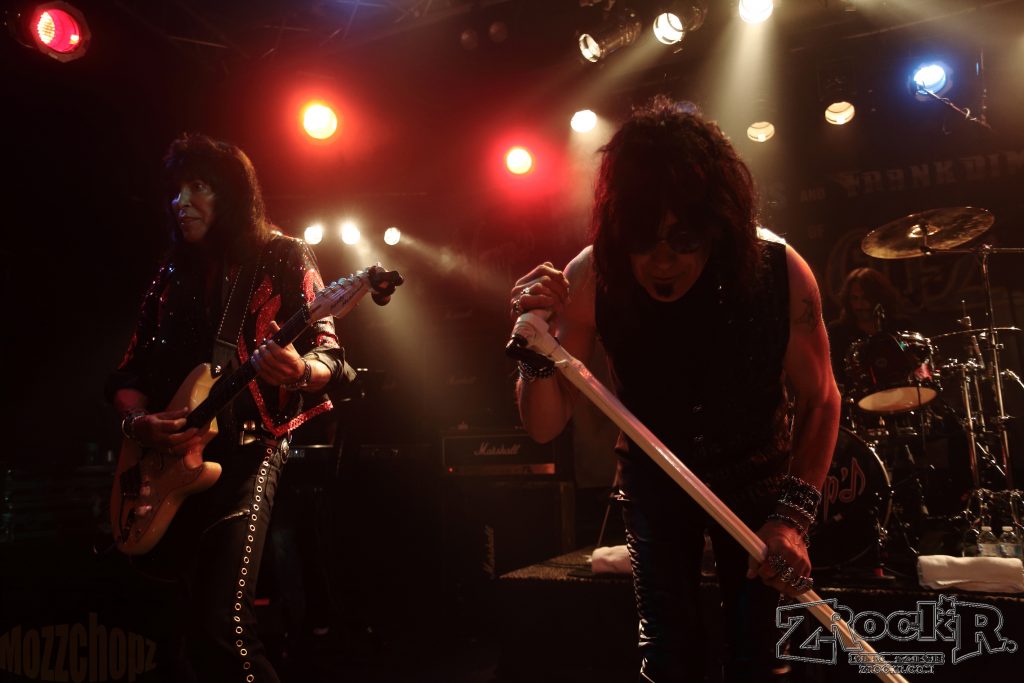 If you have a chance to see this twosome on the live stage, do it. And while you're at it, check out their classic albums, as well as the solo releases from DiMino and Meadows.
PHOTO CREDIT: All photos by Vincent Young for ZRockR Magazine – ©ZRockR Entertainment, LLC – ALL RIGHTS RESERVED