Capital North
Eagles Aerie Hall
July 3, 2018
Capital North, from Pasadena, CA came to Eagles Aerie Hall in Henderson on July 3, 2018. If you've ever been to Eagles Aerie Hall, you know that this place is a mostly ambient, open room. This is fitting for this band's set… but more on that later.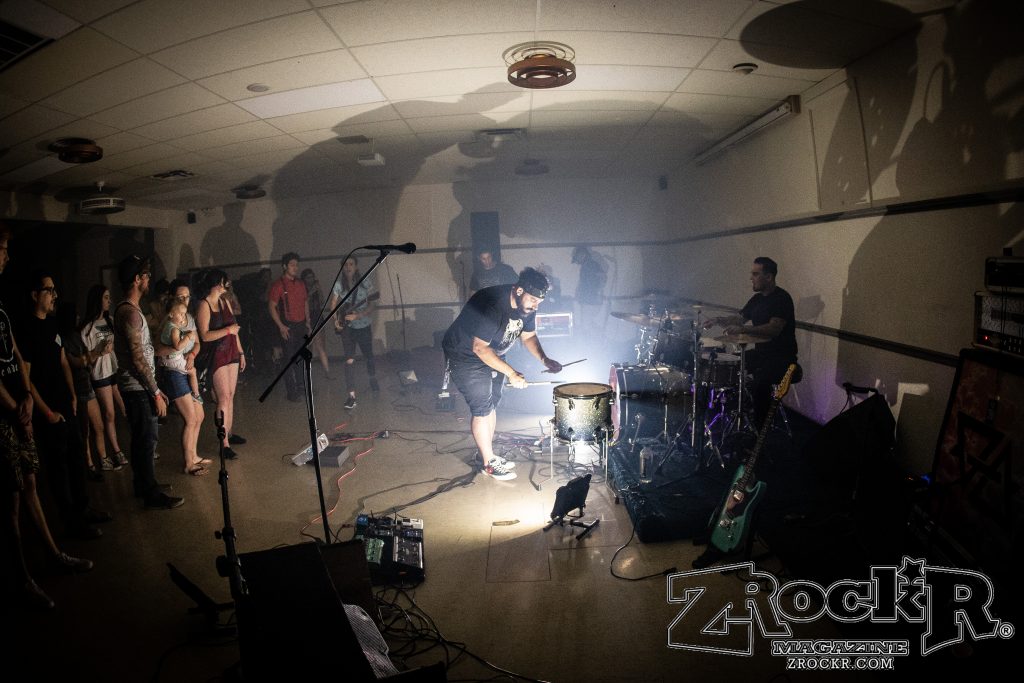 Capital North consists of Jonathan Farrar (Guitar/Vocals) and Anthony Zichella (Vocals) primarily, but also including Andrew "Broski" Rivas on drums, and a bass player that I couldn't seem to find a name for. These guys label themselves a progressive hard rock, and to me that's somewhat fitting. However, I found myself thinking of them more as an evolved post-hardcore or post-punk band. Reminding me of bands similar to Halifax and LoveHateHero, just with a darker tune, and more substantial lyrical content.
Anthony Zichella and the guys had the venue completely turn off the house lights, so they could illuminate their little stage with a projector onto the ceiling. Add in some smoke machines, and some low lights they brought, and boom. Anthony referred to this as desiring an intimate experience. Since Eagles Aerie Hall is already one of the more intimate venues out here, these guys definitely set the bar for a new meaning in the place.
There was an incredible energy within the venue during Capital North's set. The place wasn't packed, but the energy was high. It was almost like the band was a gleaming light within the darkness of the venue. I hope to see them make their way back to Vegas, and I'm interested in seeing where this music journey takes them.
PHOTO CREDIT: All photos by Courtney Ware for ZRockR Magazine – ©ZRockR Magazine- ALL RIGHTS RESERVED