Here comes the rain! After a torrential downpour, lightning storm, and an hour long weather delay on Saturday night, Downtown Fremont Street was treated to one of the greatest performances by The Cult any true fan has seen in the past decade. Struggling with performance issues in the past, some of the crowd was understandably nervous. But after beginning with an enthusiastic "Thank you for sticking around!" of appreciation, Ian Astbury's voice told us everything we longed to hear during the first line of "Wild Flower"; Ian was at the top of his game.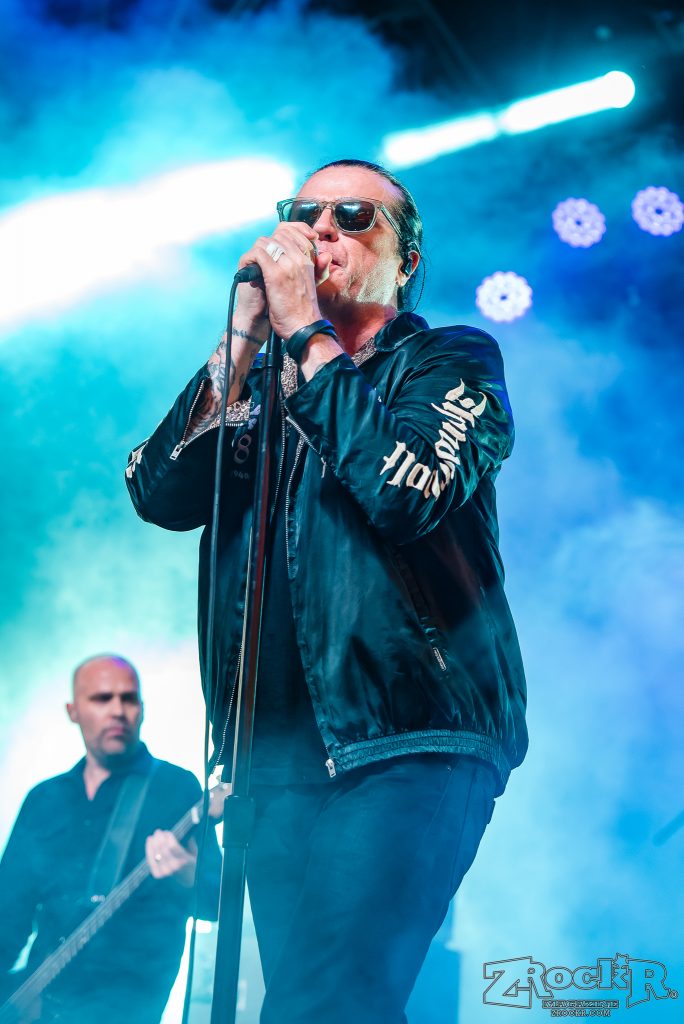 The Cult, formed in 1983, hails from England. Before settling on their current name in January 1984, the band performed under the name Death Cult, which was an evolution of the name of lead singer Ian Astbury's previous band Southern Death Cult. Accompanied by fellow songwriter and guitarist Billy Duffy, Ian Astbury as The Cult has released 10 studio albums and endeared the hearts of Gothic rockers worldwide.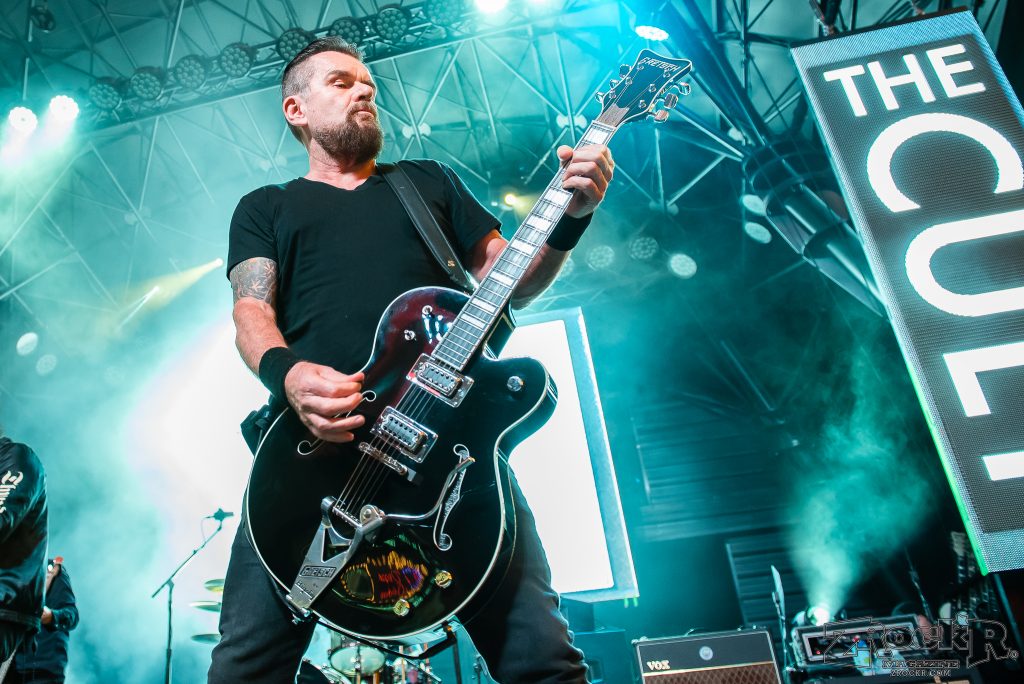 The humidity was thick and seemed to be fueling the crowd and the band in a mutual ritualistic exchange of energy, pulsating in unison to the beat, the lyrics to classics "Fire Woman", "Sweet Soul Sister", and "She Sells Sanctuary" ringing out like chants to cast a spell. We were all captivated, pressed together in the open air standing room only street stage venue with eyes closed, savoring every morsel of this mesmerizing experience. Ian, with his ever present tambourine and swinging microphone, gave us his all.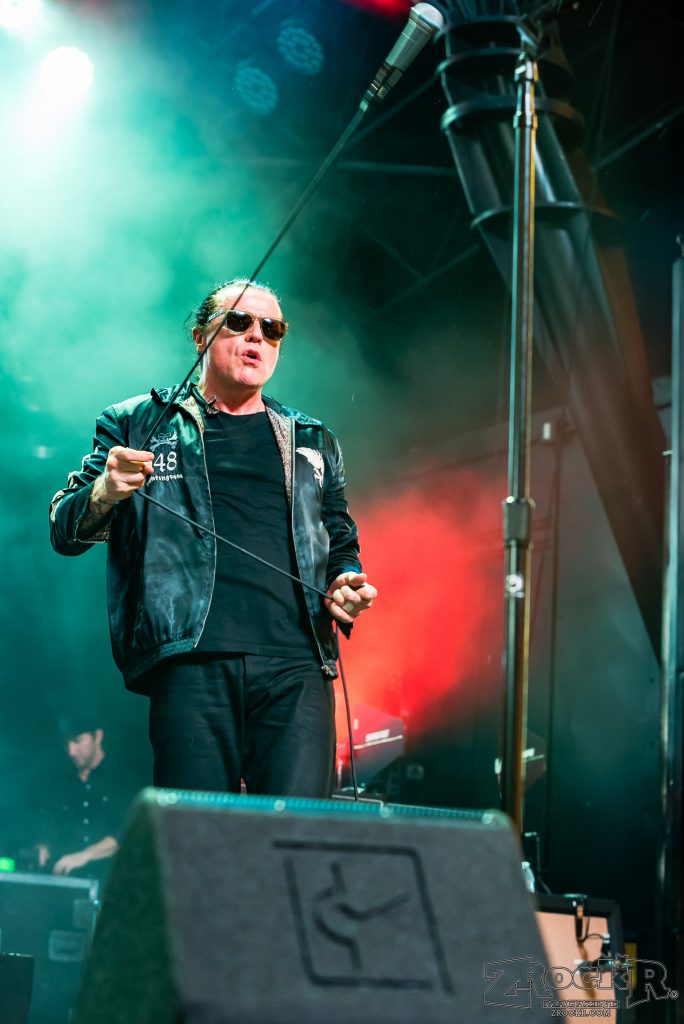 With vocals that have always been heavily influenced by Jim Morrison, Ian's raw power took a commanding center stage. Billy Duffy, inarguably one of the greatest guitarists of our generation, moved sensually with every riff. The almost telepathic communication between this duo was magical to witness up close and personal, showcasing their long standing relationship. I am so thankful for this intimate display of talent, and happy that I got to share it with everyone in Vegas who wanted to be there. Thank you Fremont Experience for bringing us The Cult.
PHOTO CREDIT: All photos by Alex Zayas for ZRockR Magazine – ©ZRockR Entertainment, LLC – ALL RIGHTS RESERVED