BlacKKKlansman is directed by Spike Lee. The film stars Adam Driver, Topher Grace, Alec Baldwin, John David Washington, Laura Harrier, Jasper Paakkonen, Robert John Burke, Paul Walter Hauser, Harry Belafonte, Ryan Eggold, and Michael Buscemi. It's based on the autobiographical book by Ron Stallworth.
In the 70s following integration, race relations are still rocky in the United States. The Colorado Springs Police Department welcomes African-American Ron Stallworth as its first black officer, where it's hoped he'll serve as a bridge between the conflicted races. During an assignment to watch a black activist speak, he falls for the president of the Black Student Union, and not long after comes up with a scheme to infiltrate and expose the lawbreaking radicals of the local chapter of the Ku Klux Klan. The infiltration goes surprisingly well, but what will Stallworth do when the chapter wants to make him their new president… and a national leader of the organization makes a trip to Colorado Springs to meet him personally?
At times laugh-out-loud funny and at times gritty and brutal, Spike Lee's BlacKKKlansman is a film that's sure to bring with it plenty of controversy. Based on a true story which has been given the Spike Lee treatment, it's a polarizing film which tells its own respective story surprisingly well, while serving as a sharp, surprisingly relevant commentary for recent world events.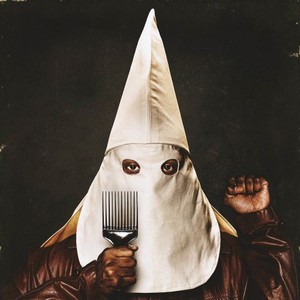 The casting in the film proves to be one of its absolute best features. John David Washington (son of the legendary Denzel Washington) steals the show as Ron Stallworth, the first black cop in Colorado Springs, who had ambitions well beyond being a filing room clerk for the department. His scheme to expose and incriminate the KKK is a classic example of truth truly stranger than fiction. Other highlights in the clast include Adam Driver a fellow detective who becomes a major part of Stallworth's plan to infiltrate the KKK, Laura Harrier as a Black Student Union president Stallworth finds himself infatuated with, and Topher Grace as a major national figurehead of the KKK. In a story like this and a film unlike others covering similar ground, having the right people for the parts is essential, and Lee has assembled an all-star cast more than up for the challenge.
The approach the movie takes works surprisingly well. It's a Spike Lee movie, so expect plenty of political incorrectness, harsh language, and everything in between; it's not a film for the easily offended! The sheer absurdity of Stallworth's scheme is worth more than a few laughs, yet despite the comic nature at times, it remains a powerful story about one man's goal to eradicate a hate-driven organization. Lee manages to create an even more effective film in this regard because he essentially condemns the left and the right, not taking a side, and even showing a Black Panther-esque group who wants to take back the country by any means necessary as an interesting counterpoint to the KKK. That Lee can tell a true story and provide commentary on modern political turbulence shows the motivations and the sheer idiocy of both sides alike despite their own brand of good intentions. It's tough to go into details without spoilers, but whether you like the film or not, you're sure to have some kind of powerful reaction to it.
If there's one minor criticism I've got, it's that Lee felt the need to put in modern footage of recent events near the end of the movie. This takes the film out of its 70s setting and essentially kills the vibe; we already know it's both a true story and a commentary on recent events without having to be shown this in explicit, direct detail. Cutting this footage and ending the movie about 10-15 minutes earlier would have given audiences as stronger product.
Despite those minor missteps and the dragging near the end, BlacKKKlansman proves to be one of the biggest cinematic surprises of 2018, with great performances from a fantastic cast, gripping social commentary from a much-needed neutral perspective, and the always reliable Spike Lee doing what he does best. Controversy is sure to follow, as well as plenty of mixed reactions from moviegoers. Absolute highest recommendations, but don't go if you're easily offended.
Rating: Four stars out of four.
DISCLAIMER: The images in this review are the property of their respective owners, including Blumhouse Productions, Monkeypaw Productions, 40 Acres and a Mule Filmworks, QC Entertainment, Legendary Entertainment, Focus Features, and Universal Pictures. For promotional use only. All rights reserved.