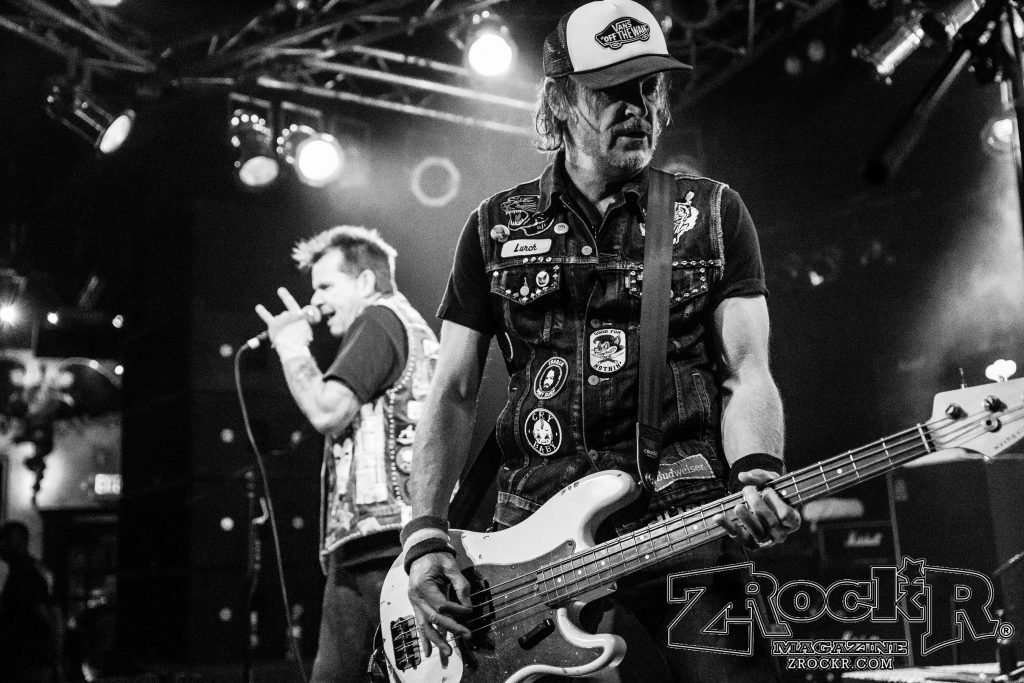 On Saturday, September 1, 2018, Vamp'd played host to Junkyard for the first time, with opening act, The Saints of Las Vegas.
Junkyard came out of the Sunset Strip scene in 1987, releasing a phenomenal debut record which contained several minor classics, and an equally impressive follow-up. The band is often lumped under the "hair band" umbrella, but brings many other diverse elements into their sound which set them apart from contemporaries from the same scene. While dropped by Geffen Records in the early 90s, they made a strong comeback in 2000, and have continued to tour and record ever since. The group maintains a following despite the deserved mainstream success in their prime eluding them. High Water, the group's latest studio album, came out last year.
Opening up the evening was The Saints of Las Vegas. This is the group featuring former Sin City Sinners members Brent Muscat (formerly of Faster Pussycat) and Rob Cournoyer (formerly of Raging Slab), along with bassist Brandon Garcia. Usual vocalist Anthony Serrano was in the hospital for the evening, so his position was filled by Jimmie B. Romero of The Hellenbacks.
The fun thing about The Saints of Las Vegas is you never know what you're going to get. It's essentially an "on shuffle" playlist of assorted cover songs with no real way to predict what's coming next. This set, which featured Jimmie and Brent alternating lead vocals, featured everything from The Rolling Stones and AC/DC to Lit! We even got Mr. Muscat revisiting a few of his classic Faster Pussycat cuts. Romero did a superb job filling in, and fit in seamlessly with the rest of the group, all of whom have a great chemistry. It's always fun to see The Saints, and I hope to see them rocking Vegas again soon!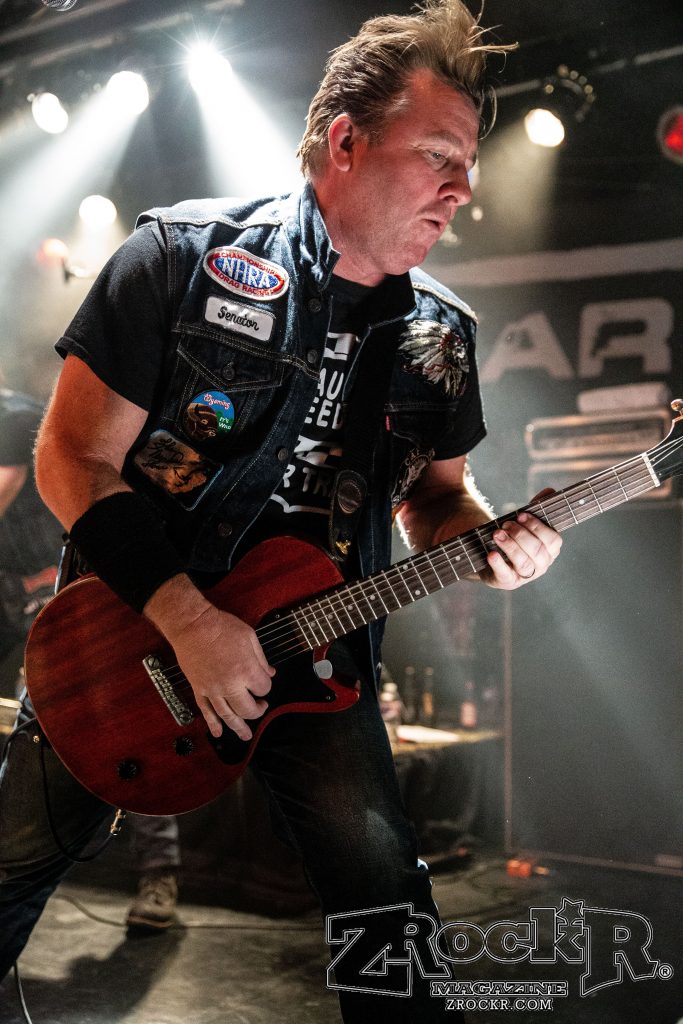 This was Junkyard's first time playing Vamp'd, and a long-awaited show for this rock and roller. While I'm a fan of many of the band's songs, I'll be the first to admit I need to explore their catalogue a little more thoroughly, particularly the material released following their first two records. They were a group who put out some excellent songs, but unfortunately, it was too little too late, with their coming coinciding with the mass changes of the music industry. Despite that, I'm damn glad to see the band up and running again, having put out a new album last year. The Hair Nation channel on Sirius XM satellite radio continues to play a handful of the group's classic tracks.
The current lineup of Junkyard includes classic members David Roach on vocals and Patrick Muzingo on drums, along with longtime bassist Todd Muscat (Brent Muscat's brother) and guitarists Tim Mosher and Jimmy James, the latter of whom having joined the band last year. Taking the stage on this evening clad in their battle jackets, it was clear to audiences, many of whom I'm sure were seeing the band live for the first time, they had a personality and a stage presence all their own.
One thing I truly love about Junkyard is that their sound doesn't just fit into one set musical category. While they tend to be lumped under the "hair band" umbrella, there are also elements of blues, punk, and even Southern rock; the fact that members of the group have played in many other bands of varied musical styles is a major contributor to this. Throughout this evening, they gave the audience their money's worth and then some with one of the most entertaining and musically diverse nights of rock and roll I've seen all year.
Even right from the first moments the quintet took the stage, it was clear these guys bring something all their own to the table. One of the first and most noticeable things about the evening was the group's stage presence and unrivaled levels of energy. They brought a level of ferocity and vigor more akin to what would expect to find in a punk rock show than what one normally hears at Vamp'd. I mean that as the highest form of compliment, of course! These guys have excellent on-stage personalities and chemistry, and clearly appreciate the fans and one another. You can't ask for more than that.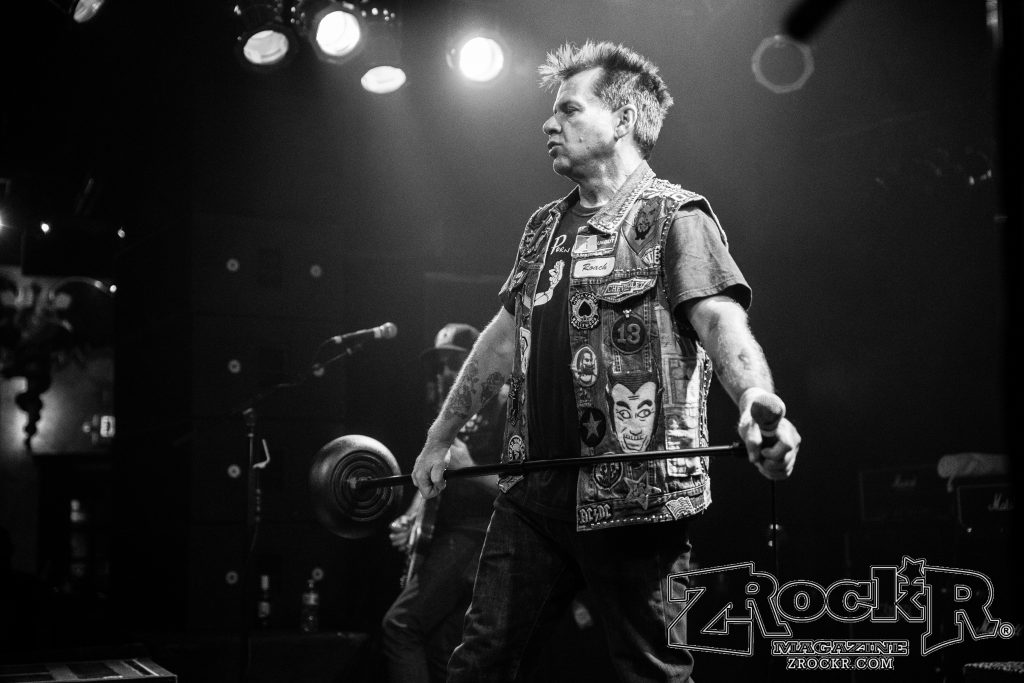 The actual music itself sounds just as good as it did when the classic albums were released. We got a generous assortment of tracks from the band's albums released in their initial heyday, including the hits and deep cuts alike. A handful of songs from the band's latest album, which just came out last year, went to show these guys aren't going away anytime soon. The new cuts flowed seamlessly with the old, making for an excellent setlist. I'm sure die-hard fans will nitpick about not hearing certain cuts, but for me this setlist was pretty much perfect. It definitely makes me want to go pick up the albums I've missed over the years.
Following an already excellent performance, the group returned to the stage for an encore with an unexpected twist; Brent Muscat joined the band! Teamed up on stage with his brother Todd , the final track of the evening closed out the set with a triple guitar attack! It was the ideal way to end an excellent night of rock and roll. The members of the band also came out afterwards to socialize the fans, sign autographs, and take pictures as well.
Junkyard is underrated as hell, but one of the most diverse bands of their era and one more people need to hear. Musically diverse and with a stage presence unrivaled by many of their contemporaries, these guys know how to rock, and even continue to release new music. The Saints of Las Vegas gave the audience a quality opening set with plenty of diverse cover tunes, and seeing the Brothers Muscat unite on the live stage at the evening's end was a classic moment for the ages. Here's hoping we'll get another album from Junkyard and more Vegas tour dates in the future!
PHOTO CREDITS: All photos by Courtney Ware for ZRockR Magazine – ©ZRockR Magazine – ALL RIGHTS RESERVED