It's Labor Day Weekend in Las Vegas! Which means there are many tourists and a lot of different bands in town. I consider myself a true 90's baby, born in '89, just in case anyone was wonde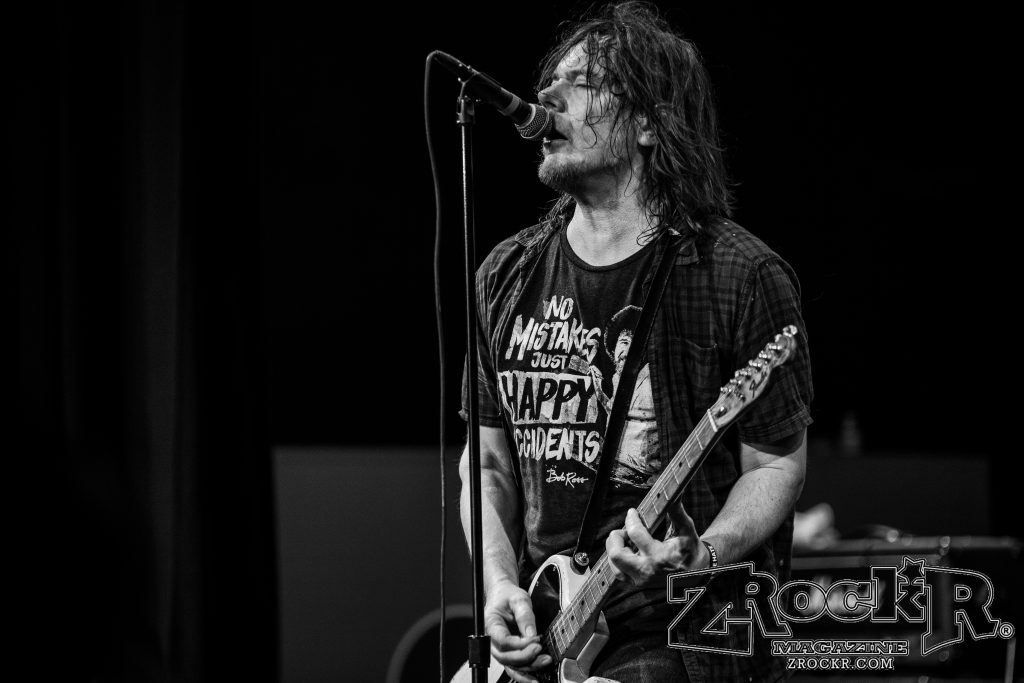 ring. Soul Asylum has been on heavy rotation on my "90's Favorites" playlist since I can remember.
Saturday, September 1st, at Harrah's Carnival Court, Soul Asylum took the stage fresh off The Rock and Roll Express Tour with 3 Doors Down and Collective Soul. Las Vegas is their first stop on the Tied to the Tracks Tour. Since this was their first show on this tour I was extremely excited to see what songs they had lined up for us. Soul Asylum opened with "99%" which gives me major grunge feelings. The scratchy guitar, the heavy drums, and Dave Pirner's signature vocals instantly threw me back.
It wasn't until this show that I realized that this band has a gamut of songs. The proof is in the follow up songs "Whatcha Need" and "String of Pearls". "Whatcha Need" is a bluesy and melodic song that is unexpected (and is currently my new favorite). "String of Pearls" is more of a story or a lyrical roller coaster. Seriously, check out the lyrics.
Once again, I am brought back to 90's heaven with "Somebody to Shove", "Black Gold", and of course "Runaway Train". It only dawned on me how huge this song was when literally, every single person, started recording on their phones.
What stands out about this show is not the songs that we love and know. It's the songs in between that showcase that this band is not stuck in the 90's. This one of the original grunge/rock bands and they are freaking fantastic live. Dave, Michael, Winston, and Ryan put on one awesome show. I look forward to catching them again in the future.
Soul Asylum is currently on their Tied to The Tracks Tour with four dates left on the West Coast before they take their show to Brazil!
PHOTO CREDITS: All photos by Courtney Ware for ZRockR Magazine – ©ZRockR Magazine – ALL RIGHTS RESERVED
Tied Tracks Tour promo photo – ©SoulAsylum for promotional use only