The Graham Bonnet Band played Vamp'd on October 4 with The Remainz as their support act.
Graham Bonnet just turned 70 last year, but it doesn't mean this pint-sized vocal powerhouse is ready to throw in the towel. Stints with bands like Rainbow, MSG, Alcatrazz, and Impellitteri pulled the man away from his melodic pop roots and into the domain of hard rock and heavy metal, where he's remained firmly planted ever since. And he hasn't stopped rocking the world. Recent years saw the formation of the Graham Bonnet Band, who recently released their second album. Furthermore, Bonnet recently recorded/toured with Michael Schenker again, continuing to rock the world.
When I heard Mr. Bonnet was bringing his own brand of stage show to Sin City, I knew there was no way I'd miss it. This show was originally scheduled for the next night at The Dive Bar, but was moved ahead one day and relocated to Vamp'd, which is a better fit for a performer like Bonnet anyway.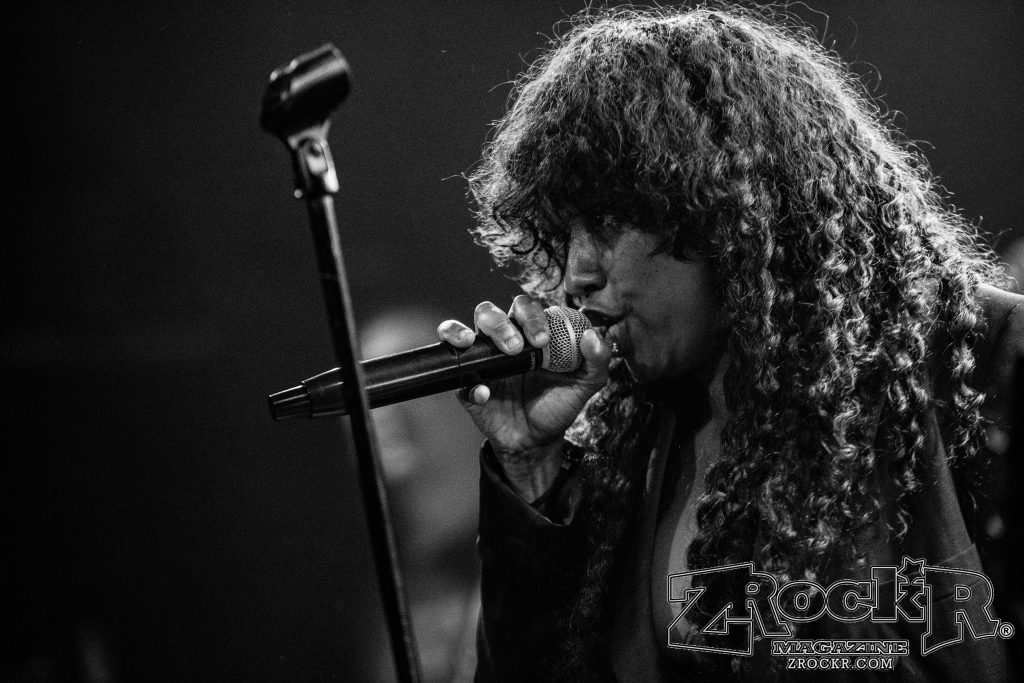 The Remainz are one of the local Vegas groups who continue to impress me each time I see them thanks to competent musicianship, a gorgeous charismatic front-woman, and unpredictable (in a good way!) setlists. The band's lineup includes the likes of K Caruso and Missing Persons/Dale Bozzio drummer Michael Maysonet (I've given up trying to count how many bands this guy's in!), who continue to impress with whatever bands they find themselves in. For the evening, the group featured fill-in guitarist Aaron Archer, another veteran of the local scene. The setlist featured everything from Queen to Bowie, and even some more modern tunes as well. It's always a pleasure to see the group rocking out, and this evening was certainly no exception!
And then, of course, we had Graham Bonnet! The last few releases from Bonnet proved he's far from being done with the rock and roll world. This was the third time I'd seen Bonnet perform, following a 2015 Vamp'd gig with the Sin City Sinners, and a House of Blues Michael Schenker Fest show earlier this year.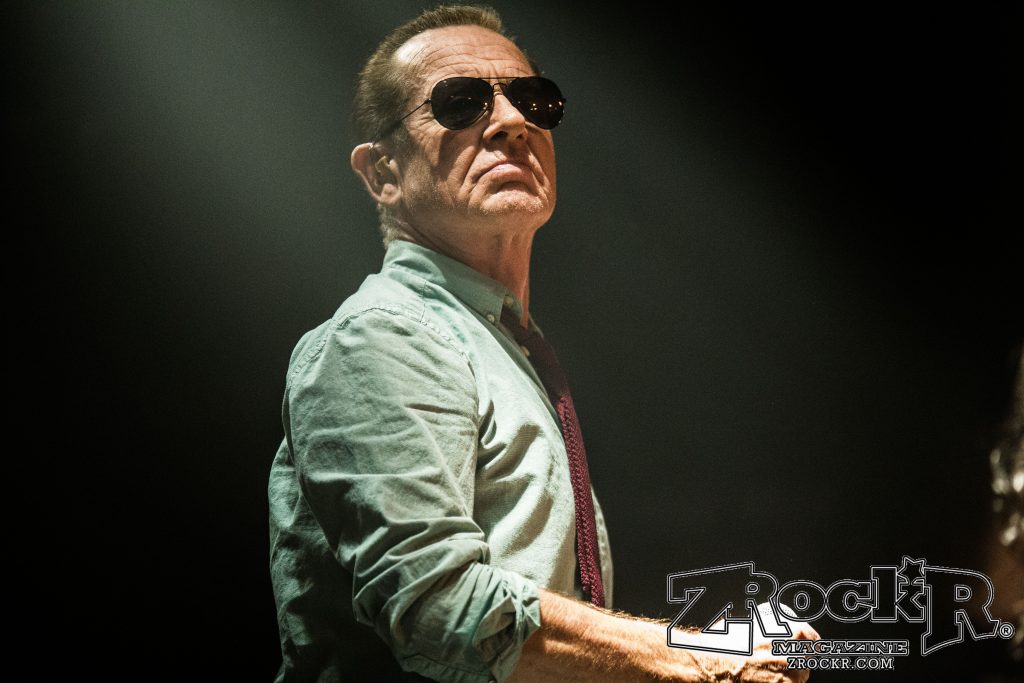 For the evening, Bonnet's band was comprised of bassist Beth-Ami Heavenstone, keyboardist Jimmy Waldo (also of Bonnet's old band Alcatrazz), drummer Mark Benquechea, and guitarist Kurt James. A special guest also joined the band on stage for two tracks, but more on that later.
I'm always weary of seeing rockers years after their heyday because you never know what you're going to get performance-wise. Fortunately, Bonnet proved to be as charistmatic a frontman as he's ever been, complete with his attire which would've been more at home in a business casual work environment than the rock and roll stage (actually one of the reasons I love the guy!) He had a good chemistry with his fellow musicians as well; something essential for any gig to win over its audience.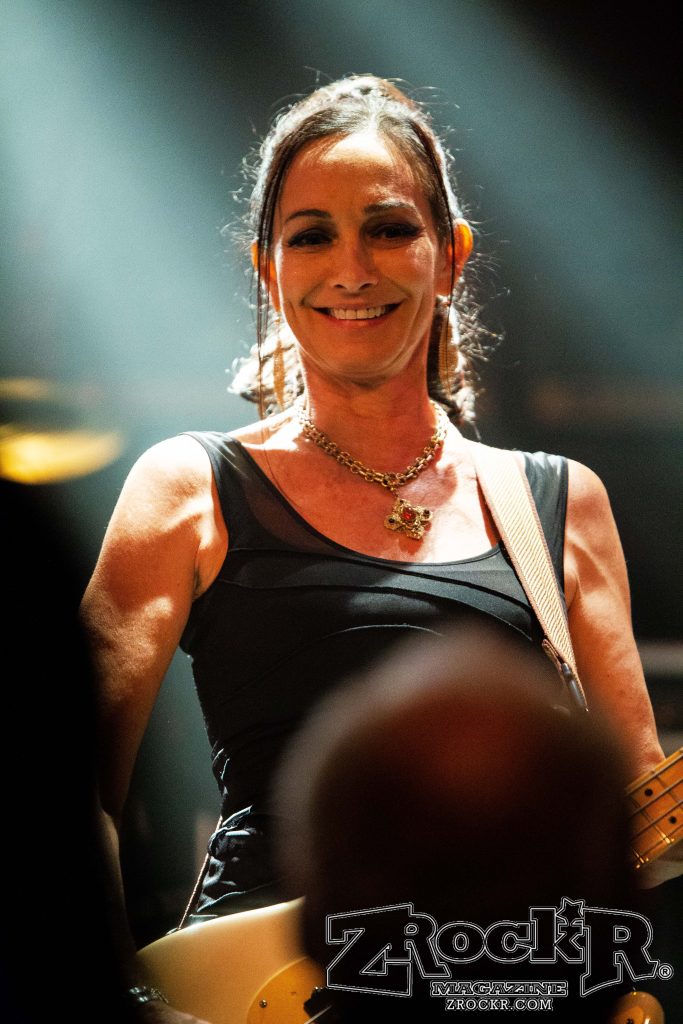 One minor issue I had with the gig was finding it difficult to hear Bonnet's vocals at times, though this was a technical/equipment issue more than his actual voice; you could tell the guy was singing his heart out throughout the evening. Others in the venue reported being able to hear the vocals fine farther back, so this may have been a problem only I experienced due to where I was standing, possibly due to being right next to the stage. Either way, it didn't deter my enjoyment of watching Bonnet do what he does best.
The band assembled for the night was superb, with the true standout player being guitarist Kurt James. I've stated in reviews before that playing for Graham Bonnet is a challenging task since one has to play guitar parts originally done by the likes of virtuosos who include Ritchie Blackmore, Michael Schenker, Chris Impellitteri, and Yngwie Malmsteen. He nailed every single riff while putting his own spin on the material, doing justice to the classics and new cuts alike. Here's hoping this axeman has a long-lasting relationship with Mr. Bonnet and company.
The setlist was career spanning, featuring cuts from Bonnet's older bands as well as a handful of cuts from his newer releases. The obligatory classics from Bonnet's bands over the years, including "All Night Long," "Since You Been Gone," "Assault Attack," "Desert Song," and "Stand in Line" were all played, along with every single track from Alcatrazz's No Parole From Rock N Roll album (scattered throughout the setlist, not as a consecutive performance). We even got some unexpected deep cuts including the likes of "Lost in Hollywood" and "Rock You to the Ground." Granted, there were a few missing classic cuts I would liked to have heard, "Eyes of the World," "Samurai," and "God Blessed Video" being amongst them. Fortunately, it didn't in any way derail this from being a kick-ass show.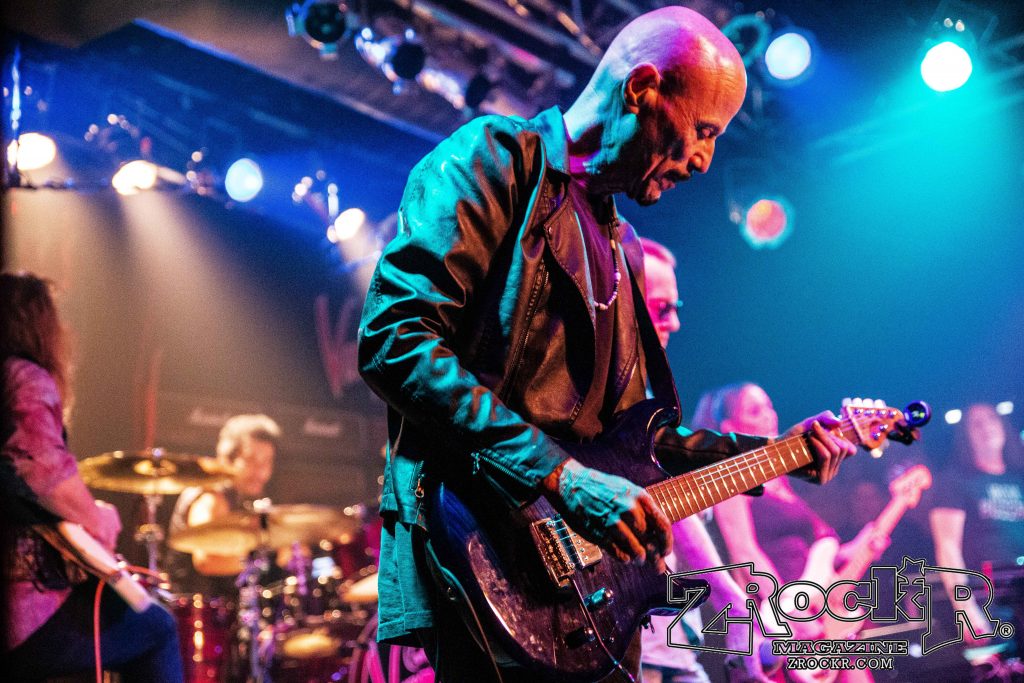 Of course, the true highlight of the evening would have to be the presence of special guest – guitar great Bob Kulick! Kulick (brother of former KISS guitarist Bruce Kulick), who'd previously played alongside Bonnet in the 90s supergroup Blackthorne, took the stage with his former bandmate for two tracks. The man is a criminally underrated guitarist; there's nothing he can't do with an axe in his hands. My only minor issue is they didn't do any Blackthorne songs ("We Won't Be Forgotten" would have been a kick-ass addition to the setlist), but once again, a minor quibble and nothing more.
If it isn't already clear from this review, I love Graham Bonnet and his new band kicks ass. The guest appearance from Bob Kulick was the icing on the cake. If Bonnet's band comes to town and you're a fan, don't miss his stage show.
PHOTO CREDITS: All photos by Courtney Ware for ZRockR Magazine – ©ZRockR Magazine – ALL RIGHTS RESERVED