Vegas Rock Revolution: September Steel
Exmortus – Hatchet – Immortal Guardian – Volterrum – Vile Child – Sahara Thrash
Friday September 28th, 2018 – Dive Bar Las Vegas, Nevada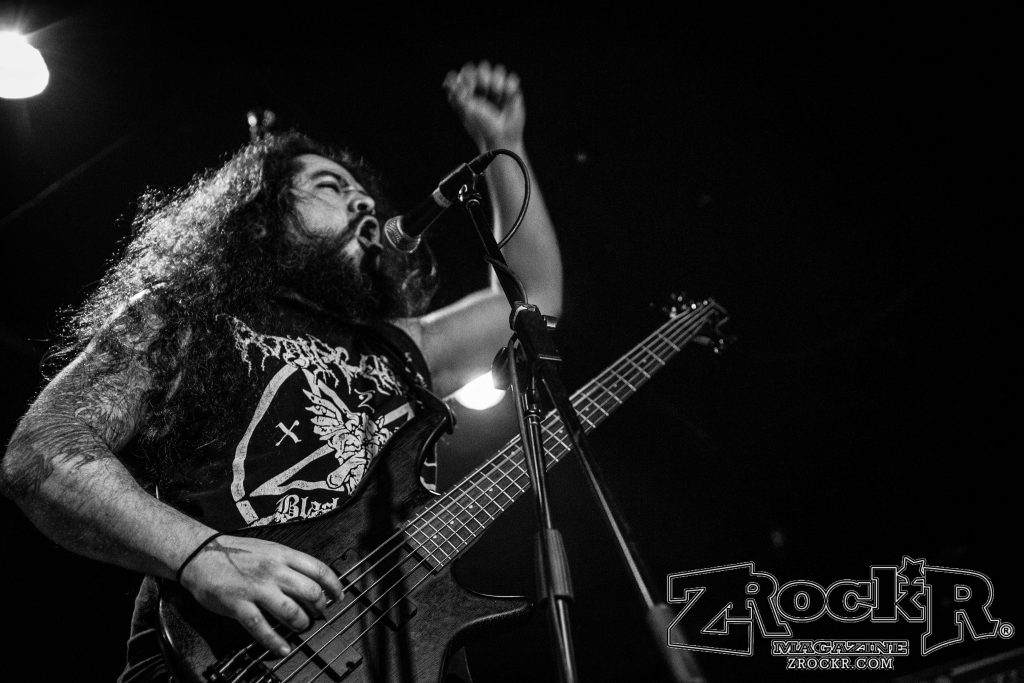 To get right into it Courtney and I ran into an old friend and high school classmate Ronnel, formerly of local thrash band Babilos before this show and beside busting my balls we discussed the various marriages and subsequent divorce hearings of hardcore punk and metal. I didn't see him again afterwards or else the night's first band Sahara Thrash would have been a fine example to point to. A heavy as fuck blending of the two genres that doesn't sound like many thrash bands. Solid recommendation to a fan of both forms of music.
We've gotten to see Vile Child a couple of times in recent months. Geddy Reyes funnily enough yet another one of my old classmates has 'matured' over the years into a solid performer in addition to marijuana connoisseur. Beside some killer thrashy rock riffs they have truly impressive soloing abilities to show you. Not all that familiar with their songs' titles yet but if you get to see them, prepare for their instrumental. It's by far my favorite song of theirs. You can also see Geddy perform guitar with Taking Dawn.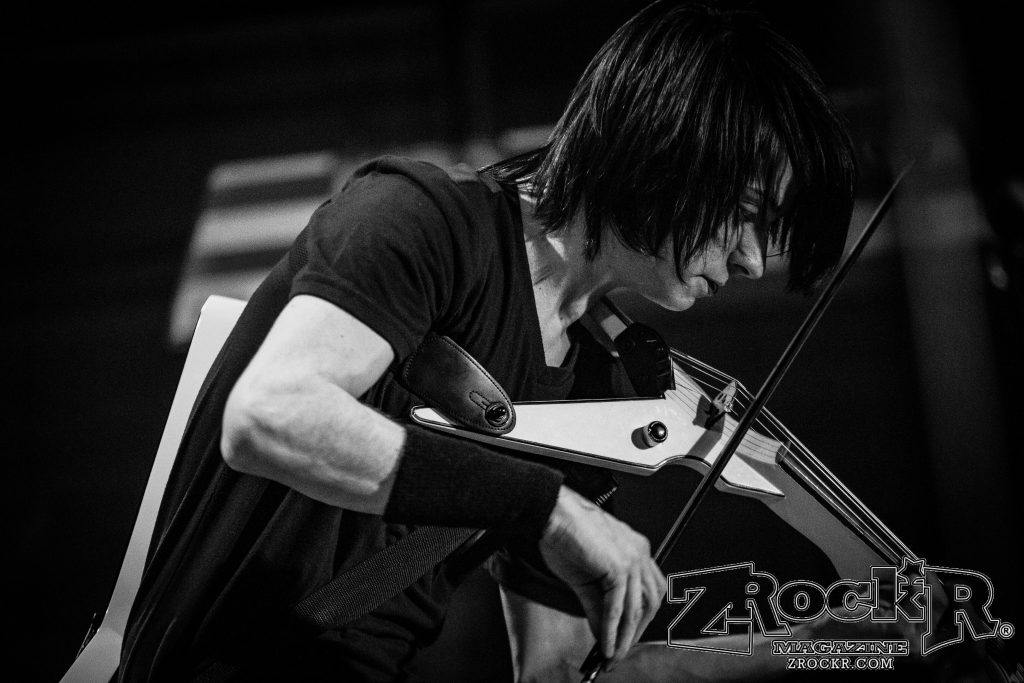 The third local band Volterrum combines several sub genres and includes one guitarist strapping on an electric violin. It might look unwieldy and I wouldn't exactly know for myself, and switching between the two isn't exactly, well fluid. Still interesting however and not murder on your back as a double neck guitar would be. I definitely think that the band might be onto something so I'll look forward to what I see from them next.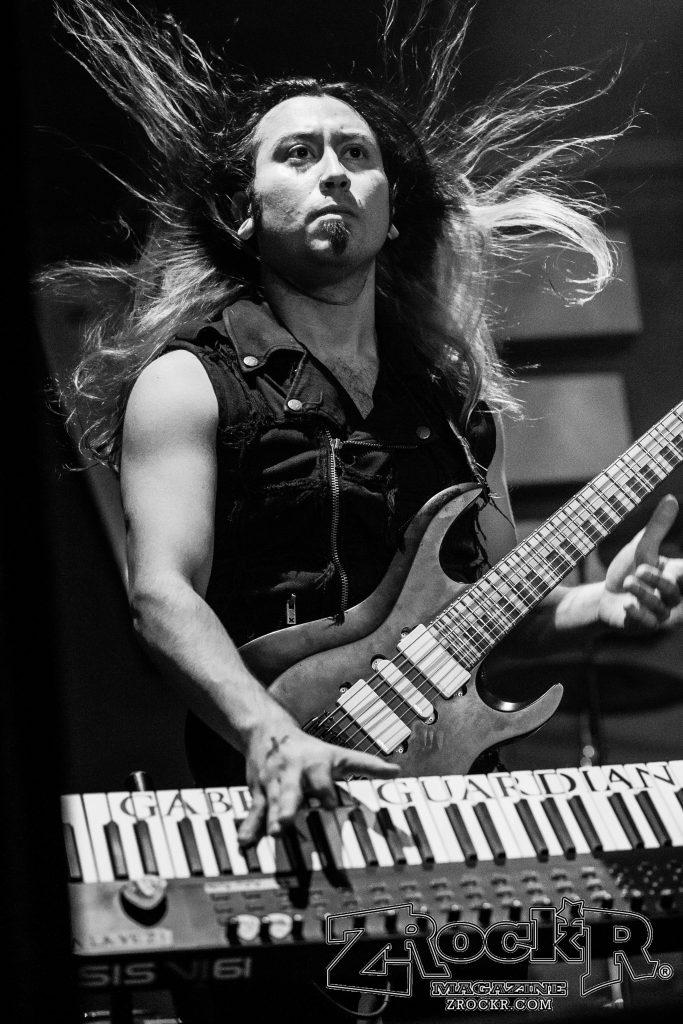 Immortal Guardian from Austin, TX is very much a band that will give many musicians an imposter complex. The most obvious example is Gabriel Guardian on both guitar and keyboard at the same time. I spent far too much time watching his technique and trying to figure out how the thought process. One of the highlights was their cover of Queen's 'Bohemian Rhapsody". Their new album 'Age of Revolution' is out now on M-Theory Audio.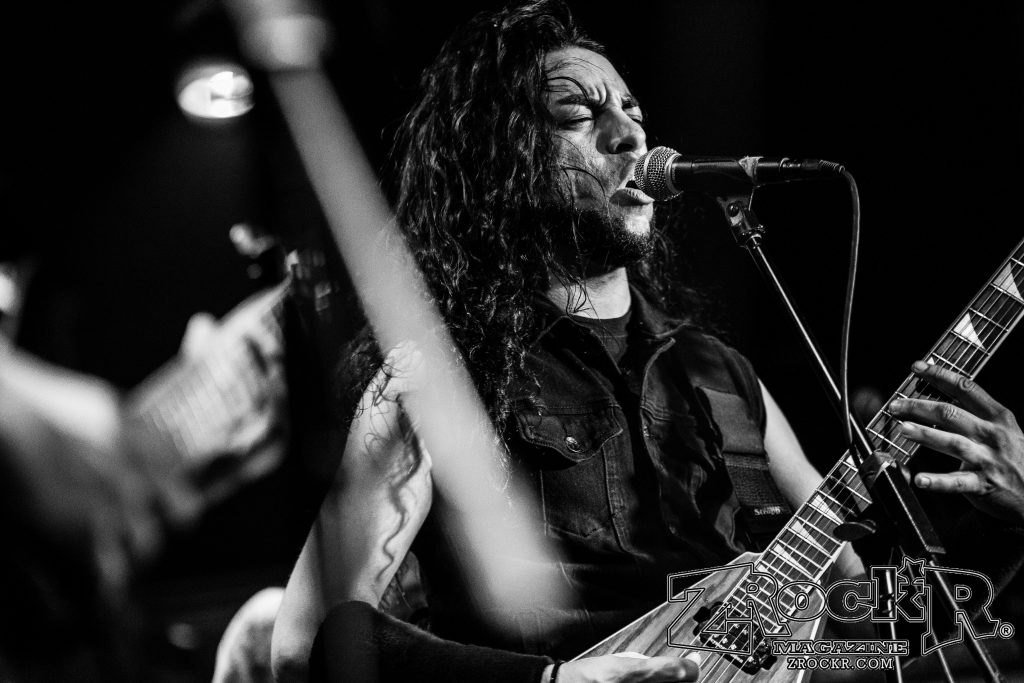 Bay Area band Hatchet while musically shooting on all cylinders failed to impress me as much in the vocal department. They weren't bad mind you and on their studio recordings they stand among the the pack of their contemporaries but I have to go on the assumption that it just wasn't the night for a truly exceptional vox performance. That said the music is still so impressive that that I encourage people who are the lookout for new thrash metal to check out their new album 'Dying to Exist' available on the historic label, Combat Records.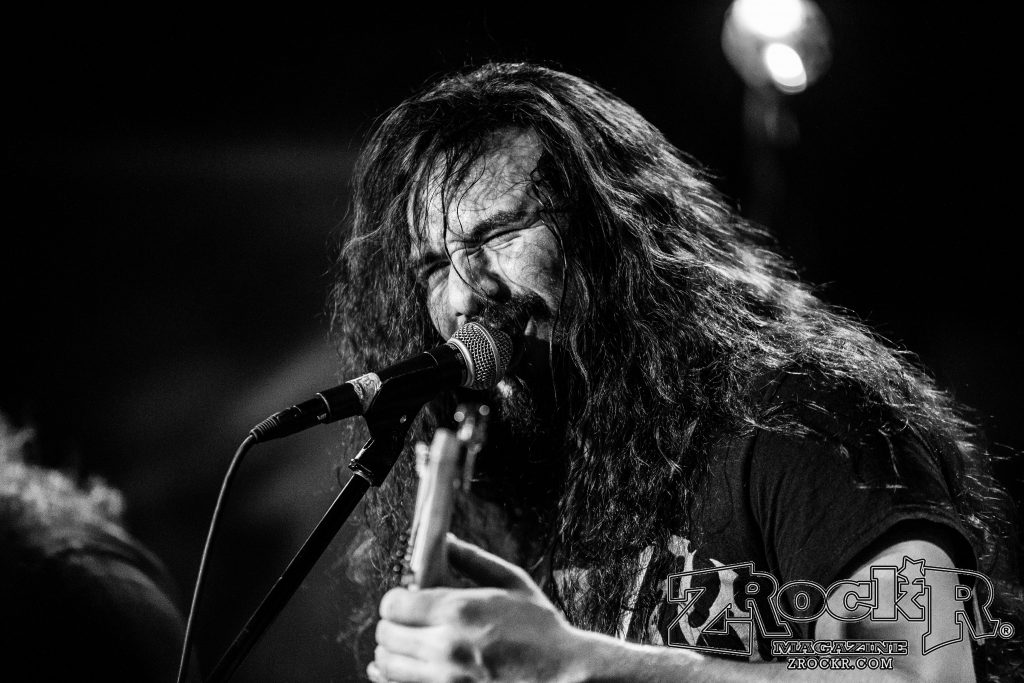 The headliners Exmortus I've actually seen once before with Yngwie Malmsteen. (Check out that review here!) They definitely made the trip to House of Blues more than worth it then, and in a more well – intimate setting made for an even better showing this time around. Their neoclassical styling mixes well with their modern thrash sound so I was especially excited to watch them perform their rendition of "Moonlight Sonata" once again. They also have a new album! 'The Sound of Steel' is out on Prosthetic Records.
The night's show had one of the biggest turnouts to a show I've seen at The Dive Bar, second only to the Metal Blade 35th Anniversary Tour that was the subject of my first piece written for ZRockR. Personally I take it as a sign that there continues to be a dedicated fan base for extreme music in the Las Vegas Valley. So it's with tremendous hope that we see more shows like this in the future in this and other venues. For that good on you John Gist of Vegas Rock Revolution and The Dive Bar for putting on another great metal show.
I have to go practice guitar or wallow in my own shame now. Cheers!
PHOTO CREDITS: All photos by Courtney Ware for ZRockR Magazine – ©ZRockR Magazine – ALL RIGHTS RESERVED