As the original lead guitarist of KISS, Paul Daniel "Ace" Frehley was influential on multiple generations of music fans and would-be axemen. Following his time in KISS, he briefly pursued a solo career with a handful of great albums, but in more recent years, following a fairly short-lived reunion with KISS, he's released a number of surprisingly strong solo "comeback" records. The latest release from the classic Spaceman is, well, this album. Which is also called Spaceman.
It became clear Frehley, who interestingly never performed lead vocals on a KISS song until their sixth record (despite penning many tracks on prior albums) was a standout solo talent when all four members of the bands put out solo albums on the same day in 1978. Following his depature from KISS, he recorded two albums under the Frehley's Comet moniker with guitarist/vocalist Tod Howarth, followed by the the solo album Trouble Walkin', and then nothing for 20 years. The Space Ace is on a roll with album releases now, with Anomaly, Space Invader, Origins Vol. 1, and now, Spaceman. But does lighting strike once more for Mr. Frehley?
I'm pleased to announce Spaceman marks another solid solo record from Ace Frehley, who despite the passage of years and his rough past, is still able to create solid music. In recent years, the Space Ace has proven himself capable of creating a sound beautifully combining his classic work with more modern sounds and themes. On Spaceman, that's truer than ever.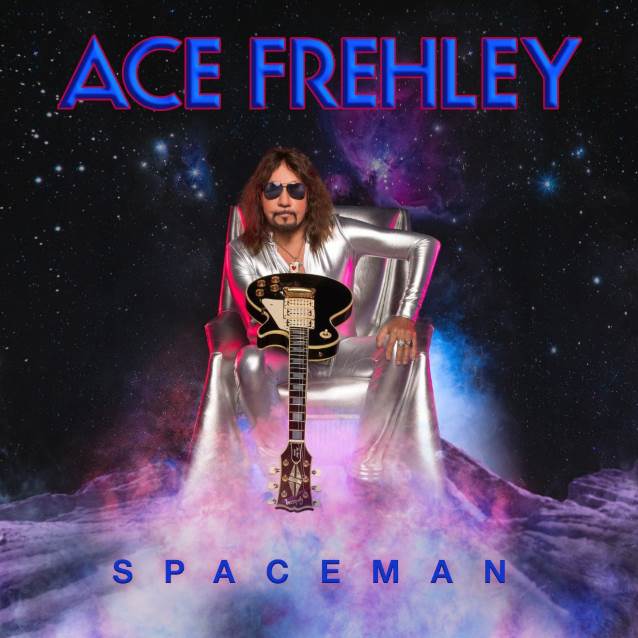 The pair of opening tracks, "Without You I'm Nothing" and "Rockin' With the Boys," make for excellent starting cuts, with the former being more of a hard rocker and the latter more of a modern commercial rock-style cut. Gene Simmons even makes a few cameos and has some writing credits on some of the album's early tracks.
Needless to say, Mr. Frehley doesn't stop there. The hard-driving "Bronx Boy" is one of the Space Ace's hardest, heaviest, and all-around best songs in years. "Pursuit of Rock and Roll" has potential to become a classic anthem for years to come, while "I Wanna Go Back" is an unexpected but surprisingly good Eddie Money cover.
Things don't die down or become disinteresting in the final third of the record, either. Tracks like "Mission to Mars" are fun to listen to entertaining musical themes, while the instrumental "Quantum Flux," which is quite unpredictable and surprising with its styles, makes for a fitting conclusion to a kick-ass record (seems like Ace always ends his albums with a strong instrumental).
The Spaceman has brought us Spaceman, and it's a kick-ass record which ranks amongst 2018's best rock and roll releases. Long-time fans will not be disappointed in what the Space Ace serves up here. Very highly recommended!