On the Sunset Strip in the 1980s, London was a band infamous for being a "breeding ground" for those who'd achieve fame in other bands later on. The group featured future members of bands like WASP, Motley Crue, and Cinderella. Lineups of the band changed frequently, but from the time the band cut their debut album in 1985, they've always included vocalist Nadir D'Priest.
London released three studio albums between 1985 and 1990, although outside of an appearance in The Decline of Western Civilization Part II: The Metal Years, they never got the national or international attention they deserved. In recent years, the group has revived, with a live album released a few years back. Call That Girl marks the first album of original studio material from the band since 1990's Playa Del Rock.
The first London album of original material in 30 years… how does it hold up? Followers of the band are sure to be asking themselves the very same thing. With musicians including the likes of Chuck Wright, Alan Krigger, Mike Varney, and Eric Ragno, there's certainly no shortage of talent assembled for the new release, which has been literally years in the making.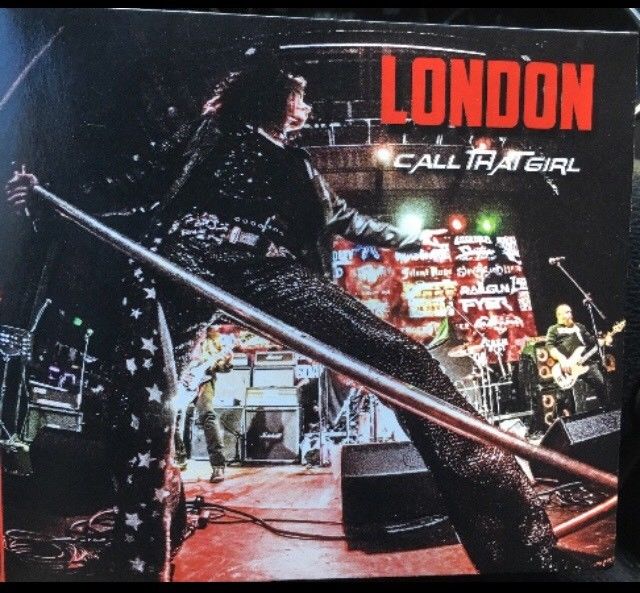 Rest assured, the new album is damn good. One of the most distinctive characteristics of London has always been Nadir D'Priest's deep and brooding voice, quite different from other bands of their era. Combined with an assortment of talented musicians, D'Priest and company have given listeners a diverse and entertaining selection of tracks.
It's ironic the London album released the longest amount of time since the end of the 1980s may very well be the most "80s-sounding" thing they've ever recorded. The opening tracks have a fantastic AOR-style sound to them which do a superb job taking the listener back in time. But the record quickly evolves into heavier and more diverse pieces. "Metal Nations," for example, is the kind of pro-heavy metal anthem Manowar would've put out back in the day. From more AOR-style cuts to gritty, bluesy numbers, it's a surprisingly powerful assortment of tracks!
It's been a long damn time since we got a proper studio album from the boys in London, and Nadir D'Priest and company don't disappoint! If you're a fan of the band, you'll be pleased to know they're back in fine form. Strongly recommended!