Mike Shinoda
House of Blues, Las Vegas
October 30, 2018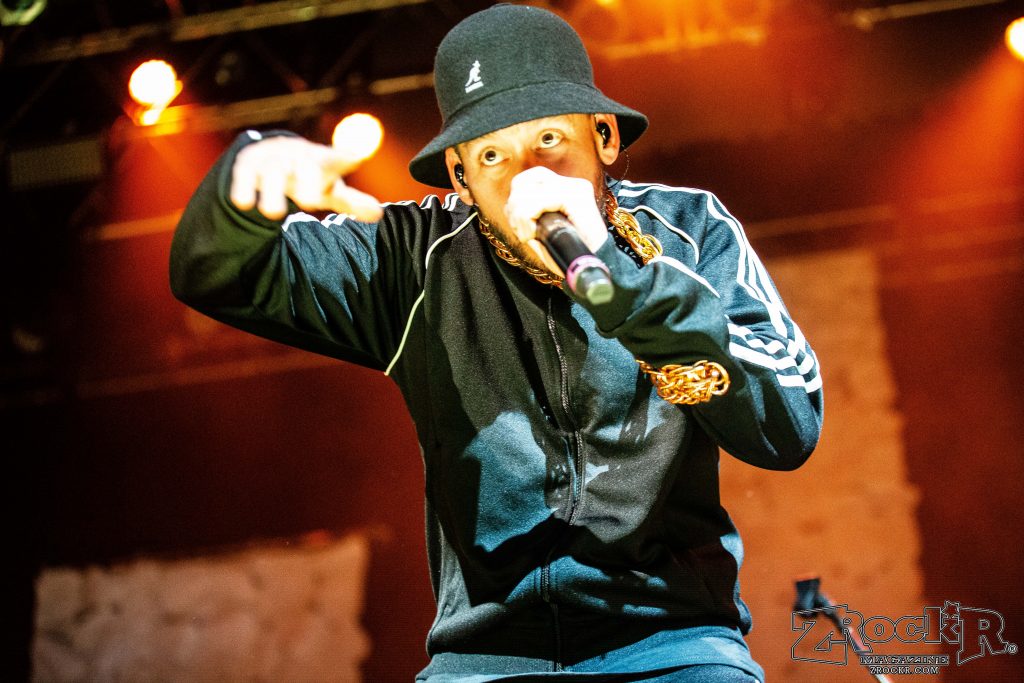 It was an interesting time to be a young teen in the early 2000's. I couldn't exactly tell you when I first heard Linkin Park's debut, but I could definitely tell you after I heard I had found myself feeling very connected to the lyrical content and angst portrayed. Being a young teen who struggled with a number of depression episodes and a couple not so pleasant life events that never seemed to fade away, Linkin Park was a gateway to a specific type of music discovery for me on a personal level. They were pretty much the only "NU-METAL" band that I found interest in.
On a social level with my friends, we had favorites… Many of my friends really loved Chester. And I did too, I loved his screaming, and the special tones in his voice. Something drew me more towards Mike Shinoda, though. It could be his blending of hip hop into the hard rock, or because I really just thought he was cute when I was young. Either way, to photograph and cover someone who helped pave a special way in my own journey, I was excited. If you had told me I'd be here when I was 13 in 2002, I'd have rolled my eyes at you.
Intro
The set begins with Mike and two other band mates on stage dressed up like the 80's style RUN-DMC. "It's Tricky" started playing, and you just see Mike's face light up in excitement. This was a pre-Halloween show, and in apparent Linkin Park tradition, some sort of dress up was to be expected. It was a great way to kick off the night. I had never seen Linkin Park live, so I have no previous experience to even draw from, but there's just a special light in Mike's eyes when he's on stage. He truly is a special kind of artist.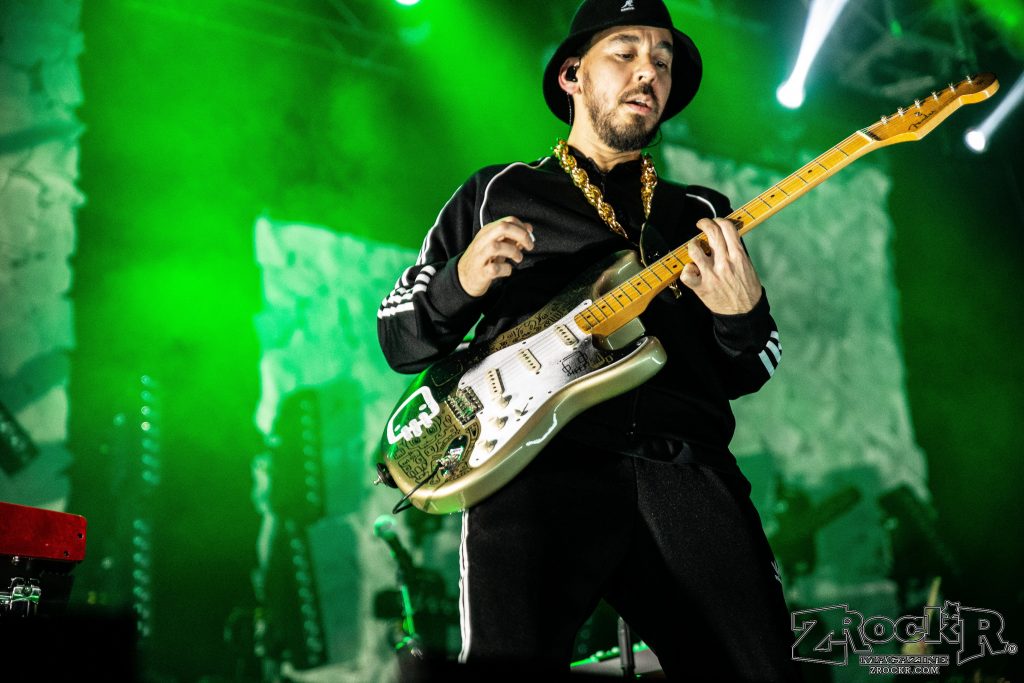 Throughout the rest of the set we end up with bits and pieces of Fort Minor and Shinoda's solo albums. Though I haven't kept up, it was wonderful to see the crowd so incredibly engaged in his performance, singing every song, smiles all around. It was around the middle of his set where he did the honorary Chester remembrance. He played and sang out his parts on "In the End", and the crowd sung Chester's parts. – I cried. I put everything down, and I had tears in my eyes, as did the friend I was with, and notably other fans in the surrounding area of the House of Blues bar area.
Off to the side of the stage there was a young girl.. I don't recall her name. But Mike asked her what song she wanted to hear. "Heavy" was her answer. It was sweet to see such a young fan able to express that and have Mike be so responsive.
Surprise!
And then there are surprises! Mike brought the Linkin Park bass player, Phoenix on stage! HOW FREAKING AWESOME! As soon as this happened, almost immediately I thought to myself, "Well, this is the closest I've ever been to LP, and I'm not disappointed at all… " They played "Papercut." I about lost my shit. In a good way. I still know every single lyric from Hybrid Theory.
Encore
And fol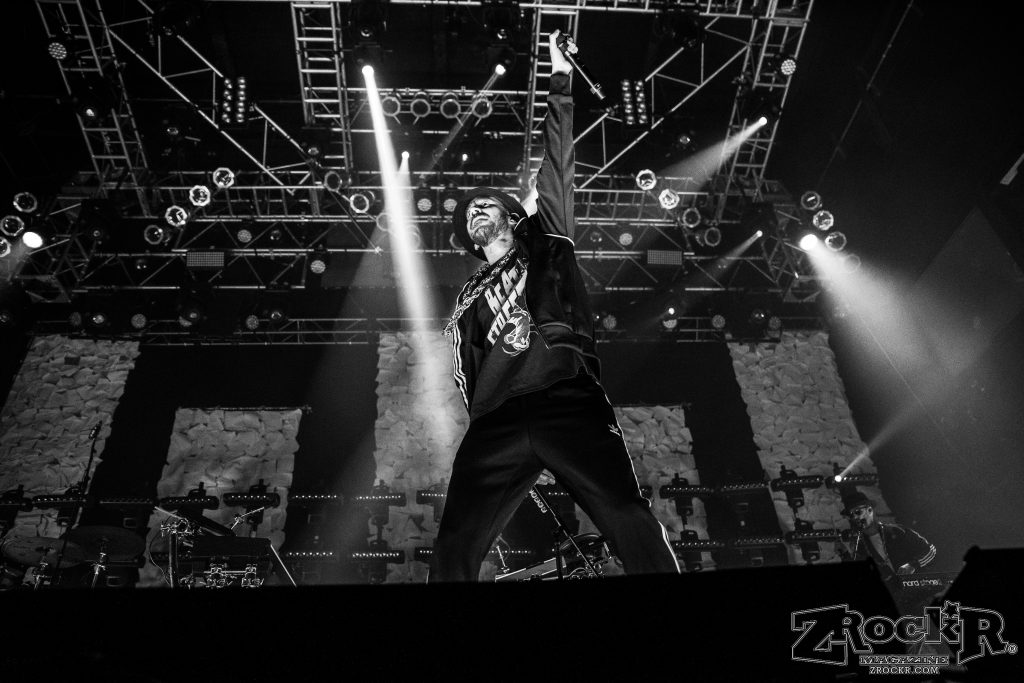 lows the Encore…. Five total songs that left an already satisfied crowd, even more satisfied. If that's possible. "Iridescent", "Make It Up As I Go", "Castle of Glass", a mix of "Good Goodbye" / "Bleed it Out", and wrapping up with "Running From My Shadow". It's mention worthy that the very final song, we got to see Mike engaging with those front row fans by standing on the barricade and leaning into them. Showing them all the love he's got for them. Going back to an earlier statement, he is a very special artist, and you can just see how genuinely happy he is on that stage making music.
Thank you to the House of Blues, Las Vegas and to Mike Shinoda & CO for coming through and DELIVERING on the show front. It truly was a memorable experience, and I hope to see and cover him again in the future.
PHOTO CREDITS: All photos by Courtney Ware for ZRockR Magazine – ©ZRockR Magazine – ALL RIGHTS RESERVED