In Flames – Fire From The Gods – Thrown Into Exile
Brooklyn Bowl – Las Vegas, NV
October 29th, 2018
Every time that my girlfriend puts on Pantera or just about any thrash metal record from the 80's through to the early 90's she'll say that she was born in the wrong decade. So looking at my own collection of records maybe I was too? And possibly on the wrong continent.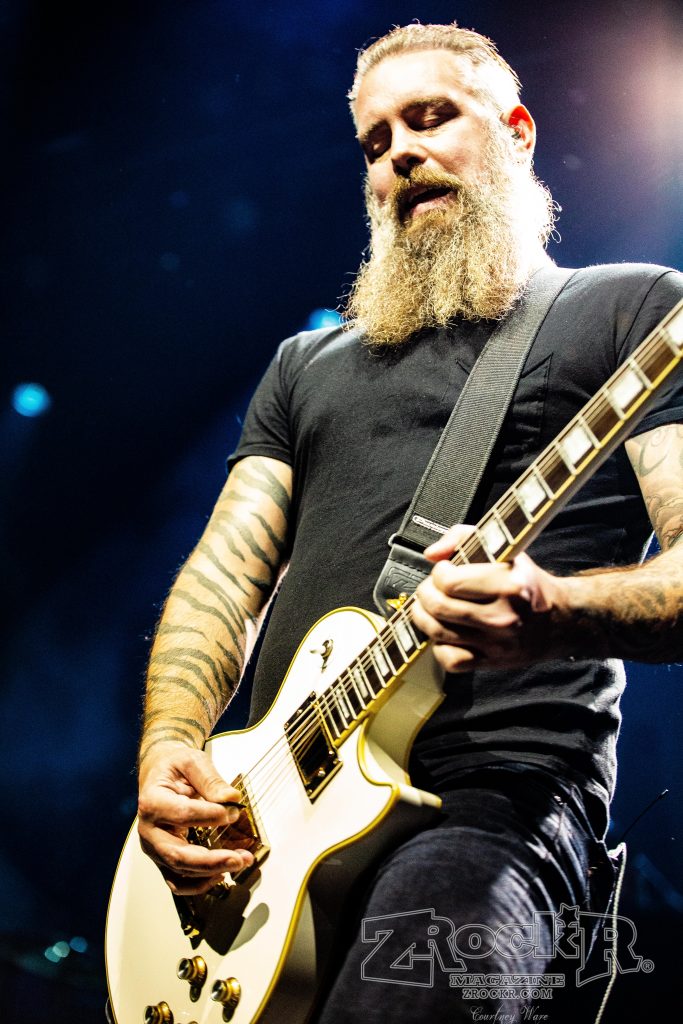 In roughly the same time frame Scandinavia gave birth to some of most important music scenes in metal. Norwegian Black Metal is deserving of a look-in, but in neighboring Sweden you had two distinct styles of Death Metal. The raw punishing sound of Stockholm and the subject of today's history lesson Gothenburg's Melodic Death Metal scene.
Legendary acts such as Soilwork, Dark Tranquillity, At The Gates, and In Flames make up the core sound of the genre. These bands made it standard not to only write sick riffs with brutality in mind but to also hum-able tunes. You'll find little in the way of mercy with the vocals however. Less blood and gore maybe but little mercy.
However things never stay as they are – In Flames in particular. The band saw greater success in changing their sound over time. The first major shift was 2002's Reroute To Remain which features the bands' first two singles "Trigger" and "Cloud Connected", both popular songs with fans. That said the differences in that album and previous Clayman aren't as apparent if you only compare "Only For The Weak" with "Cloud Connected".
In 2008, In Flames' A Sense of Purpose saw a greater leap in popularity and attention. In part by penning even more accessible songs but also being featured in that year's Madden and Guitar Hero releases. Not knocking it, I first heard the band's song "Embody The Invisible" on the Tony Hawk's Underground soundtrack. While A Sense Purpose mostly praise by my memory there were concerns that the band's trend towards a softer sound would continue. It absolutely did but turns out it wasn't the end of the world.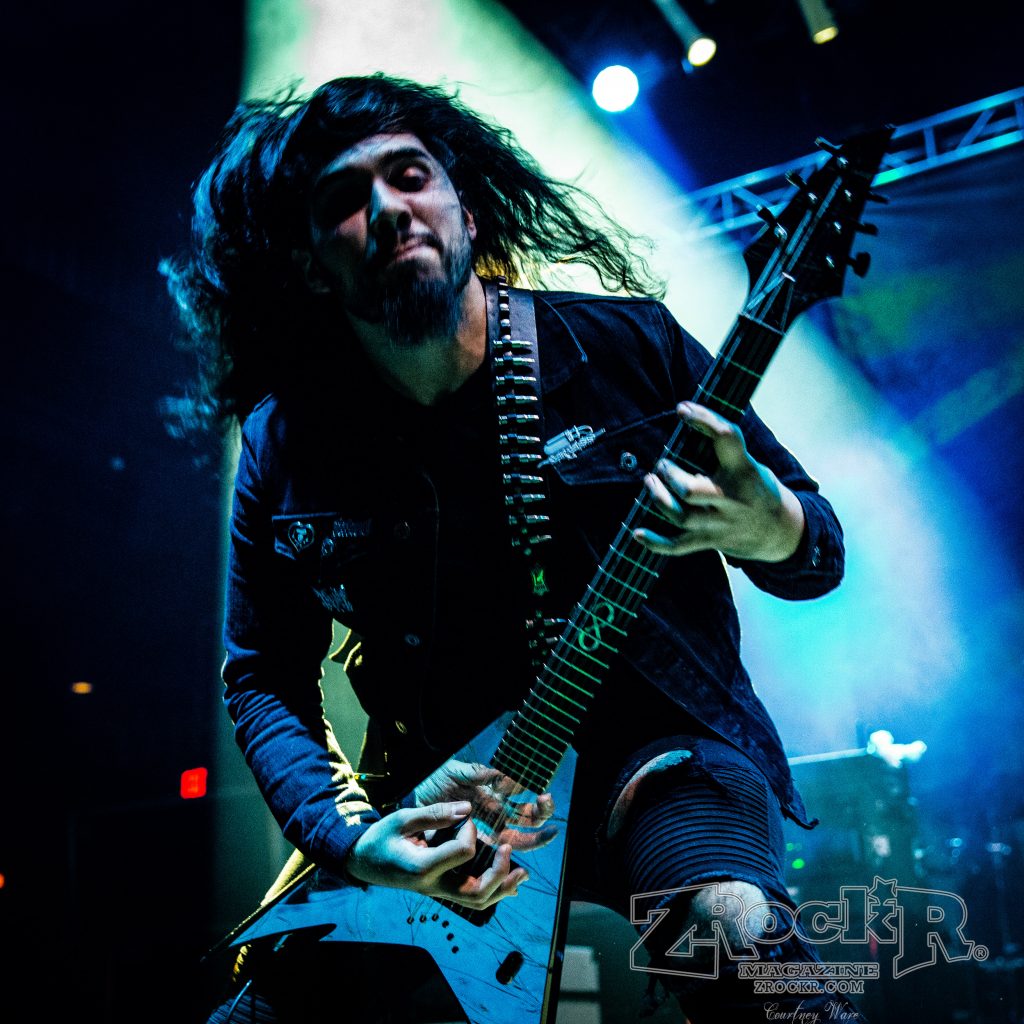 Let's put the history lesson aside for the time being and actually talk about the show!
Thrown Into Exile
In 2013 guitarist Mario Rubio was left with rebuilding his band after supporting their debut E.P. on that year's Mayhem Festival. The following year saw a new lineup and new music. However last year saw the band with another change on vocals as well as the drum throne.
While their music has many of the ingredients for the sort of metal I prefer Thrown Into Exile hasn't converted me into a life-long fan just yet. However I'll be on the lookout for what they're up to next. Hopefully it includes a signature Jackson guitar like the one Mario is playing. For now I'll continue listening to their debut album Safe Inside. Digging it so far.
Fire From The Gods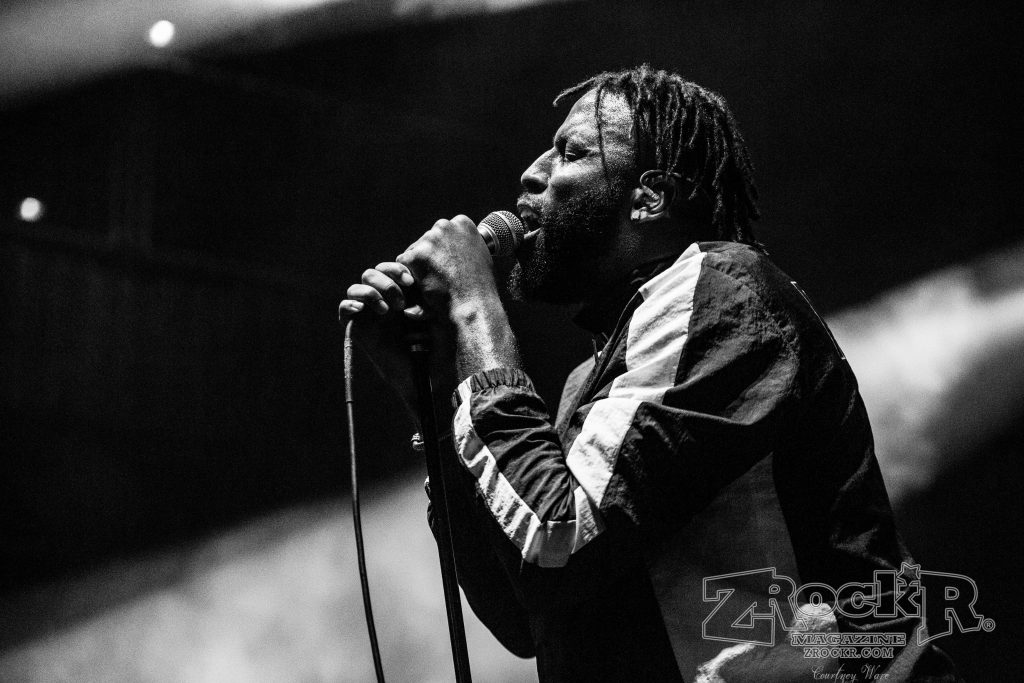 I want hip hop in my metal the same way I want my coffee. Meaning hardly ever. In that sense it's difficult to talk about Fire From The Gods. The Texas band does their thing and they do it well. An energetic and passionate band to be sure but just not what I'd be interested in seeing again. Don't get me wrong; AJ Channer is an excellent singer and screamer and if metal with a side of hip hop and reggae is something you'd be interested then this band is definitely for you. Have at it.
In Flames
The first opportunity I had to see In Flames was three days before my 15th birthday  at the House Of Blues with Trivium, DevilDriver, and Zao in support. Unfortunately my friend Brandon and I were young teenagers and our ride wasn't going to come get us after In Flames played their set. Their 2006 album Come Clarity came out a week and a half later. I walked from school to Tower Records, listened to it on my way back, then dragged Brandon off to search for a stereo.
I did actually see them the next time they came through on the Sounds Of The Underground tour. Where each band played thirty minute sets. Shit!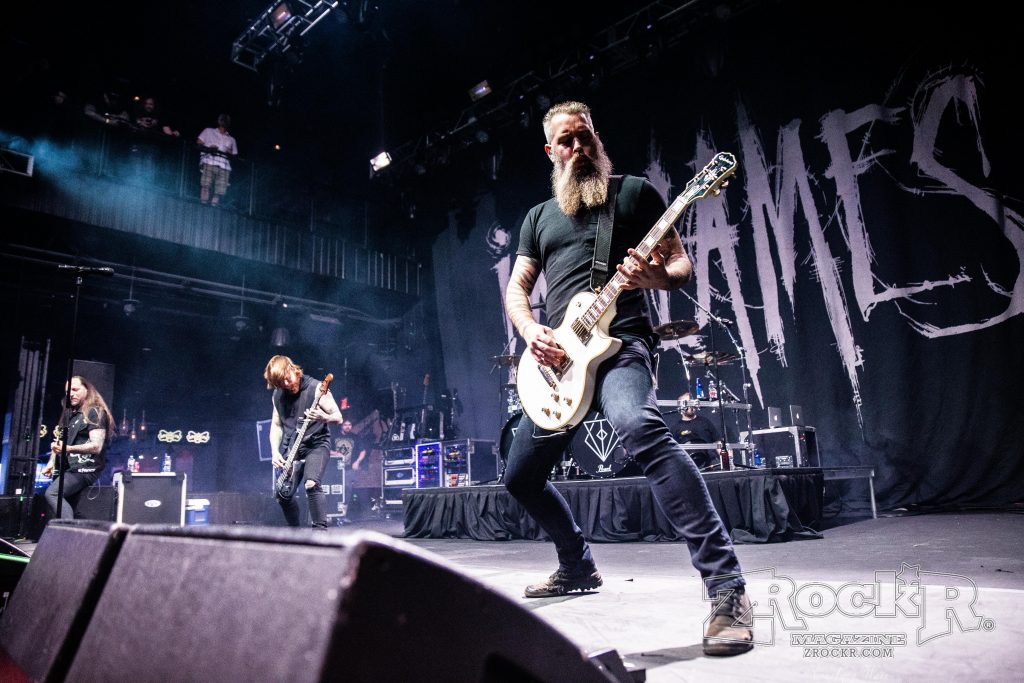 So finally seeing In Flames do a full set definitely felt good. Especially when I recognize songs from when I was a teenager. It's not the line-up I remember, not quite the sound I remember but it was In Flames. A legendary band that had a huge impact on me musically. I have to say though that the teen in me was let down by Anders phoning in his vocals on "Take This Life", especially since he was so damn good the rest of the show.
Courtney and I missed out on Dark Tranquillity when they came through town, but my Gothenburg fix came through here. Here's hoping At The Gates comes to Vegas soon!
PHOTO CREDITS: All photos by Courtney Ware for ZRockR Magazine – ©ZRockR Magazine – ALL RIGHTS RESERVED