On October 21st, 2018 Simple Minds made their FIRST appearance in Vegas with their Walk Between Worlds Tour. The crowd was full of people of all ages. To my surprise a lot of people had traveled to see the band. The gentleman to my left had come from Texas and the gentleman to my right had traveled all the way from London. Simple Minds has a dedicated fan base with a couple seeing them for the sixth time on this tour alone.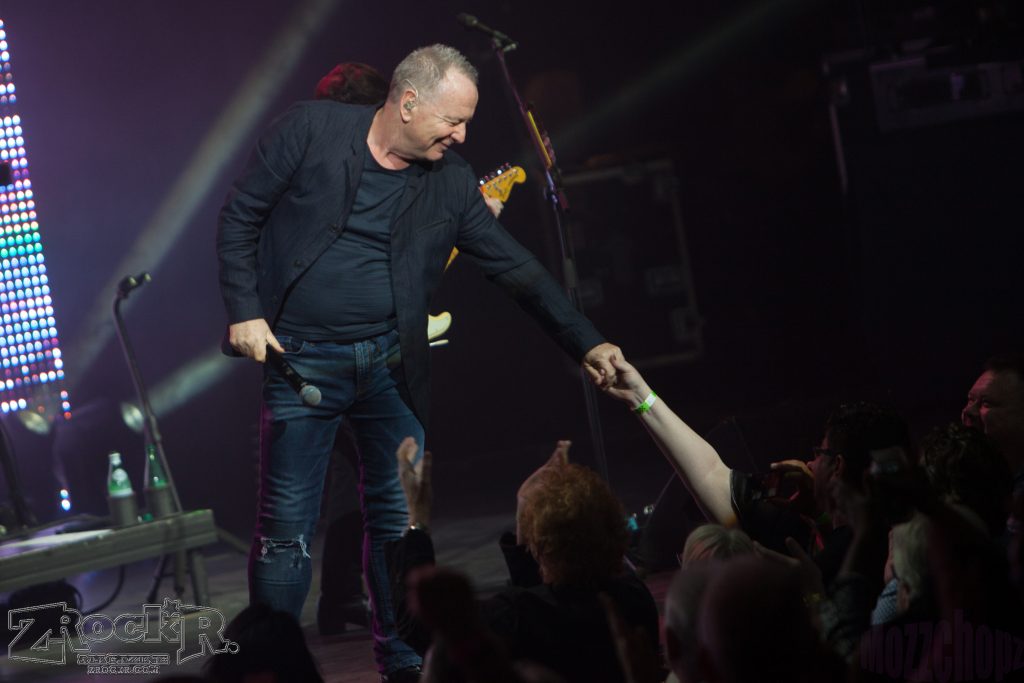 The band came on and kicked off the show with "The Signal and the Noise" from their latest album Walk Between Worlds. Immediately, I was impressed, it was clear that this tour was carefully thought out. It was visually stunning and the music was fantastic. After playing their first song, lead singer Jim Kerr announced that this would be a two-part show since they had not toured North America in a long time.
It also took me back when I saw how personable this band is. Jim Kerr kept asking "Are you guys alright?". He would talk to people in the audience like they were old friends. It created a fantastic environment which led to the people sitting next to me making conversation and this spilled over into them being my concert buddies.
Obviously, I am younger. I was born in '89 and these guys have been around for forty years. I didn't feel so out of place with my seat neighbors asking me what I thought about the music.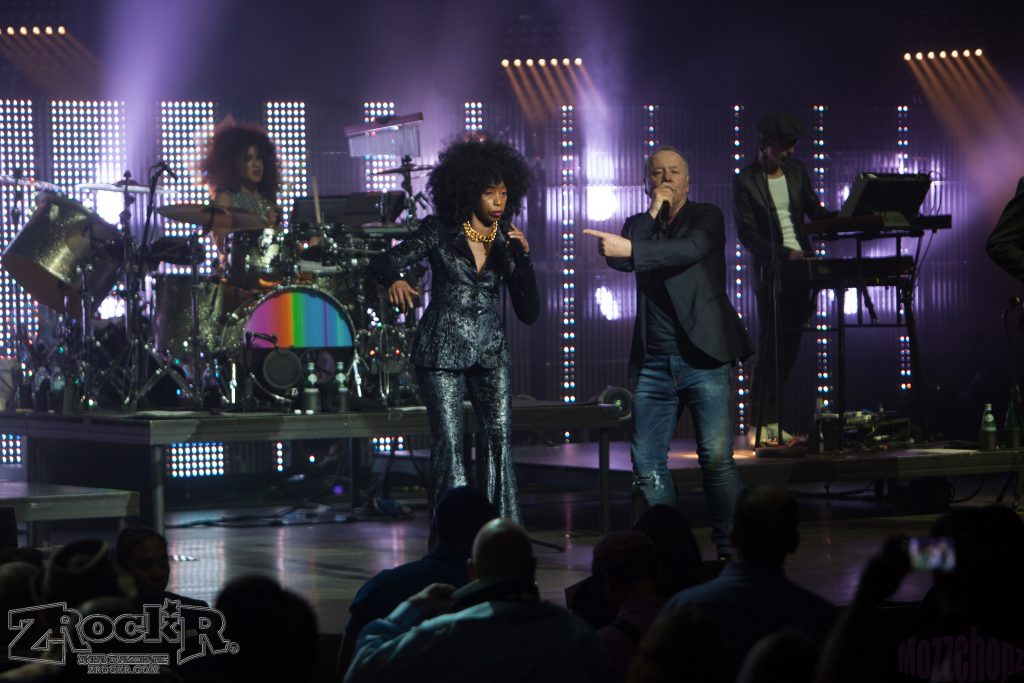 There are a few songs that really stand out like "Up on The Catwalk" and "Sense of Discovery", which happens to be drummer Cherisse Osei's favorite song from their new album. There is a lot to be said about this band. Jim Kerr, Charlie Burchill, Ged Grimes, Sarah Brown, and Gordy Goudie can play a show with the best of them, but the real stand out is drummer Cherisse Osei. She is electric! You can tell she loves the music. I have never seen a performer radiate their love for the music the way Cherisse does.
I was always on the edge of my seat. There was so much energy. All of the songs, new and old, blended seamlessly. Sarah Brown and Jim Kerr did a soulful and sexy rendition of Ewan MacColl's "Dirty Old Town" that led us into a 15 minute intermission. When I heard about this intermission I really didn't know how I felt about it. I knew that I appreciated them doing a twenty-three song set. I didn't know if people would leave. If people would lose that energy. However, it really seemed to work for everyone.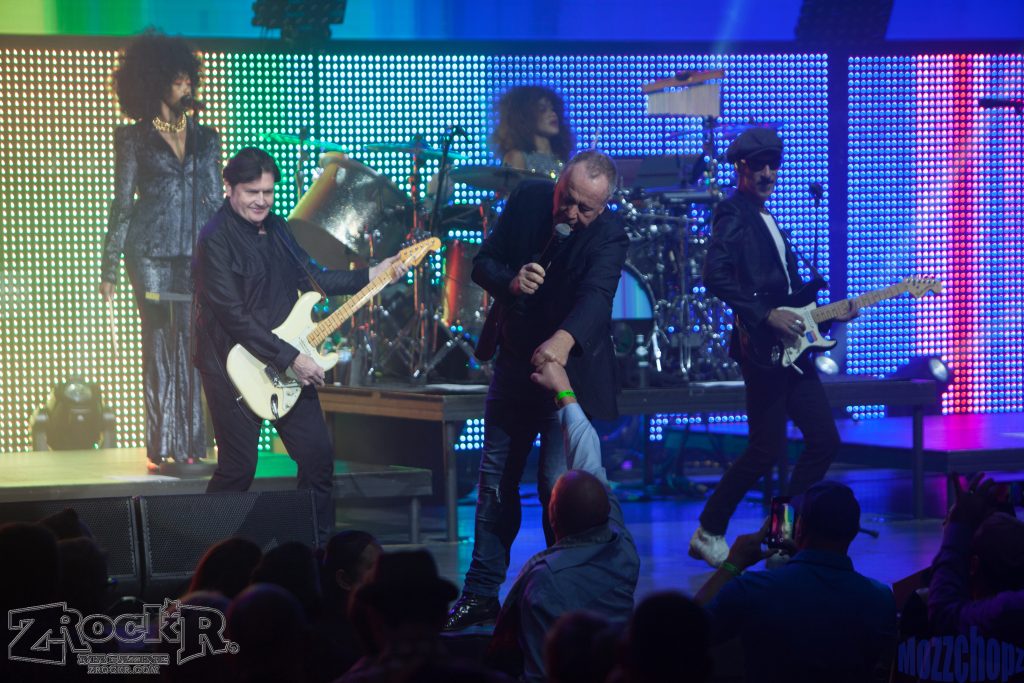 The band came back on the stage with "Theme For Great Cities" and went straight into "She's a River" this immediately got the crowd back on their feet. Simple Minds is anything but what their name implies. This set list and this tour was methodically planned out to entertain.
Jim Kerr stepped off the stage and it went dark. The stage was back lit so you could only see the silhouettes of everyone else. They went into an instrumental and led into "Dolphins". This was the highlight of the show for me. It was so beautiful and passionate. It was after this interlude that they played their most famous song "Don't You Forget About Me". Every single person stood up. The crowd echoed the "la la la la la laaaa's". I won't lie….this lasted a while but, it was amazing. At this point I had forgotten that this was the only song I knew all the words to.
This was a show I worth seeing. The Walk Between Worlds Tour carries through November so if you get a chance check them out. You will NOT regret it.
PHOTO CREDIT: All photos by Vincent Young for ZRockR Magazine – ©ZRockR Entertainment, LLC – ALL RIGHTS RESERVED