Las Vegas' very own Wicked Garden are preparing for their album release, Post Dystopian Leisure Music, in February 2019. I had the pleasure of listening to a sample of what's to come.
Dominick Muzio (Lead Vocals/Guitar), Shawn Trojahn (lead guitars), Troy Spriggs (Bass/Vocals), and Jason Dardano (Drums/Percussion) have formulated Wicked Garden. This band is completely their own yet, you could imagine them seamlessly fitting in with the likes of Pearl Jam and Bush.
"Already Gone" is the lead single off of Dystopian Leisure Music. With opening guitar riff and the heavy drums add in Dominick's passionate vocals it's no wonder Wicked Garden has created some buzz overseas. "Already Gone" has been #1 on Australia's Valley FM.
"I-15 South" is moody duet with Dominick and Todd Kerns. The opening guitar is sweet and inviting with the rhythmic drums. It's a song that is dedicated to Las Vegas itself. "The desert is the Devil and I'm here to play it's game". If you've ever lived here you can resonate with this song. This song has an old school vibe while staying true to it's alternative core. I can easily envision myself driving in my car while blasting this song.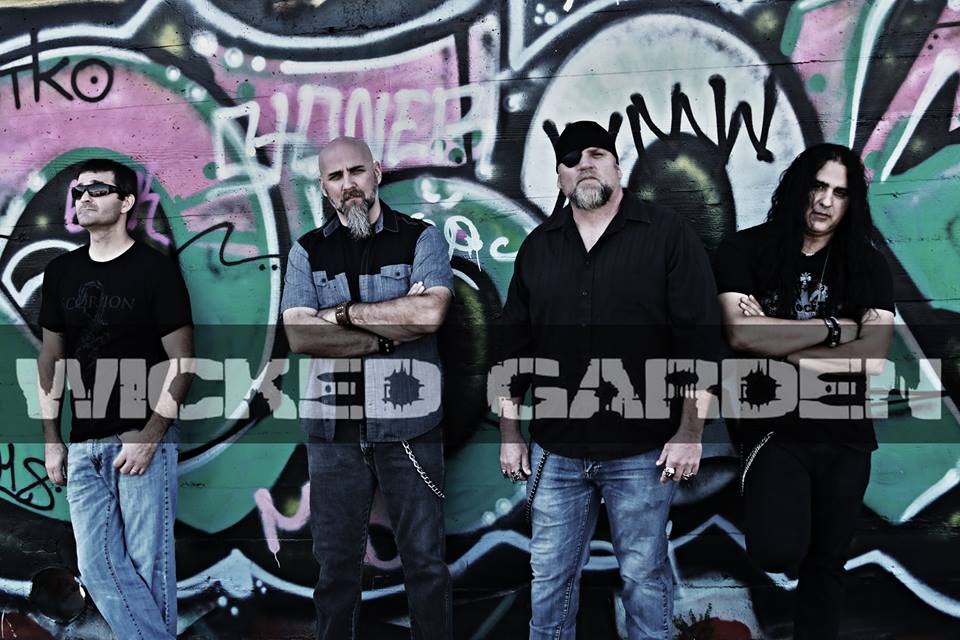 The final sampling is "Hey Bitch". It doesn't take much guessing to see what this song is about. I think we have all felt this was about an ex lover. This song is a bit more reminiscent of an 80's rock band. Which is freaking fantastic.
Every song on this album is going to resonate with someone. Every song is unique and different all while sounding incredibly true to Wicked Garden as a band. Not every song is going to sound the same. There is going to be something for everyone. You won't want to miss out on this release.
Post Dystopian Leisure Music is set for release in February 2019.
You can download the Already Gone EP  now on iTunes and Amazon, or stream it on Spotify!
PHOTO CREDIT:  Photo of Wicked Garden by Stephy Hayward/ Live Wire Photo  – All photos ©Wicked Garden – Used with Permission All Rights Reserved