3Oh!3 – 10 Years of "Want"
House of Blues, Las Vegas
November 8, 2018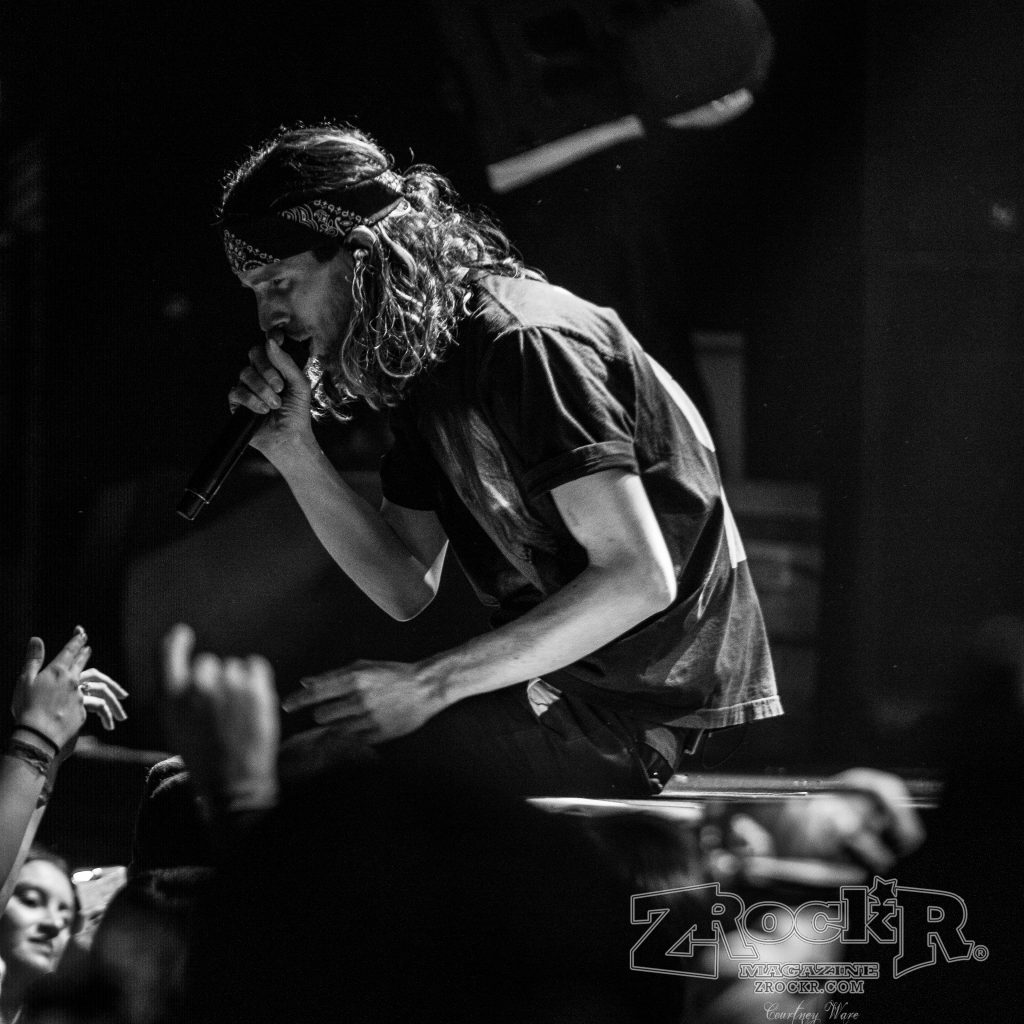 I have always been interested in "Emo Nite". It's something that seems to pop up from time to time at different venues. I had been interested in this particular event because 3OH!3 was going to headline. If you've been to Warped Tour then you have probably seen them live. So yeah, I had seen them live but I was way far away and I could barely hear them.
House of Blues is an intimate venue. This immediately peaked my interest. As we waited in line to get in I felt like I was sucked back into my High School years. Perfectly side swept "emo hair", super tight ripped jeans, and piercings. Upon walking into the House of Blues, we were presented with plastic red cups. Balloons were hovering over tables and chairs. The stage? A couch with two stuffed wolves (I'm hoping they were not real).
They opened with some classic "Emo" music. "Misery Business", "Sugar We're Going Down", and "I Write Sins Not Tragedies". The crowd was singing along and it wasn't until they played Motion City Soundtrack that they quieted down. I looked at Courtney and immediately felt old, but we sang along anyways.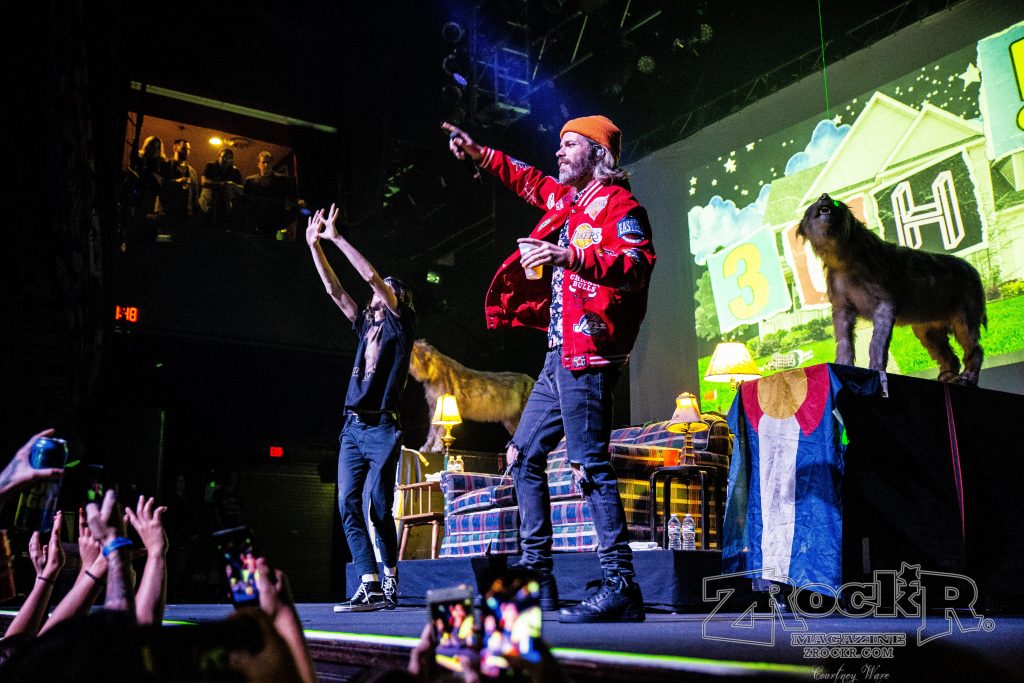 Lil Aaron did a set with a few of his songs from his album ROCK$TAR FAMOU$. He invited people up on the stage to dance and hang out on the couch. This made for a very very curious display of dancing and other things. I mean this was an "Emo Nite"/ dance party. The atmosphere was definitely that… one huge party.
WANT
3Oh!3 played their entire Want album. The duo is celebrating ten years since the album was released. I had mentioned before that I had seen them live at Warped Tour, but I don't think I had ever actually seen them. Kind of shocking to see two super tall white boys bursting on the stage with such energy.
At this point I feel it's necessary to bring up one of my favorite things about the show. Remember those wolves I talked about? Well, they had lasers for eyes. All of this ridiculousness was so perfect for this performance.
After the show, I listened to Want from front to back and I have to say I think this is one group that performs better live."CHOKECHAIN" and "STARSTRUKK" really stood out. If the goal was to make everyone dance, they achieved that and even I couldn't resist. They were extremely fun to watch. They have insane energy and they connect with their fans on another level.
To catch 3Oh!3 on tour check out 3oh3music.com and be sure to listen to Want to celebrate it's 10th ANNIVERSARY!
Gallery:
PHOTO CREDITS: All photos by Courtney Ware for ZRockR Magazine – ©ZRockR Magazine – ALL RIGHTS RESERVED