Bayside
Fremont Country Club
January 19, 2019
Happy Ney Year Everyone! This is my first article of 2019. I can't imagine a better way to kick it off!
Satuday January, 19th 2019 Bayside brought their acoustic tour to Backstage Bar and Billiards. I had seen Bayside in 2018 when they opened for New Found Glory. I was very excited to see them do an acoustic set in an intimate setting.
Sal Giordano of Las Vegas local band No Red Alice opened the show with an acoustic set of his own. Sal included a fantastic cover of Jawbreaker's "Boxcar" in his set. Keep an eye out for this local band. They have been opening up for bands like Lucero and most recently The Ataris. You can check them out at http://noredalice.bandcamp.com/.
They opened up the bigger room after Sal's set for the second opening act, Kayleigh Goldsworthy, who stunned the crowd. This tiny and beautiful woman has a voice that makes you say to yourself "where did that come from?". I found myself wondering how I didn't know about her. She was an excellent addition to the Bayside Acoustic tour and I left the show a Kayleigh Goldsworthy fan. This woman is one to watch . Check her out on Spotify or at www.kayleighgoldsworthy.com.
This brings us to Bayside! I don't even know how to explain it. I'll be the first to say that I don't know all the words to their songs. I have some favorites however, I love to see them live. Anthony Raneri has a voice like no one else. I remember seeing Bayside open for New Found Glory and watching them play "Sick Sick Sick" the veins in Anthony's neck were bulging and spit was flying as he sang. To me, it was a beautiful sight to see someone sing with that much passion.
Bayside
For this acoustic set they opened with "Moceanu" which was delicious opener followed by "Devotion and Desire". "Devotion and Desire" really got the crowd going and singing along "you're not ready, you're not ready".
The juxtaposition between this show and when they played The Sick Tour was incredible. Usually when a band plays an acoustic set the songs sound the same. The same passion was there except the songs were not just acoustic versions. It seems they were adjusted to fit the acoustic idealization they had for their acoustic album. This is apparent when they played "Sick Sick Sick" and "Duality". Same songs, totally different vibe and feel.
I cannot express how much I appreciate Bayside as a band. They are fantastic live. They are genius when it comes to changing up their songs without losing the song's integrity. This is why I will always see Bayside when they come to Vegas.
A Proposal…
Finally, the sweetest and final moments, "Landing Feet First" ended the set. I absolutely love this song. I have loved it since the very first time I heard it in the back seat of my ex boyfriend's car. No, it wasn't like that, he was in the passenger seat while his friend drove and I was in the backseat alone. I ditched the dude and kept Bayside.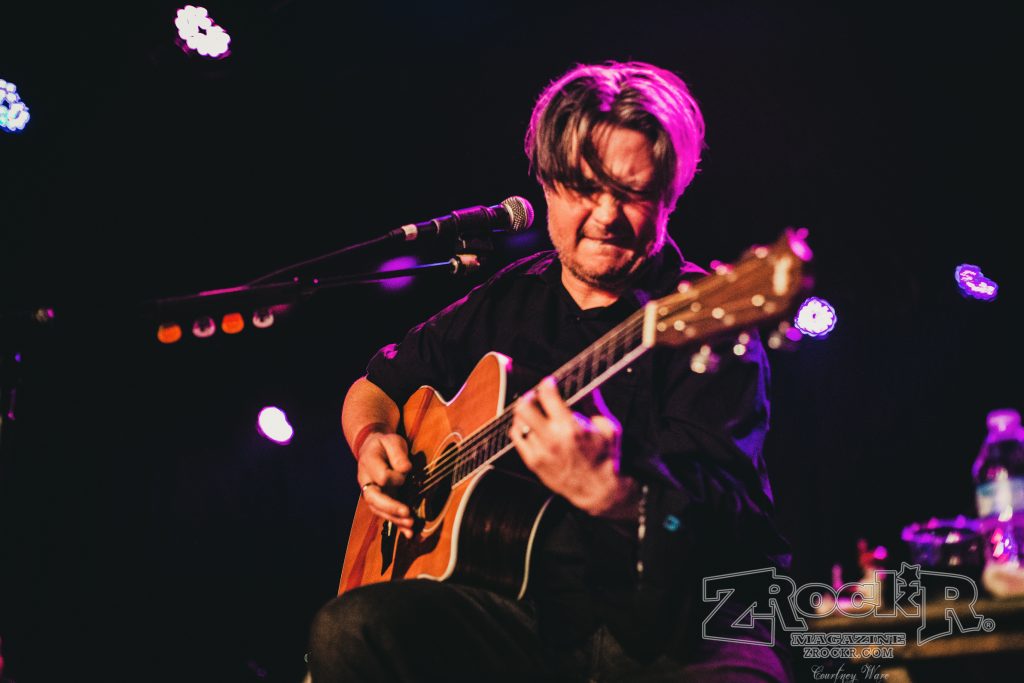 When the song started a fan proposed to his girlfriend (now fiance' she said yes!). Anthony stopped and said "Was that a proposal?!?". He then invited them up to dance to the rest of the song. I am a sap for love. This was the perfect ending to a wonderful night.
Bayside is currently touring and you can get more information at BaysideBayside.com and you can also purchase their Acoustic Volume 2 on their website and stream it on Spotify.
PHOTO CREDITS: All photos by Courtney Ware for ZRockR Magazine – ©ZRockR Magazine – ALL RIGHTS RESERVED