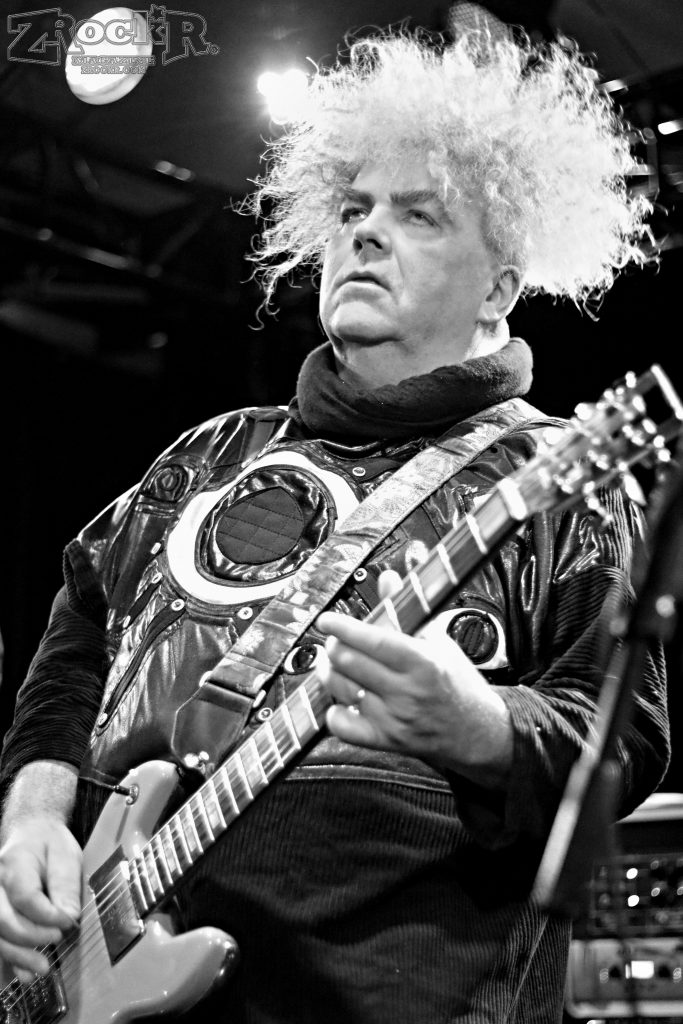 Grunge pioneers The Melvins landed at Las Vegas's newest live music venue, Club 172 inside the Rio last week.
172 is unlike any other Vegas night spot, featuring not only a state of the art sound and light system, but also a menu featuring sushi and Asian fusion fare. No chicken fingers here! Talent buyer Patrick Pulsar Trout has loaded the stage with local, regional and national acts in the first 2 months of the club being open, and he dared to take a band so grungy they have two bass players and put them on the stage.
The result was gratifying.
 The Melvins, featuring original members Buzz Osborne on lead vocals and guitar and Dale Crover (who had a short stint as Nirvana's drummer pre-Dave Grohl) are wall to wall noise and avant-garde story telling.
Opening with "The Kicking Machine" from 2008's Nude with Boots, the band is a sonic blast. With thunderous low end courtesy of bassists Steven Shane McDonald, formerly of Redd Cross, and Jeff Pinkus, originally of Butthole Surfers, and Crover's tight, hard-hitting drumming, the band lays a solid foundation for Osborne's mid-range heavy guitar tone and vocals. Leading directly into "Anaconda" from 1991's Bullhead, the band didn't give the packed house any time to catch their breath.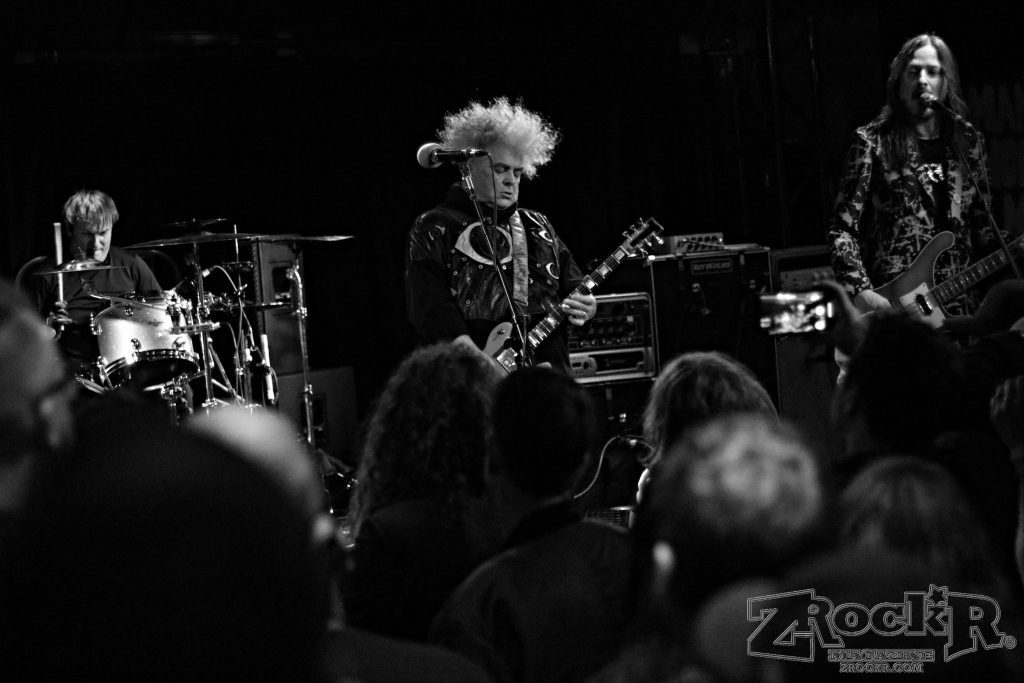 Buzz stalks the stage looking like a mad scientist, with his trade mark frizzy hair now pure white. The band gave credence to their roots by playing some covers of Green River ("Leech"), Malfunkshun ("With Yo' Heart, Not Yo' Hands"), and even threw in some Rollings Stones and James Gang for good measure.
While the Melvin's may not have had the sales nor chart success of other Washington/Seattle based bands- their influence is everywhere. One listen to "Honey Bucket" or "Revolve" and it's pretty easy to see how a young Kurt Cobain came to find his voice.
As godfathers of the Alternative rock scene, they have been going for over 30 years now, putting out at least one record a year and touring non-stop. Watching the crowd, which had just as many 20 somethings as it did 50 year olds, they have garnered respect that is usually reserved for bands selling out arenas. Even their merch booth was almost sold out by the time they tore in to "Evil New War God". With no signs of stopping, and are worth going to see at any venue.
As for Club 172, the club is a great alternative to the dive bar seen, and with menu, it makes for an all around great night out in Vegas.  
PHOTO CREDIT: All photos ©Stephy Hayward – ZRockR Magazine