William Ryan Key – Virtue
Released November 30, 2018
Back in November 2018, William Ryan Key released an album named, "Virtue." If Will's name doesn't ring a bell, (Shame on you! Just kidding. Ha.) think back to the early 2000's and that wave of pop punk that seemed to have taken over about half of the younger generation of teens. Although they got their start in the late 90's, If I had to make a proper judgement of music timelines, Key's band YELLOWCARD definitely fit into an evolutionary second wave of pop punk. I'm only saying second wave because a few years prior to them, bands like Blink 182, and Green Day dominated in this sort of upbeat punky rock music that couldn't really be named as regular rock music.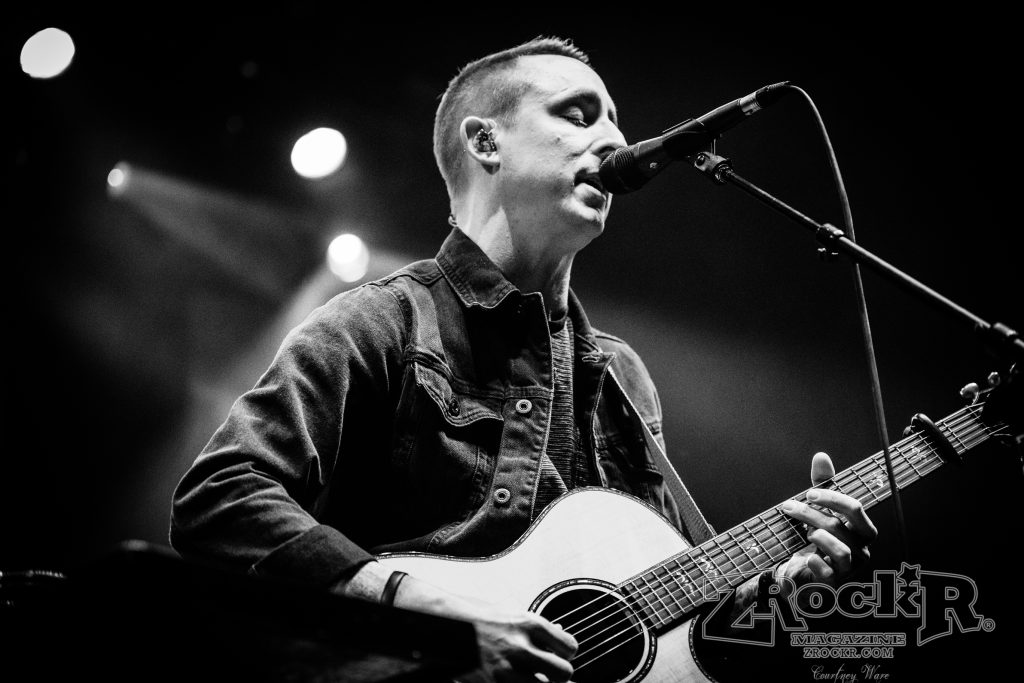 Yellowcard is one of those fond memory bands for me personally. I'm  sure I had mentioned last year in my New Found Glory review that I had not seen William Ryan Key perform since 2005. (I was 15 years old!) In the years since that evening on the UNLV intramural field, I watched them and their success. They had easy to listen to, relatable songs about love and life and generally being young. I was very and still am very much glad to say that was my first rock show. I was equally thrilled to be able to see and photograph Key perform as the first act on the NFG bill.
Fast forward to 2018, this is Key's second EP following the end of his Yellowcard days. I'm sure he had performed some of this stuff when I had seen him last summer. I dug the live set, (always a sucker for acoustic driven music!)
Virtue
Going into the album we hear a very calming instrumental intro song. "The Same Destination" sets the tone just right for the rest of the album. Going into "Mortar and Stone" you really get a vibe of the overall acoustics for this album.
"I bend, I break, recover."
This is a lyric that literally anyone can relate to, and I love that. "The Bowery" could tell a story of shortcomings and maybe feeling not quite good enough. Another lyrical masterpiece that just about anyone could find themselves relating to and getting lost in the song itself.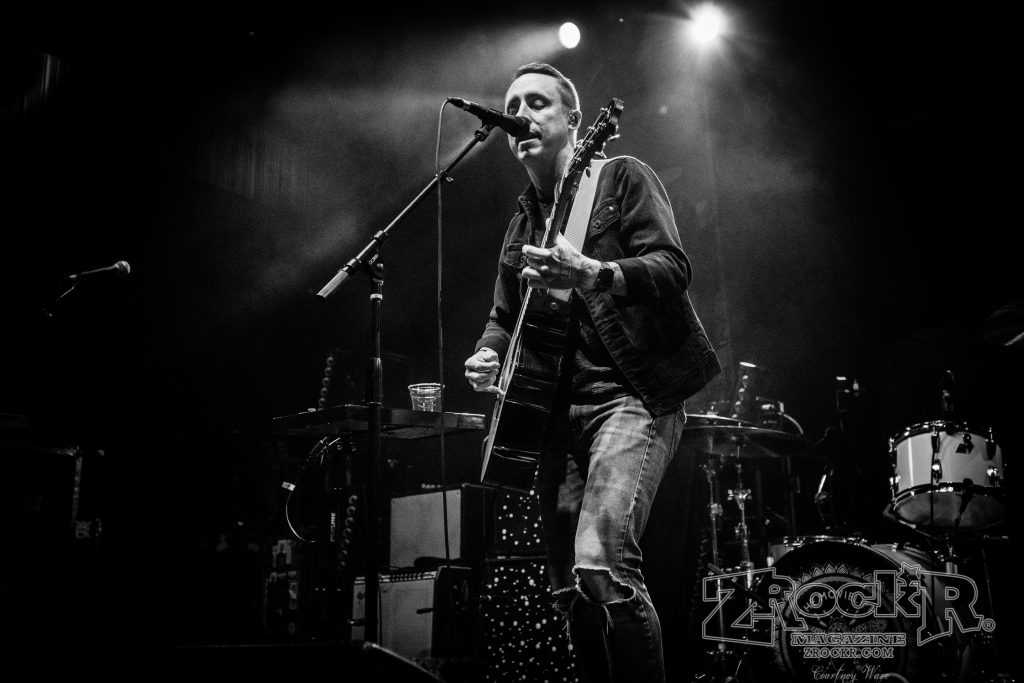 Halfway through the EP we get to the track named the same as the EP.
"Virtue" builds and adds a bit more with very dramatic and pleasing drumming on top of the prominent acoustic guitars. If I had to pick a favorite song from this EP, this one would be it.
"I could wait on an answered prayer if I believed there was someone there, but you don't need any light divine, you shed your skin and leave it behind."
Lyrics like this are why I love pop punk so much in the first place. It sits well with my naturally open heart. The pace stays steady with "Downtown (Up North), but slows back down for the closing track, "No More, No Less." Personally I'm not too into auto tune or whatever vocal effects are put on this track. However, I'm still heavily consumed by the lyrical content of this song itself. (What can I say? I'm a sap at heart and I have no shame in saying that… haha!)
Rainy Day Album
Overall, this album is a perfect, "lay on the floor on a rainy day with your headphones in and forget the world" kind of record. As I sit here and journey back to Yellowcard's "Ocean Avenue" album I am reminded that William Ryan Key is still a lyrical mastermind. He pulls together wonderful sounding music that is so relatable that you'd think he was hanging out in your mind reassuring you it's normal and okay to feel the way you feel. If you are a fan of Yellowcard, or even acts such as Something Corporate, City and Colour, The Early November, etc, you'll dig this EP and other music by William Ryan Key. As a fan I'm looking forward to Key's future. I would love the opportunity to see him again at future shows if he makes his way back to the glitz and glam that is Las Vegas.
For all things William Ryan Key related, please go to https://www.williamryankey.com/
Until next time!
Live photos by Courtney Ware for ZrockR Magazine