Forget BABYMETAL. Crystal Lake is the Japanese metal band that you need to know of. These guys make American hardcore look like your Grandpa's doo-wop record.
Coming out on February 15, Helix begins with a robotic spoken into, and immediately dives into "Aeon", which is kind of how I imagine being in the middle when a Wall of Death reaches the apex happens would be like. The song sets up the rest of the record beautifully. Thunderous, double pedal bass drum, is the first thing that stands out to me. Accompanied by screaming, angsty vocals and heavy guitars, "Aeon" also serves as the band's first single, which is a smart choice.
"Agony" again hits us with drums that sound like a round of guns going off. The guitar line in this song is melodic, and is almost video game-esque. The gang vocal really makes this song as it decrescendos towards the end, almost like a metal lullaby.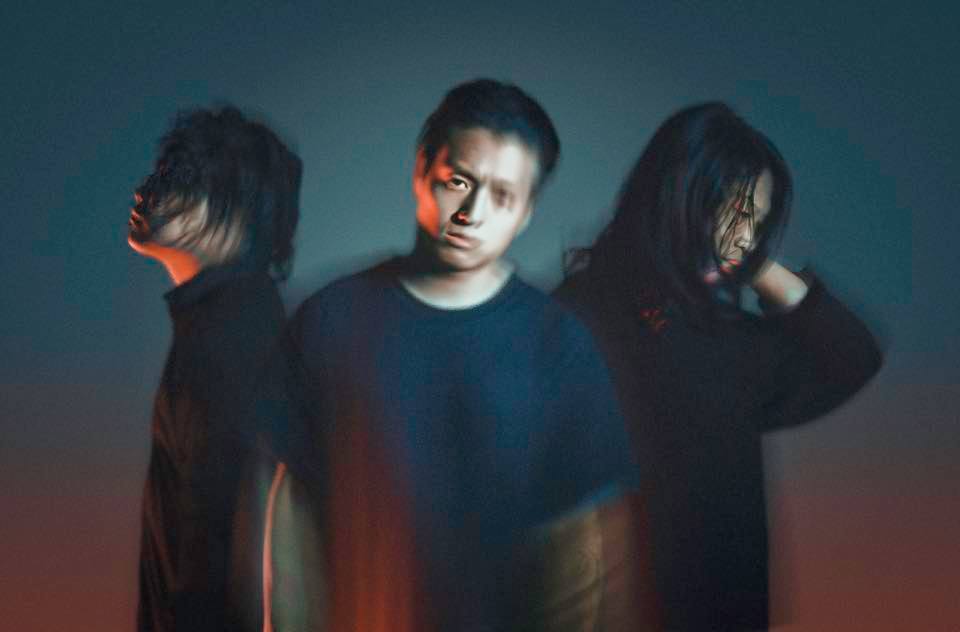 "+81" Picks it right back up blending the band's hardcore sound with a bit of rap mixed in. As the song progresses, it takes on a slight Linkin Park feel, which I really dug.
Crystal Lake seems to be able to stay true to their own sound while blending other influences in quite well. A lot of bands now-a-days seem to play it safe. I really enjoy the fact that these guys obviously let all of their influences bleed into the songs that they make.
"Devilcry" starts out softly, consisting of clean guitar and spoken word. Even when the screaming vocal comes in and the instruments pick up, it is still one of the calmer songs on Helix.
Rounding out the album is "Sanctuary", which reminds me of Atreyu (when Atreyu was good).
This is the song that without a doubt will get a pit to open up. Hell, any song on this record would probably get a mosh pit going.
When talking about the album with vocalist, Ryo, we got a bit of an idea of why the album is so damn heavy! See our interview below:
ZR: What inspired you guys to make such heavy music? Who are you influences?
Ryo: Shai Hulud, Machine Head and Pantera. We all have been inspired by 90s metal and hardcore.
ZR: How was the European tour with 36 Crazy Fists, Bury Tomorrow, and Cane Hill? How has the crowd's reaction been to the music?
Ryo: It was a huge tour. The reaction was not bad considering we were the opener.
ZR: You're now on tour here in the States with some of the US' biggest hardcore bands. Have you noticed a difference in the crowds or the reception between the US and Europe?
Ryo: It's totally different! The crowd in the states love "experience". It's like shocking, devastating and emotional. On the other hand, the crowd in Europe value traditional forms I think. They like "Metal" bands.
ZR: Do you have a favorite song off of your upcoming record,or a song you are most proud of?
Ryo: Hail To The Fire. It is the heaviest song on this album and has the vibe of 90s Metal that inspired us a lot.
ZR: Is there anything you would do differently on the record or anything that you know you want to do differently when you begin working on the next one?
Ryo: "Just Confusing" was challenging for us. It's different from the other songs on the album. I wanted to describe the dynamics of emotion inside of me. From anger to depression. We could show some diversity.
ZR: What kind of gear did you use on the record,as well as on tour? Are you dedicated to a particular brand of instruments?
Ryo: Peavy amps, ESP Guitars with EverTune and Axe FX.
ZR: Lastly,what's next for Crystal Lake?
Ryo: We're going to Russia and Sweden then doing tour in Japan. Also we'll be playing at a lot of festivals in Europe and going back to the states in Summer.
Tour Information:
And there you have it! Hopefully we'll see Crystal Lake on the West Coast during their Summer tour! Make sure you catch them now on tour with August Burns Red!
Make sure you pick up your copy of Helix February 15! Hell, get it for that metal head you love as a Valentine's Day gift! In the meantime, check out their video for "Aeon" HERE .
Follow Crystal Lake on Social Media:
Facebook: https://www.facebook.com/pg/crystallake777
Twitter: http://twitter.com/crystallake777
Instagram: @crystallake777
PHOTO/VIDEO CREDIT: All photos ©Crystal Lake – Original Photographer – Sharptone Records