Look, I don't listen to a lot of sludge metal (black metal is more my thing), but I think I might just have start listening to it if the genre sounds like what HEROD, a Swiss progressive sludge metal band, puts out.
HEROD, fronted by vocalist/guitarist Michael Pilat and founded by guitarist Pierre Carroz, and joined along with them their third guitarist Bertrand Pot and drummer Fabien Vodoz, have recently put out the video to their song 'Fork Tongue', found on their upcoming album Sombre Dessein.
The song itself is pretty good; it features the heaviness and distorted instruments found in most sludge metal, and it has this sort of 'calm before storm' instrumental before leading into the first chorus that I think was very well done.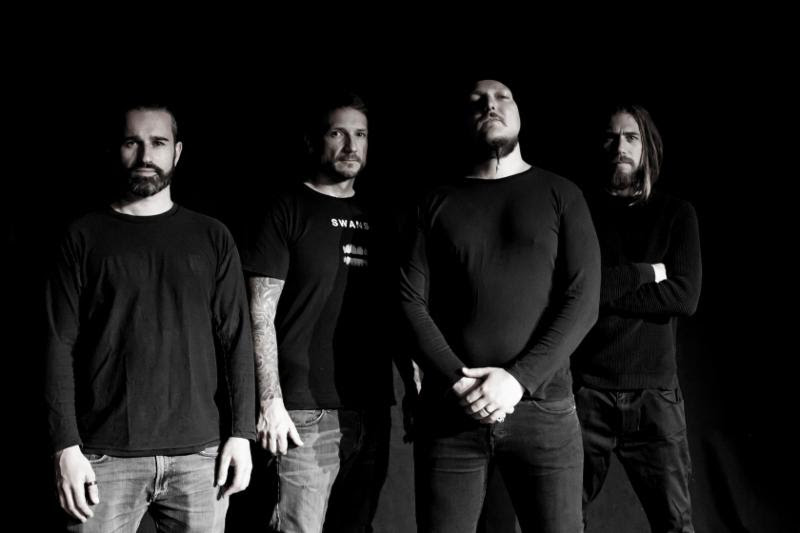 However, the video itself had great cinematography that I just couldn't get over even after a few watches. It featured industrial stuff like run down cranes in ship docking bays and a broken down, actively-falling-apart ship stranded on an empty beach, as well as shots of the band doing their thing and looking great while doing it.
The first part might sound a little weird, but when you consider this album's theme of being the end of thermo-industrialization and our civilization, it makes a lot of sense. 'Fork tongue' also featured Bill Steer of Carcass, whose band they have opened for before numerous times. He dished out a solo near the end that was pretty fucking awesome.
The album is due to release February 15th and will be found on CD, LP, and digital formats. I, for one, look forward to it. 'Fork Tongue' sits comfortably on my playlist now, and I have a feeling that will be the case for the rest of this album too.
Check out the video for "Fork Tongue" HERE .
PHOTO/VIDEO CREDITS: All photos and videos used ©Herod & Pelagic Records & Shehnaz Khan (original photographer)