State To State. Most of you reading this review have probably never heard of them. However, they've been around for several years, playing to capacity crowds at numerous venues in Southern California like Los Angeles' The Roxy, Troubadour, Viper Room, and Lucky Strike, to name a few. They've also been performed in festivals on the West Coast. To my knowledge, this show was their third time playing in Las Vegas, and their return to Fremont Country Club. Last year, they played three dates on the Vans Warped Tour, Sin City being one stop. Recently, they made headlines by being the second signing to G4L Records by none other than Kevin Martin of Candlebox, who is that label's head of A&R. Last year, they opened for a Florida leg of his band's 25th anniversary tour. They've had a couple songs spend 22 collective weeks in the top five, and hit number one for a total of seven weeks on L.A.'s legendary KROQ Locals Only show. In 2014, they put out an independent album, followed two years later by an EP.
I saw them here on 9/30/17; my first time. They're a quartet, and are described as an atmospheric alt rock group, in the vein of Muse, Radiohead, and Queens of the Stone Age. They did a great job, although there were some technical difficulties, as well as a different drummer then. I meant to review that show, however, life kinda got in the way. So, I decided I'd make it up to them by reviewing this show on 2/1/19.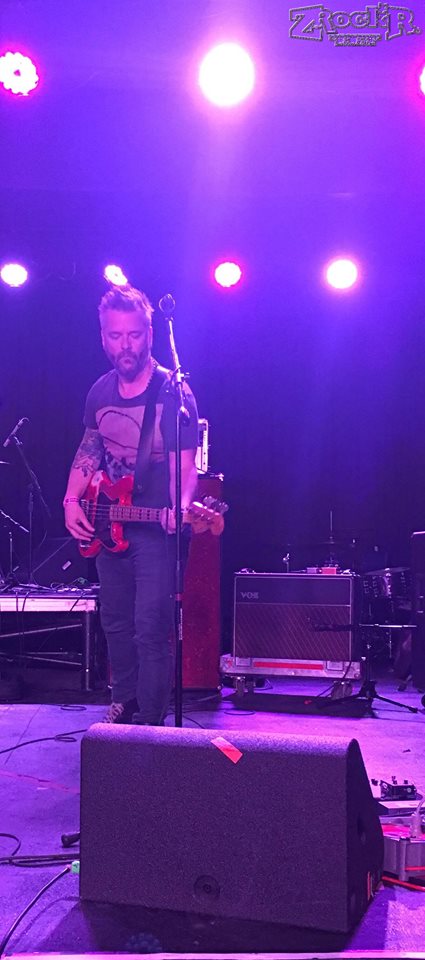 Starting off shortly after 10p with a moody instrumental piece, "Sad Robot," they then veered into local #1 hit "The Shifter." As they were part of a four-band bill including headliner Franky Perez/FXP, they only had time to perform eight songs, but all represented each of their releases thus far as well the new one they are working on in the studio. Unfortunately, technical difficulties were back again at the outset, but they soldiered on. Lead guitarist Andrew Orvis capably colors the tunes with his six string, rock solid bassist Patrick Morgan holds down the bottom end while keeping noodling to a minimum, yet tastefully when needed, serving the song first. New skinsman Noah Lifshey, whose first show it was with the band, pardon the pun, didn't miss a beat, and lead vocalist/guitarist Shea Stratton did a fine job as well at his duties. To me, his voice is reminiscent of U2's Bono; not a bad thing, yet their songs stand on their own merits and style. I can't pigeonhole STS to sound like any one particular alternative band, but they do blend their influences nicely. The stutter of "My Little Phony," off of their Motives extended play, makes that one a stand-out track to me. This time out, they played two new cuts, probably to appear on their forthcoming album. They closed with "Pins and Needles," also off of the aforementioned EP.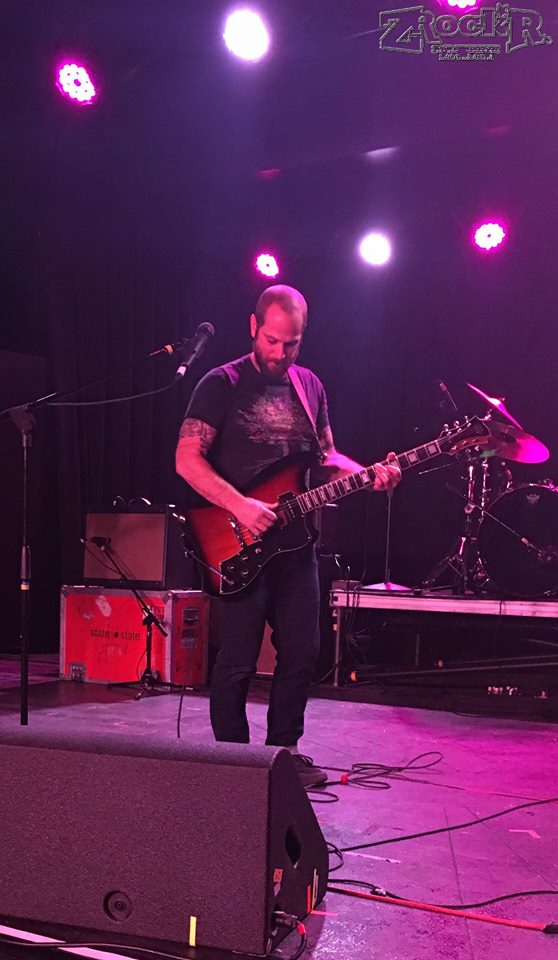 As a whole, I found them to be enjoyable, tight, with a hint of a pop sheen, yet a definite alt rock bent. My sole complaint, a minor one, I feel that Shea needs to connect more with the crowd, perhaps tell more engaging stories, announce song titles, be a more interesting front man, if the band wishes to make a bigger, long-lasting impact. Does he need to be a Mick Jagger or David Lee Roth? Given the territory they are mining, no. But Bono and the late Michael Hutchence (INXS) are/were larger than life personalities, and it certainly didn't hurt.
Verdict: Go see them, find them on social media, buy their independent releases when you can. Buy their new offering when it comes out. This band is dripping with talent in an otherwise Auto-Tuned world of mediocrity of newer acts getting airplay and the spotlight. You'll be glad you gave them a chance.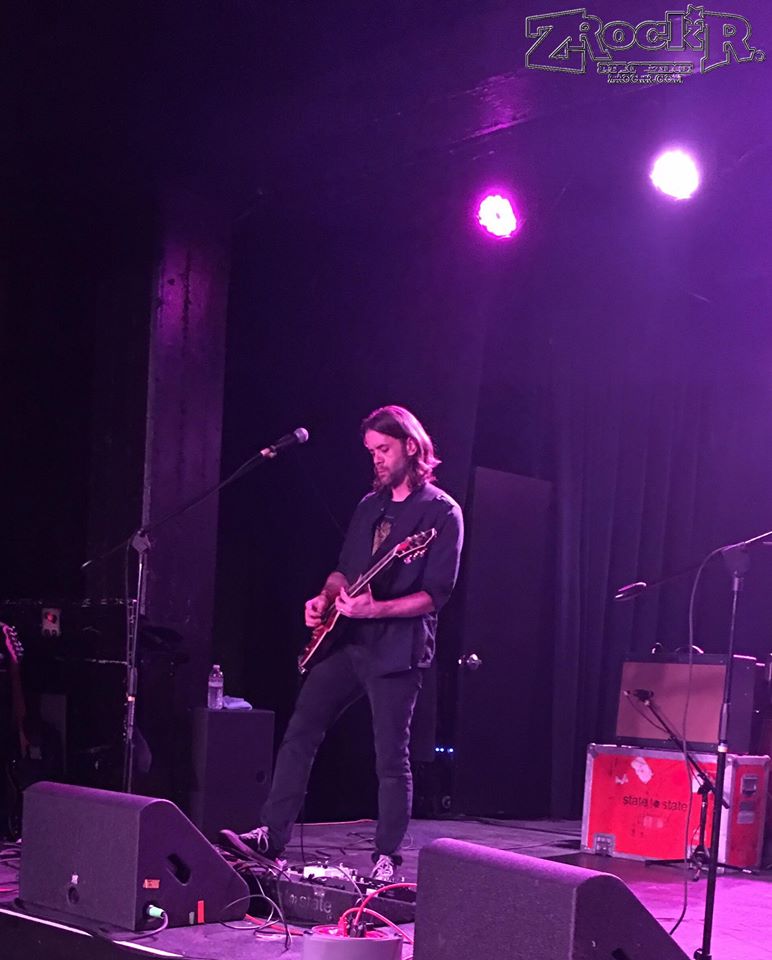 PHOTO CREDIT: All photos © by Zenon Skyy for ZRockR Magazine