Where the hell was I ten years ago!?
I've never been one to regret anything that I've done (or not done) in this life. However, when I look back at my time spent in my own scene, I could kick myself for not diving into Taking Dawn's music earlier. I always knew the name, and I might've stumbled into one of their shows back in the day. I couldn't tell you for sure, though. Since about 10 years ago, I wasn't all there. I had thrown myself head first into the deathcore scene and the bands that had formed here within that genre. A lot of things took place during that time, and certain things are unfortunately lost when it comes to my memory.

Christopher Babbitt: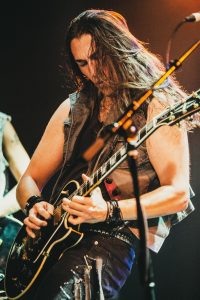 I had non-formally met frontman Chris Babbitt while he was working security gigs at several shows and events that I've covered. My fiance had ended up having several conversations with him while I would end up standing there awkwardly, as I nervously do from time to time. (I can't help it, sorry! Haha.) When the opportunity came to finally see (and remember) Taking Dawn play, my fiance had to pretty much drag me out of the house, since I wasn't feeling well at all that day. But I'll tell you one thing for fucking sure… I do not regret leaving my house to see them play that night.

If my memory serves me right, Chris had told me directly that he was going to jump off the stage during one of their songs. I remember smiling nervously and waiting for it to happen, and I ended up getting one of the coolest photos that I think I've ever taken.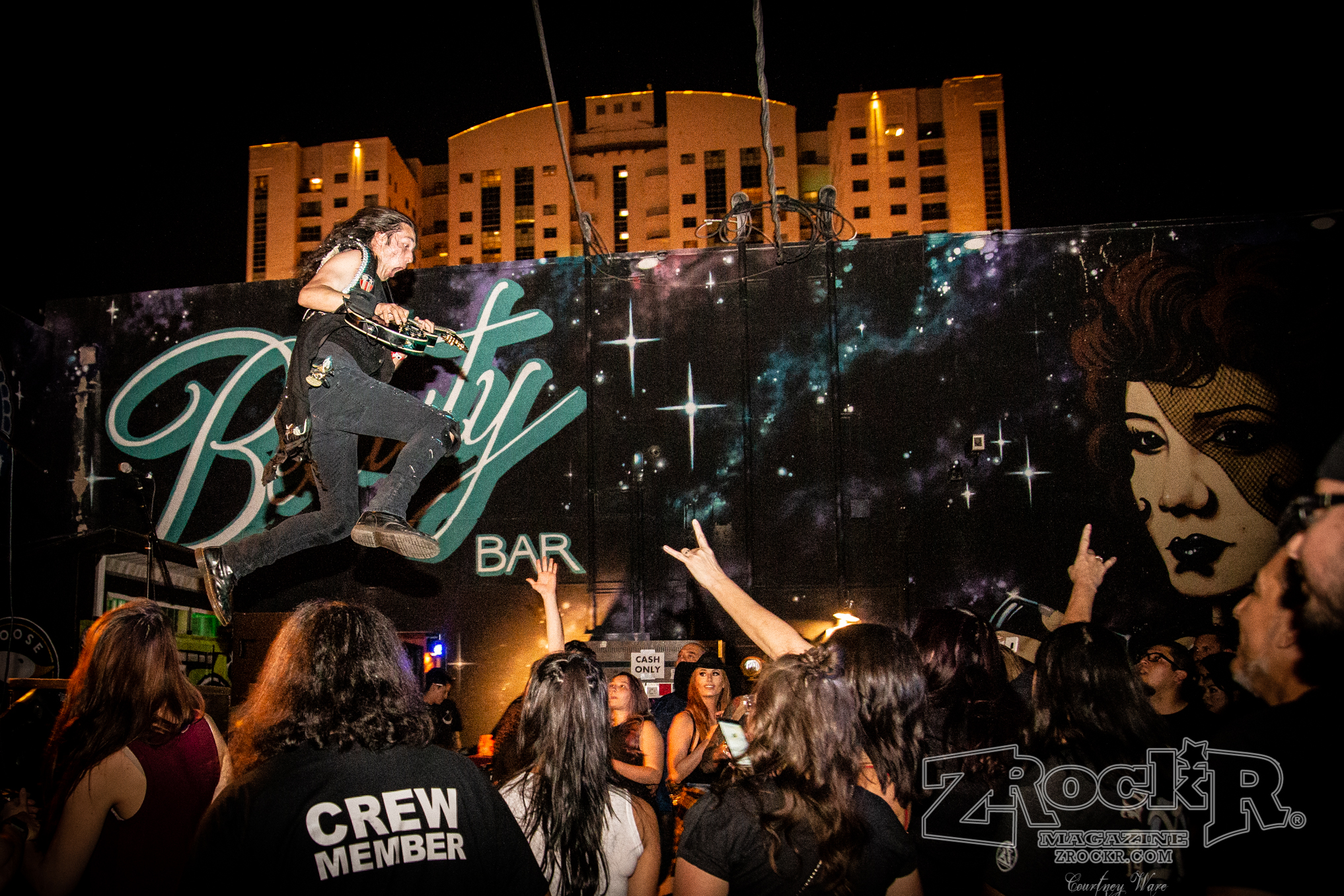 A newfound strength.
When it comes to the actual music that these guys play, I couldn't even really put it into words how it made me feel. I just fell in love with it. 2018 was one of the hardest years I've endured in my almost 30 years of life… Something about screaming, "Save Me," "Take Me Away," "Close Your Eyes," and "Fight 'Em With Your Rock" just pulled me out of my own head day after day. I had the "Time to Burn" record playing in my car so often that my son knows the album front to back, and HE rocks out with me whenever the songs come on. (Safe to say, I have one of the coolest kids ever.)
Fast forward almost a whole year. I have only missed one show I believe, and it was only because I was working another assignment that evening. (Otherwise I would have been there.) I have spent this last year falling in love over and over again with the music, and it never gets old to me. In many ways it has helped me deal with some things that I might have not been able to (healthily) deal with on my own.
Retrospective: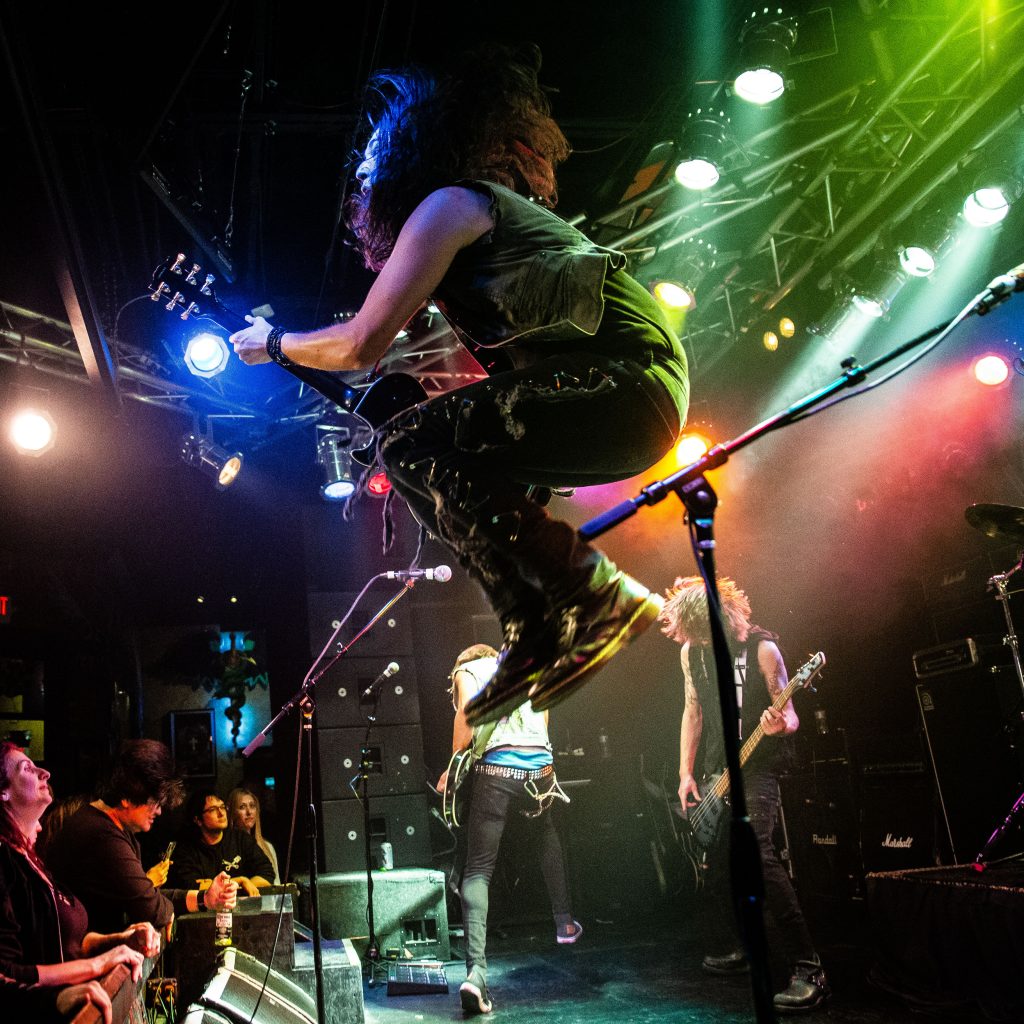 Ethan gave you a retrospective piece not too long ago. You can check that out HERE. For me, though… This hard rock band has become an ultimate source of strength. I know that if I'm having a day where I'm seriously struggling to keep my head up, I can pop in the CD's, or hit play on my Taking Dawn/Devil's Run playlist and just get lost and lifted.
All the photos!
I may or may not be known as their unofficial photographer at this point as well. I have photographed Taking Dawn SEVEN times (within less than a year...). I've ended up with thousands of photos. None of them look the same, and I love it all. Pretty much whenever they play, you can bet your ass I'll be there to capture the moments. My whole heart goes into the photos, I can only hope that the guys, and you all as well, can see that.

Taking Dawn currently has a worldwide fanbase, and in watching them play and grow within this last year, I can only hope that they continue to get the exposure and attention that they so much deserve. That's not only coming from me as a fan. It is also coming from the journalist within who, at this point, has seen hundreds of bands perform from the local to international levels. I truly believe that Taking Dawn is much needed when it comes to the current state of hard rock.

To the future!
My one suggestion that I can make to YOU, the reader… Go listen to them. Hit up the show the next time you see that they're playing. It's always worth it.
All live photos taken by Courtney Ware on behalf of Taking Dawn, 2018-2019. Contributed to ZrockR Magazine. ALL RIGHTS RESERVED.