Everyone's favorite kooky band, Violent Femmes, is coming back to Las Vegas.
Forming in 1980 and hailing from Milwaukee, WI, Violent Femmes is a blend of punk, folk, and fun. They're one of those bands that, as soon as you hear them, you can't help but dance and sing along.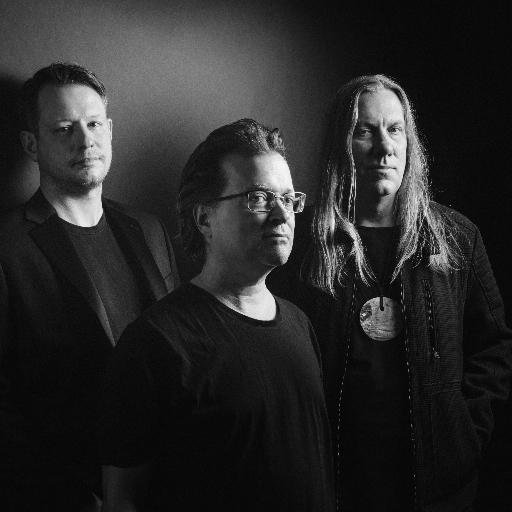 When I was a kid, it seemed like they were always on the radio, and that wasn't a bad thing. Whether you know them just for their smash hits "Blister in the Sun" & "Add It Up", or for their deeper cuts like "Fat" or "All I Want" (a personal favorite), there is no doubt that Gordon Gano, Brian Ritchie, and John Sparrow put on one kick ass show.
Unfortunately, I've never seen them live. Thank goodness for video cameras.
With the announcement of the band coming back to Vegas, hitting Brooklyn Bowl again (they played there in 2016), I figured we could take a trip back in time.
Trying to find information about their time in Vegas is as difficult as trying to dig deep into information about the band themselves, who seem to be elusive. Violent Femmes are like a mythical creature that you hear reports of every few years, but only the lucky chosen ones bear witness…
October 13, 1992:
As far as I could tell, Violent Femmes didn't play in Vegas until 1992, which was after the release of their fifth album, Why Do Birds Sing?, which included "American Music" and a cover of the Culture Club hit "Do You Really Want to Hurt Me?". If you haven't heard their version, I suggest you check it out.
Why Do Birds Sing? is the last album to feature original drummer Victor DeLorenzo, and his drums hit heavier on this than previous records, in my opinion, although one thing I love about the band is how forward the percussion is in their songs. The percussion carries the music.
Anyway, I was a baby (literally… I was two), when they played this show at Bally's Grand, and from the setlists I can find, it was a short but sweet gig consisting of nine songs that would lead to many others in this neon dustbowl.
January 1, 1996:
Before the old gal closed her doors in 2004, The Huntridge Theater was the place to play. Hosting everyone from Nine Inch Nails to Lindsay Buckingham, it was hands down one of the best venues in the Las Vegas area until it's close.
Violent Femmes left their stamp on the historic venue's stage on New Year's Day 1996. I know that they played The Huntridge more than the one time, but all of my research leads me to a dead end here.
Regardless though, could you imagine that show? Recovering from New Year's Eve debauchery only to do it all over again in a place that would go down in history, with a band that just… kicks ass…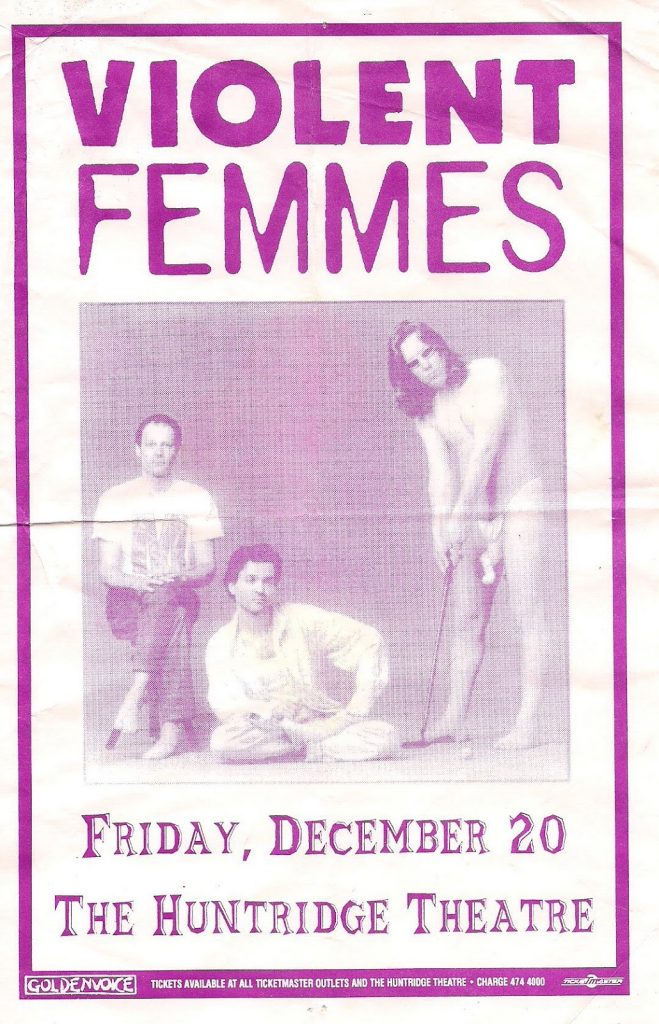 2003 & 2005:
After not playing here for 5 years, Violent Femmes returned to Las Vegas in 2003 at The Palms Hotel & Casino Pool, which I remember being super mad that I couldn't attend. I was only thirteen at the time, and if my memory serves me correctly, you had to be twenty-one. I seemed to run into that problem a lot when I was young…
A 19 song set full of music from throughout their career lit up the pool in 2003, and in 2005 they returned once again, this time at House of Blues. It seems like this was another twenty-one and over show… Maybe eighteen and over… Either way, I was yet again too young.
2015 & 2016:
It was ten years before the band returned to the desert, first hitting the Boulevard Pool at The Cosmopolitan, playing a completely different setlist from ten years prior.
Brooklyn Bowl was the place to be on Cinco de Mayo 2016. Violent Femmes played a 24 song set, and from people I know who were in attendance, it was one hell of a night. Most of their setlist consisted of deeper cuts, which for the hardcore fans of the band, was quite the treat.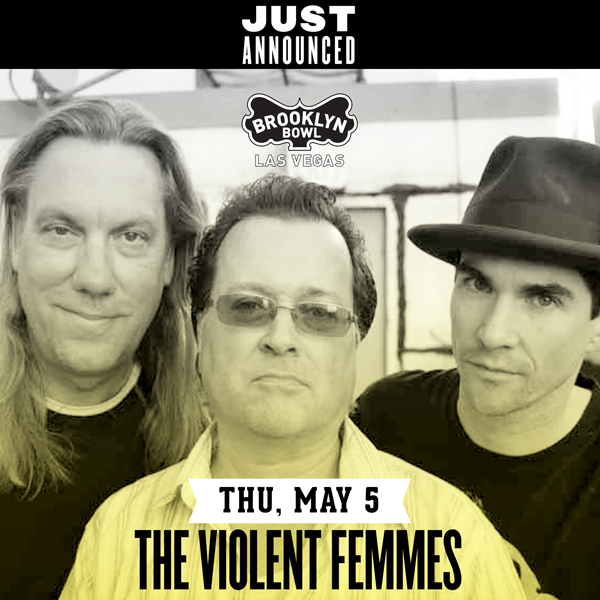 2019:
Violent Femmes is returning to Brooklyn Bowl on May 3. So, you have just a week to grab your tickets. I will say though, if you are going just for "Blister in the Sun", you may be disappointed. Just because it is the band's biggest hit doesn't mean it is going to get played, so I suggest you brush up on the rest of their amazing and not be one of those people bitching later!
Hell, they have nine album releases, their newest being their 2016 release We Can Do Anything, which consists of ten very solid tracks. A personal favorite of mine is "Travelling Solves Everything", which is a fun track, reminiscent of their 1983 self-titled debut.
We here at ZRockR are looking forward to the return of this legendary band, and we hope to see you at the show!
PHOTOCREDIT: All photos ©Violent Femmes & Original Artists/Photographers