Corey Taylor, if you don't already know, is the vocalist for the bands Slipknot and Stone Sour, having released 5 studio albums with Slipknot and 6 with Stone Sour.
Though he has taken a break from Slipknot to focus more on Stone Sour, it is said that currently Corey Taylor is working on another album with Slipknot, said to release in the summer of this year. Dates for a tour with Behemoth, Volbeat, and Gojira have also been announced for this year.
All of these upcoming events are big, but it hasn't stopped Corey Taylor from doing his own thing, having done vocals for songs in several bands in since the announced break as well as making appearances in various shows. He has also done a solo tour in London, and is preparing for another show in California on May 19th, named 'Corey Taylor and Friends', which has previously toured.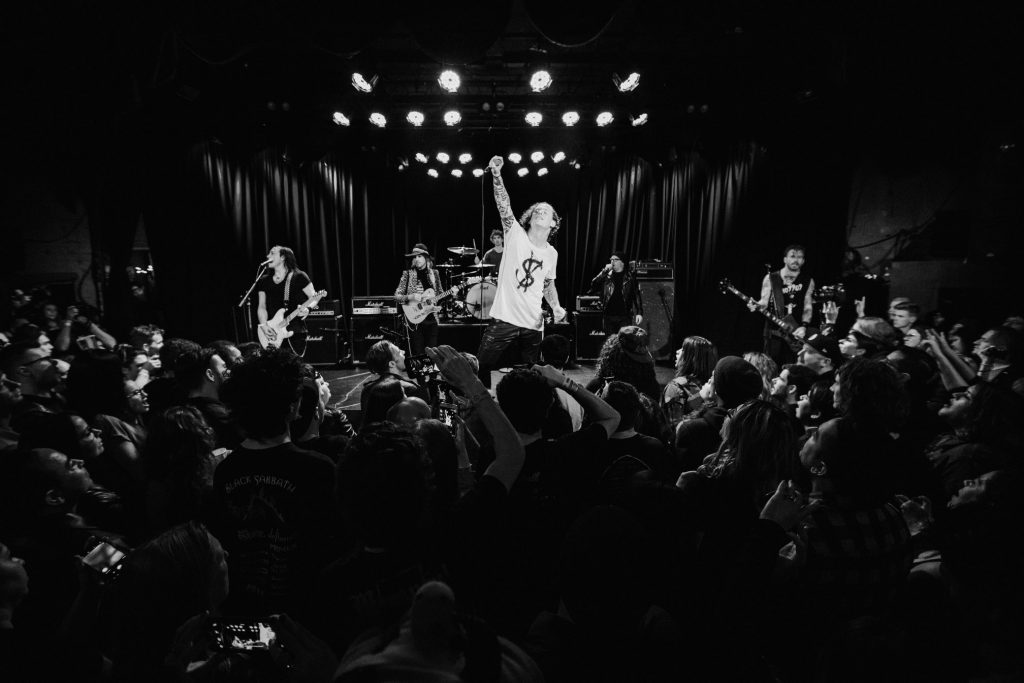 Corey Taylor and Friends is comprised of Ho9909 drummer Brandon Pertzborn, bassist Jason Christopher, and guitarist (and Vegas' own) Zach Throne, as well as other special guests. The song choices are just as eclectic as the band, doing everything from KISS to Faith No More, from The Eagles to Dead Boys, and even some Mother Love Bone peppered in.
While rumors have swirled that Corey Taylor will not be able to do the show, having double knee surgery on Friday, it has been confirmed that he will NOT be missing the show.
Even if you aren't a fan of his heavier stuff, it's inarguable that Corey Taylor is one of the most versatile singers of today, and you are not going to want to miss the show at Gardenamp in Garden Grove, CA on May 19th.
PHOTO CREDIT: Photo of Corey Taylor & Friends and Show Flyer ©Corey Taylor and ORIGINAL Photographers