Tora Tora and Jeff Carlson Band played Vamp'd on Saturday, August 31, 2019.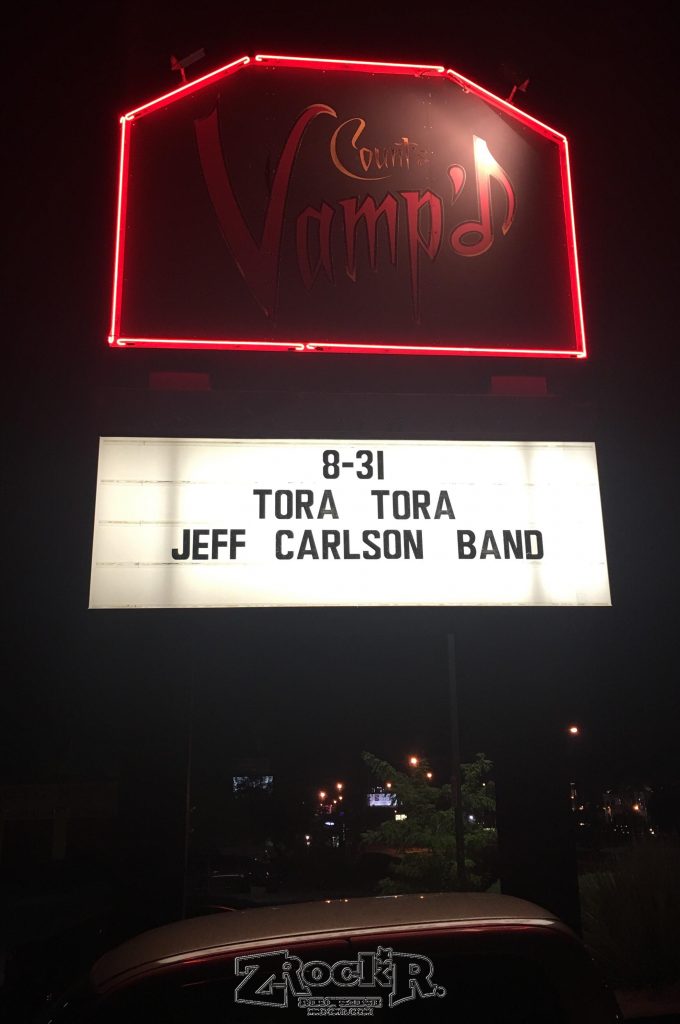 History.
Out of Nashville, Tora Tora's bluesy rock style won over audiences in the late 80s and early 90s with a pair of kick-ass albums. Unfortunately, the band's timing amid changing musical trends kept them from achieving the mainstream success they deserved. 30 years after their debut, the reunited has group released their new album, Bastards of Beale, earlier this year to an enthusiastic fanbase.
When I heard Tora Tora would be playing a long overdue concert in Vegas and hitting up the small stage at Vamp'd, I knew I'd be there. The venue has long been a favorite of this rock and roller. So to see them here was certainly a delight, along with a support act I'd been just as eager to check out.
Jeff Carlson Band.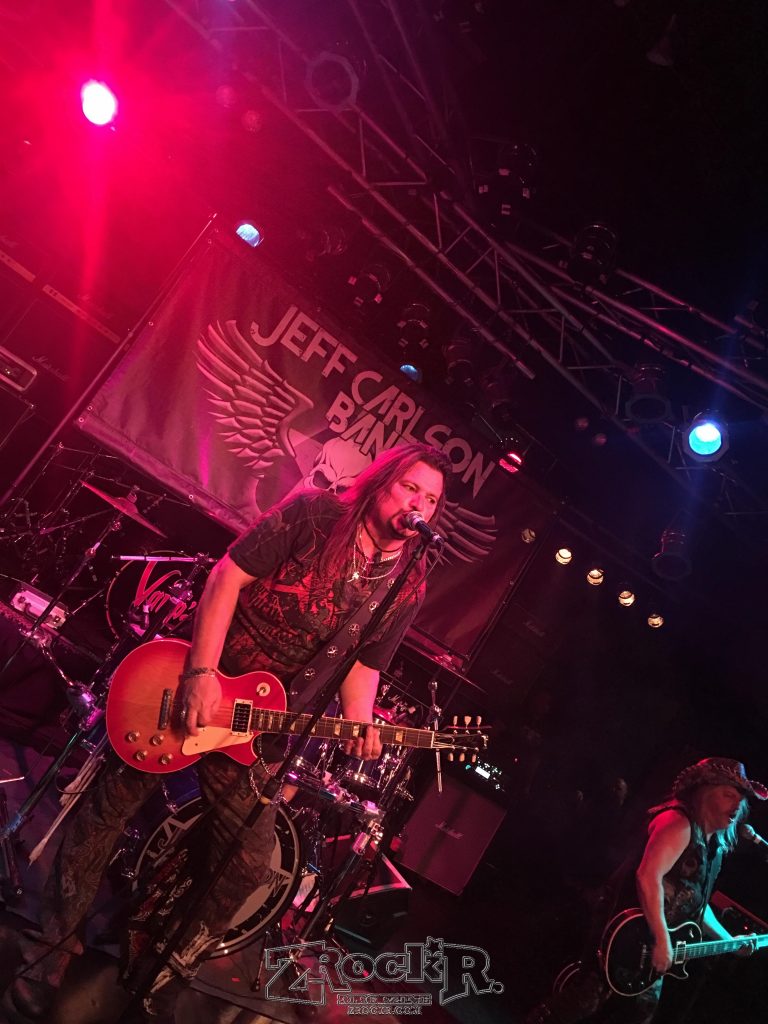 For this fan, half the fun at Vamp'd on Saturday night was checking out the opening act, Jeff Carlson Band. (Jeff is not related to the author of this article). In addition to their fearless frontman, the group also featured some former members of disbanded local act TailGun. Their intro set to the evening was a kick-ass starting point.
Fusing elements of more modern sounds with classic hard rock/AOR sounds, Mr. Carlson and company thoroughly rocked the crowd during their time on stage. The set was packed with originals from the fledgling group. But it also included a surprise cover of an early Journey deep cut. One thing's for sure – I'll be checking out more of the group's music in the near future!
Tora Tora.
Even 30 years on since the release of their debut album, I was looking forward to seeing Tora Tora. The band was on a hiatus for roughly 15 years in the mid 90s through the early 2000s. It hasn't stopped the foursome of Anthony Corder, Patrick Francis, Keith Douglas, and John Patterson from reuniting to do what they do best.
The release of Bastards of Beale earlier this year shows audiences just how strong a group they are. While lumped under the "hair metal" umbrella, the group was much more of a bluesy hard rock. It's less of a glam-style one.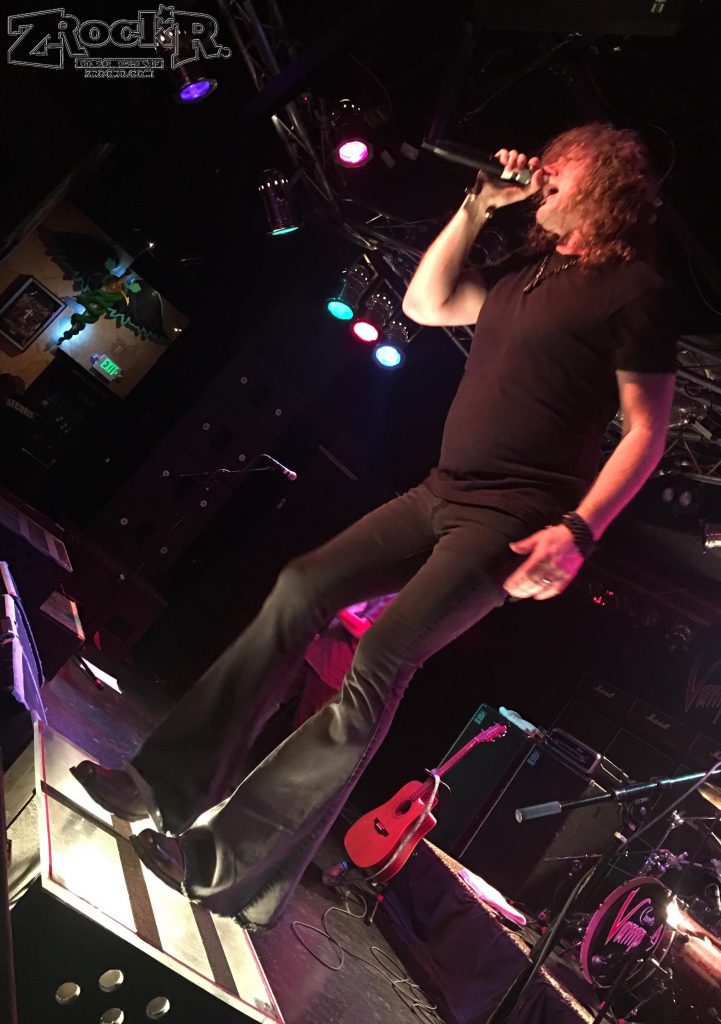 For this being a hectic Labor Day weekend night in Vegas with a ton of other shows going on this night, not the least of which was Sevendust at the House of Blues, the group still managed to assemble a pretty solid crowd. It didn't take long for these guys to start rocking the house. The audience was certainly enthused. It was clear these were guys who'd lost nothing in the three decades since their first full-length record came out. Those assembled to rock out clearly took notice.
Setlist.
The setlist was a diverse one including slower songs and harder, heavier, and faster ones alike. It included classic gems like "Walkin' Shoes," "Guilty," and "Love's a Bitch." The set also incorporated plenty of tracks from the band's most recent studio effort. What impressed me about this set is how well songs from 30 years ago and brand new songs all meshed together. You'd never know there was a 30-year gap between the release of some of these songs unless you were told otherwise. I can't think of any greater praise than that.
Sometimes aging isn't good for a band. I'm pleased to stay Tora Tora is a like the proverbial fine wine, with this performance certainly being a highlight for 2019 in rock. Corder even got the crowd involved in some interactive "sing along" sequences, much to their enthusiasm. No one was disappointed with what they saw here. At no point did this set ever lose any momentum.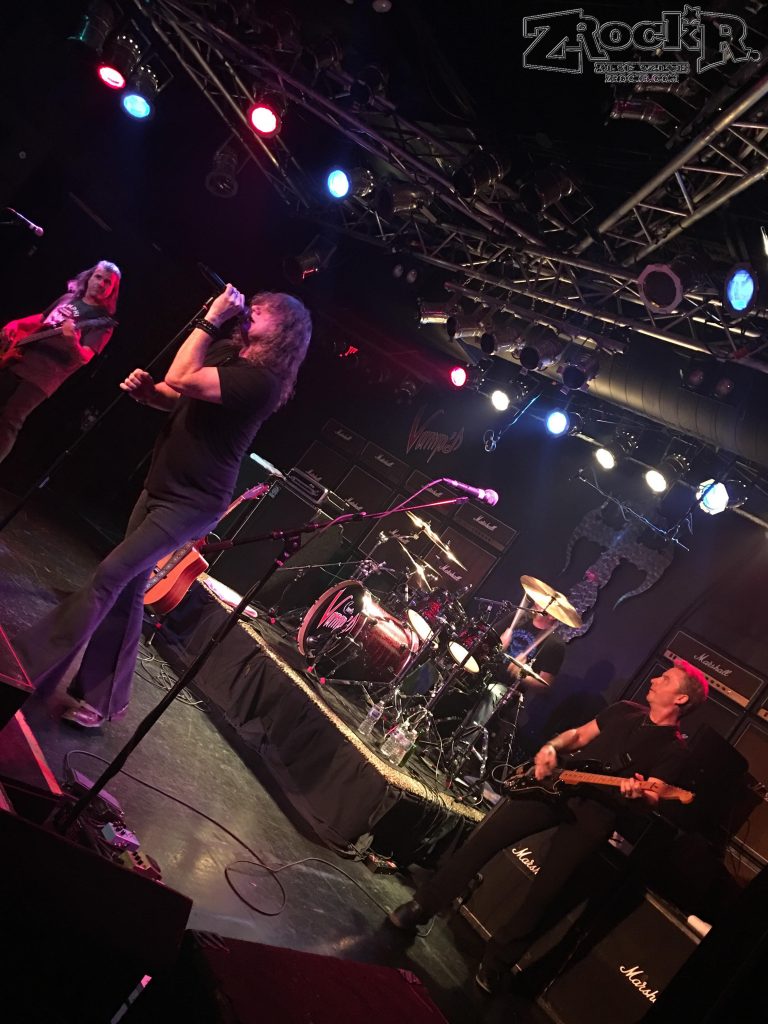 A damn good rock and roll time for all. And the opening set from Jeff Carlson and company was just as solid. Fans of bluesy hard rock or longtime followers of the band will most certainly want to check out Tora Tora live if the tour hits up their town.
PHOTO CREDIT: All photos by Zenon Skyy for ZRockR Magazine, All Rights Reserved.