The Foo Fighters are 25 years old. I'll say that again, so it sinks in. THE FOO FIGHTERS ARE 25 YEARS OLD! Feel old yet?
I sure do.
How old? I'll break it down for you; The first time I saw the Foo Fighters live was in April of 1995. 3 months before their debut album had been released. I was 20 years old and a struggling musician. Now, I'm 44 and a struggling musician, but I digress…
History of Foo.
The Foo Fighters have put together a career that many musicians only dream of. 9 albums, millions of records sold; more amazing in an era when no one actually buys records any more, 11(!) Grammy awards, and a catalog so rich that every concert is a greatest hits package; it leaves die-hard fans like me almost disappointed due to the lack of B-sides and deep cuts.
The Intersect Set.
The Foo's closed out the Intersect Festival in Las Vegas on Dec 7th. It was an odd match-up. Other than a couple indie artists, the festival is known for EDM, DJ's, and weird visual artists. Oh, and grown men dressed like 3 year-old ballerinas.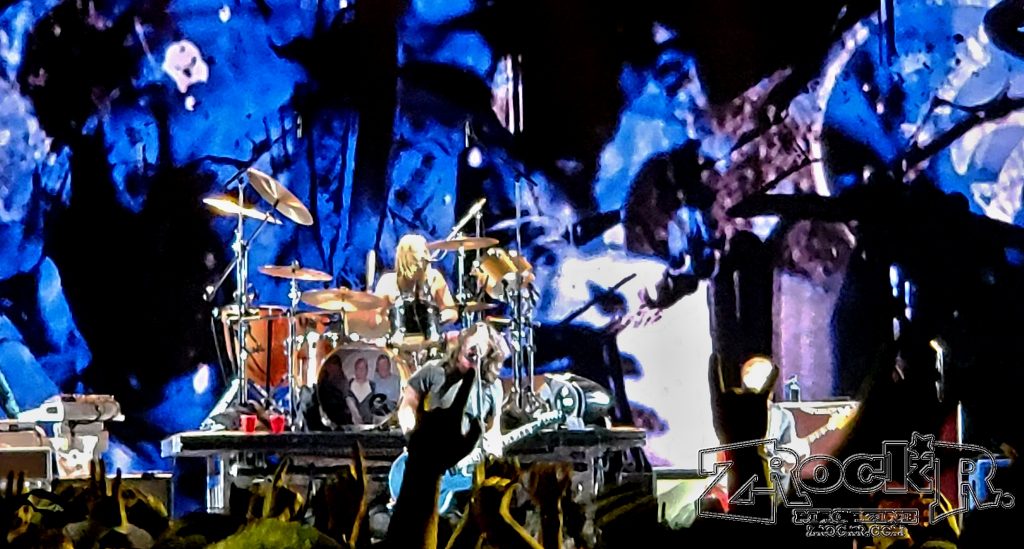 Instead of beer in plastic cups and cold pizza on paper plates, attendees are seen noshing on gluten free veggie corndogs, poke bowls and sipping vitamin water. It's not a rock festival to be sure.
Nevertheless, Dave Grohl and Company exploded onto the stage at 10:00pm sharp with "All my Life" and "The Pretender"; two of their biggest hits from the last decade.
The band had been off the road for a bit, and Dave confirmed they have been recording a new record. There was no sign of rust. Tight and fierce, the Foo Fighter's may be the last true rock band.
Grohl has built himself up from a powerhouse drummer; to one of the best front men in the history of rock. He keeps the audience engaged and singing along; and his voice is unbelievably powerful for a guy who was "just a drummer".
His band are no slouches either. Guitarists Chris Schiflett and Pat Smear trade off licks and riffs seamlessly. Nate Mendel's inventive bass lines work in tandem with Taylor Hawkins thunderous drums. Keyboardist Rami Jaffee adds texture throughout the set that brings the music to a new level.
Deeper Into the Set.
New songs like "The Sky is a Neighborhood" and "La Dee Da" intertwined perfectly with throwbacks like "Hey! Johnny Park" and "Big Me". The Foo's self-depreciating sense of humor showed throughout. Hawkins took over lead vocals for a cover of  the Queen/Bowie classic "Under Pressure". Grohl stopped the show to shot gun a beer with a fan. Grohl even apologized for keeping the set so hit heavy and "short" (2 hours); as the Foo Fighters are known for 3+ hour shows, but were under a curfew because of the festival.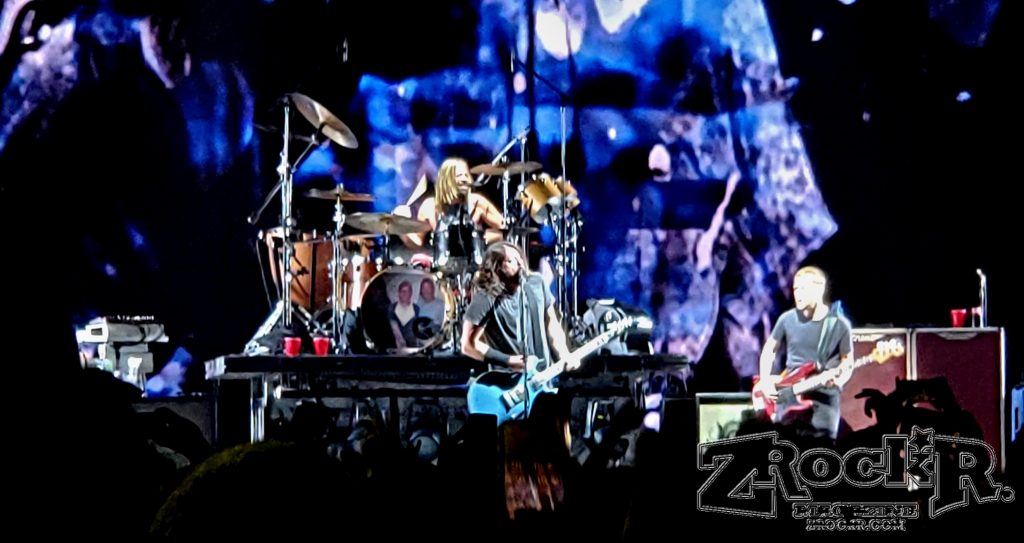 Promising to come back soon and no plans to stop touring, the Foo's are a band you MUST see whenever possible. Ironically, Foo Fighters are the last of the Great Rock and Roll bands; all started buy a guy who was the drummer in the band that "saved Rock and Roll" in the 90's.
Feel old yet?
PHOTO CREDIT: All photos by Stephy Hayward for ZRockR Magazine, All Rights Reserved.