Black Swan is the new supergroup of vocalist Robin McAuley (McAuley Schenker Group, Raiding the Rock Vault), bassist Jeff Pilson (Dokken, Dio, Foreigner), guitarist Reb Beach (Dokken, Whitesnake), and drummer Matt Starr (Mr. Big, Ace Frehley Band). Their debut album, Shake the World, was released on February 14, 2020.
It seems like supergroups of classic hard rock/metal artists are a dime a dozen these days, seeming to go as quickly as they come, yet not without releasing some damn good music in the process. In recent years, perhaps no other supergroup's coming has excited me more than Black Swan, due in no small part to its iconic vocalist; the always-entertaining Robin McAuley. But him in a group with Reb Beach, Matt Starr, and Jeff Pilson? When I heard these four would be forming a new quartet, the first words on my mind were "sign me up."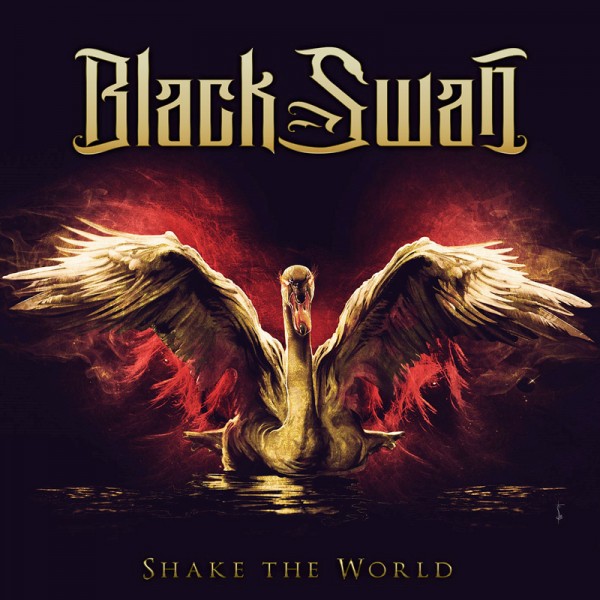 The crisis faced by any group, particularly "classic" groups or new groups consisting of members of classic groups, is how they should sound. Do you make a new album which tries to recapture the classic sound? Do you go for something more modern? Would something that's a happy medium be the better option? It's a tough situation for so many to face, and there have been both successes and failures stemming from each approach. How does the debut release from Black Swan, Shake the World, measure up?
The year is still young, but I think I've officially found my favorite album of 2020 so far!
The Black Swan boys manage to reach that happy medium between the old and new songs on here. There's definitely an old school vibe throughout; fans of any of their old bands will likely be impressed with what they find here, but many of the tracks have a harder, more modern edge, giving the album an important distinction from those earlier works. At 11 tracks which range from more melodic ballads to straight-up power rock, the release never outstays its welcome. It's the best of the old and new at the same time.
The band members have a definite chemistry, and if you didn't know better, you'd swear these guys had been together for years. McAuley has long been one of my favorite vocalists; the sound on here is still distinctly different from all those classic McAuley Schenker records, yet the guy hasn't aged a day since his 80s heyday, and that's no small task! Beach's riffs dominate on every track, and the reliable rhythm section of Pilson and Beach holds it all together; the latter's hard-pounding beats make themselves known throughout the release. Shake the World is many things. Boring is most definitely not one of them.
Black Swan kills it on their first release together, so let's hope it's the first of many for the quartet! Absolute highest recommendations for this killer album.