On February 6, 2020 groove metal veterans SOULFLY brought 'The Summoning Tour' to Downtown Las Vegas. With them they brought MADZILLA and TOXIC HOLOCAUST. Additional local support included, MYNAS and a recent Vegas favorite; CLAUSTROFOBIA were added onto this badass evening of metal!
Claustrobia
Claustrofobia had been playing shows out in Henderson at Eagle Aerie for a while, and they are very much a fan favorite here in the metal scene. The guys are from Brazil, but call Vegas their home. Which is pretty fucking cool. We are most definitely looking forward to seeing more from these guys!
Mynas
Mynas is one of my personal favorites, so it was killer to see these guys on this stage again! They're one of those bands that rarely, (and when I say rarely I mean never.) disappoint. As far as melodic metal goes, if you're not listening to these guys, you really need to get the fuck on it! (Catch them again at House of Blues for the WACKEN METAL BATTLE SHOW!)
Madzilla
Madzilla reminded me of a mixture of old Megadeth with tinges of Overkill. (Funny how that works out, huh? Seeing as Overkill will be here soon and Megadeth just announced their fall/winter tour…) Anyway, these guys had a pretty solid sound, and an equally as solid crowd.
Toxic Holocaust
Toxic Holocaust were here back in back in October while on their tour with GWAR. They had played the Fremont Country Club stage that night, and well, they were great. I was just upset about the lighting. Sometimes it's less than ideal for metal shows on that stage. This time while they were on the Backstage Bar stage, and I was beyond stoked about it. Lighting is easier to work with! Anyway… These guys kind of stole the show for me personally. I'm a sucker for thrash metal and I just can't get enough of it. They had one of the craziest pits I've seen at triple B's!
Soulfly
I never quite got into Soulfly, which is weird, really. Because I absolutely love groove metal and all that genre has to offer. I went into this set pretty blind, but still at least knowing the basics- vocalist Max Cavalera formed Soulfly after leaving Sepultura. Between the two bands (and a couple others), Max Cavalera has graced the stages alongside of some of the best metal acts of the last 20+ years.
Dedicated fans pushed all the way to the front of the stage and all around the pits to unleash all of their built up energy during this set.
the pits to unleash all of their built up energy during this set.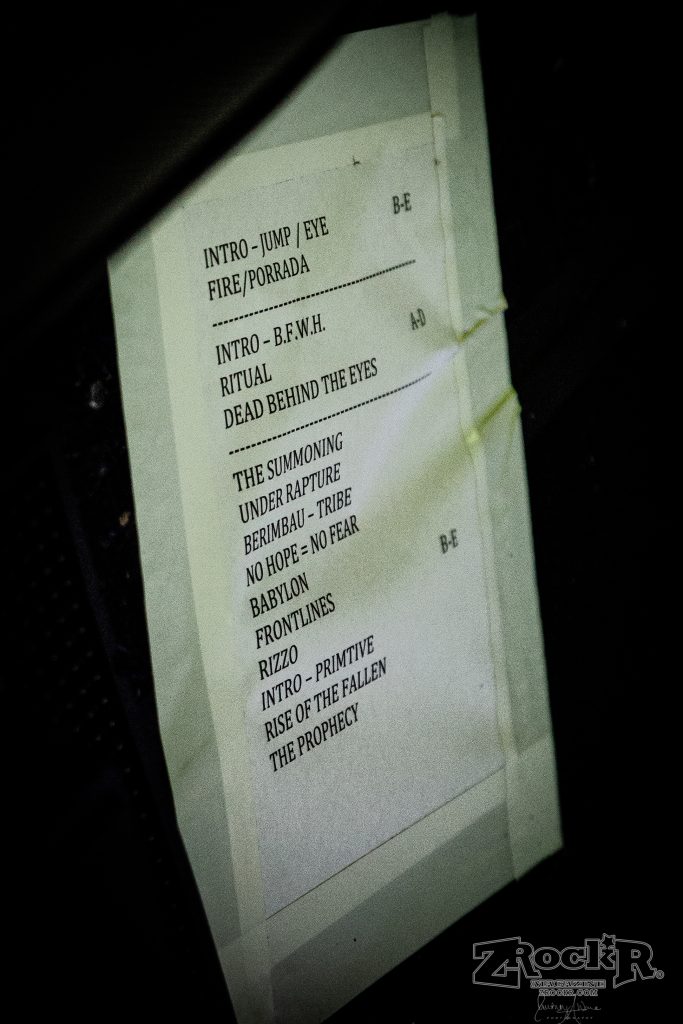 The Summoning tour is promoting their newest album, "RITUAL" which you can check out below
The Summoning tour is promoting their newest album, "RITUAL". Check out the title track below! Soulfly will be out on the road through March with Toxic Holocaust, and it's definitely a show you don't want to miss!
For more info head on over to Soulfly's official website HERE, or their Facebook page HERE!
All photos by Courtney Ware for ZrockR Magazine 2020, ALL RIGHTS RESERVED.