Grunge era favorites Bush brought the final show of the 25th anniversary of their debut album, Sixteenth Stone, to House of Blues; February 28th.
The venue was oversold, as usual, but fighting the crowds for room to see was completely worth it.
Bush has not missed a step in 25 years; sounding fresh and putting on quite a show.
The Show.
My first time seeing Bush was back in 1997. While they were great back then as well, this is a different band, with only singer/guitarist Gavin Rossdale and drummer Robin Goodridge from the original lineup. Guitar duties have been handled by Chris Traynor (formerly of Orange 9mm and Helmet) since 2001. Bassist Corey Britz has held down his role since the band reformed in 2011.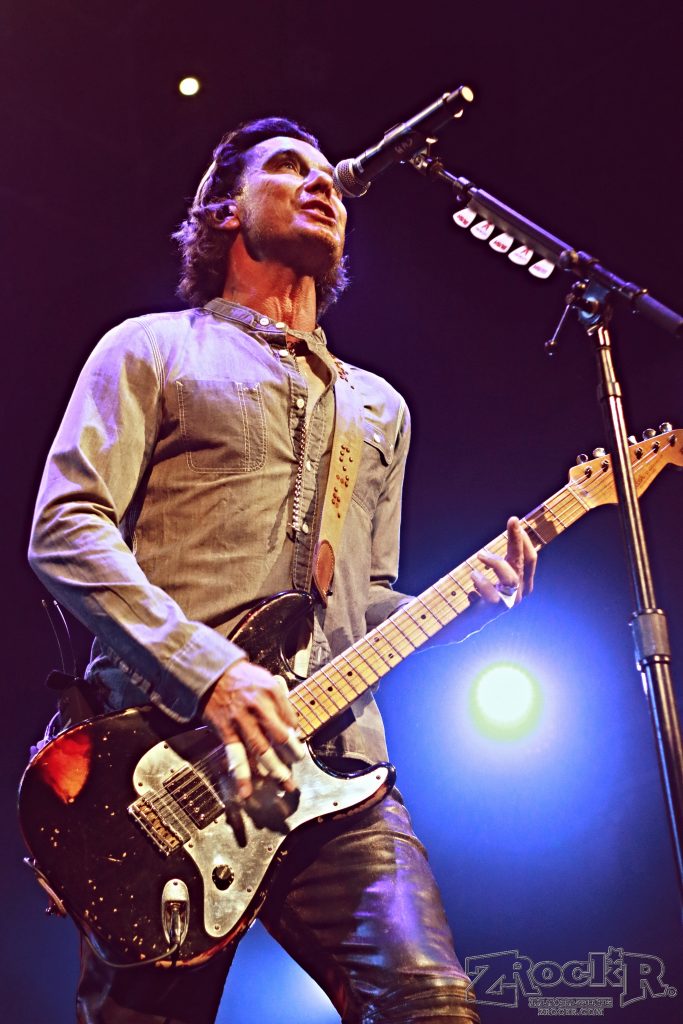 Opening with "Machine Head", the band had the crowd singing along immediately. Heading into "This is War" from their 2017 album Black and White Rainbows, the band took a different path than others supporting an anniversary of an old album. Instead of playing the record in order, they peppered the set with other hits as well. I would like to see other bands follow this format, as it keeps you guessing as to what is coming next.
One change from my memories of seeing Bush in their heyday was how Gavin Rossdale has evolved as a performer. Back in the 90s he was almost a shoe gazer. He rarely spoke to the crowd and only moved a little bit while playing. Now, Gavin fully embraces the frontman role. He never stopped moving; talking to the crowd and encouraging them to sing along. For a few songs, he set down his guitar and truly fronted the band.
Although some dance moves seemed a bit hokey, he really knew how to engage his crowd; and his Aladdin Sane Bowie era influence truly shows when puts down the axe and just sings.
The Rest of the Set
Plowing through "Everything Zen", "Swallowed" and some new songs from their forthcoming album (due in May), there was never a down moment in the set.
The band was solid, with pre arranged stops and starts timed perfectly. I'd remiss not to mention the obvious; Gavin, once known as the prettiest man in grunge, still makes the ladies go crazy. I even chuckled as a 50 something woman standing near me repeatedly screamed, "Take your shirt off!"
When he performed Bush's biggest hit, "Glycerine", solo, there wasn't a woman in the crowd not singing all the words right back to him.
So...
It's easy to overlook Bush when discussing some of the best bands of the grunge era. Mostly because they were written off early on by the press as a Nirvana rip off. Their catalogue is about as strong as any other band from that time.
The amount of hits they have cannot be contained in a 90 minute show, and they are still writing great music to this day. Stating that they plan on touring America most of this year, Bush is a highly recommended show when they come to your town.
Gallery.
PHOTO CREDIT: All photos by Stephy Hayward for ZRockR Magazine - All Rights Reserved.