I have to start this off by saying… ska kids get a lot of shit online for just enjoying ska; but you know something, they sure know how to have a good time. The Ska Parade came to Vegas on their 30 year anniversary and it was a lot of fun!
Kicking it Off
Upon walking into the venue I scoped out a good spot. And not long after noticing ALF himself was in attendance, Jokers Republic hit the stage. They got the crowd going; even ALF decided he wanted to be right up front.
Even if you hadn't heard of the band's music before they definitely got you out of your seat and wanting you to dance. The guys weren't afraid of getting down in the crowd and playing their horns from one side of the venue to the bar.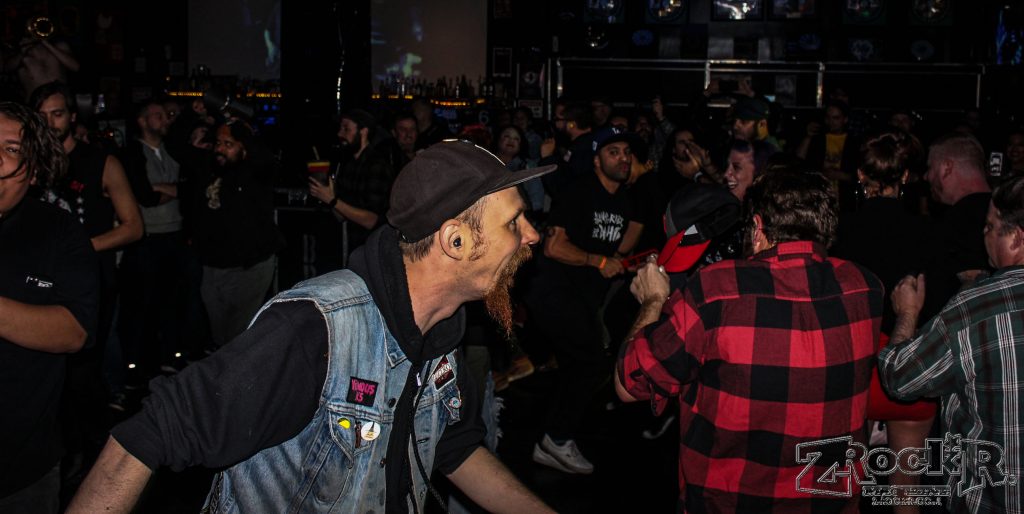 I then realized I had missed out on One Way To Paradise that opened up the Ska Parade gig. Pretty bummed on that, but I was able to catch them jam with the other bands throughout the night.
In between bands we got to hear some good tunes by DJ Jr. Ska Boss and Selecta Scream. I can always appreciate a DJ spinning good music over a radio on repeat.
Jokers Republic Gallery.
Next up was a band I was stoked to check out; Hans Gruber and the Die hards, ALF was pretty stoked too. As the band was setting up, one of the members got down to his underwear. That signified the note of the first song. These guys and gals were really fun. They were hard fast and jumped around the stage with their instruments like it was second nature. From whipping the entire floor up into a giant circle pit, to getting some of the crowd on their back imitating tipped over cock roaches; they had us in the palm of their hand from start to finish. Once again, other band mates came out to contribute and people were jumping from stage to floor.
Hans Gruber & the Diehards Gallery.
NEXT!
One thing I really enjoy about small venues is that you can really have good crowd interaction.
The Holophonics hit the stage next and they pulled the crowd's attention right back in. As they kept banging out songs to people skanking in the pit; it was hard for me to really get into them as they were doing a bunch of pop song covers.
Their bio says "We are not a cover band", and they did release some new music. So, maybe I'll give it another chance? Either way the crowd dug them and they killed it with stage presence; so kudos to them.
Holophonics Gallery.
Monkey was up next and slowed it down a little and got us swaying to the music. This is a band I haven't heard a lot from personally, but this show was about stepping out of the norm music comfort zone and checking out something new. If these guys didn't make you bob your head or move your feet at all I don't think you really have a pulse. They had everyone moving on that dance floor. Their set was full of good songs to sway and skank too. I know they've visited Vegas a few times before; but I would for sure recommend checking them out when they are back in town.
Monkey Gallery.
Closing out the show was Los Kung Fu Monkeys. These guys were more of my cup of tea; faster paced and a good way to end a night. The singer got right into it, belting out the lyrics and jumping around the stage. The crowd was still pretty strong and they filled the floor with yet another circle pit. Great way to end the night.
I enjoyed the Ska Parade show a lot. I really hope more people get out of their music "comfort zone" and go enjoy something new. You never know you just MIGHT like it, crazy right? Thanks to the folks at Viva Ska Radio and Backstage Bar and Billiards for a fun night.
Los Kung Fu Monkeys Gallery.
PHOTO CREDIT: All photos by Holly Ann Wood for ZRockR Magazine, All Rights Reserved.