And HE'S BACK!
After departing Gods of Hate, it didn't take long for our very own Las Vegas deathcore vocal mastermind to get back to work on new content. With a new group of musicians, Preston Graff comes full force with SHEER COLD, and their release of the track; 'Cryogenic Revival.'

Listen to SHEER COLD's 'Cryogenic Revival' below!
Greg Gilbert of SHRINE OF MALICE is also featured on this track. (If you're unaware of who those guys are, have no worries, I'll link their music too. Since those guys are KILLER when it comes to deathcore.)

The contrast between Preston's vocals and Greg's vocals create a pleasing balance on this track. Numbers don't lie, either! Since the release of this track, they've accumulated over 4,300 YouTube views, and as of today, (April 25, 2020) they've got 3,967 Spotify plays for this track. Plus thousands of views and plays on Apple Music, Amazon Music, Bandcamp, Deezer, and Google Play music. The guys have successfully grown their dedicated fanbase, and I can only see it continuing to grow as more music is released, as well as when concerts and shows become part of our normal lives again. (I personally can't wait to experience these guys' live show!)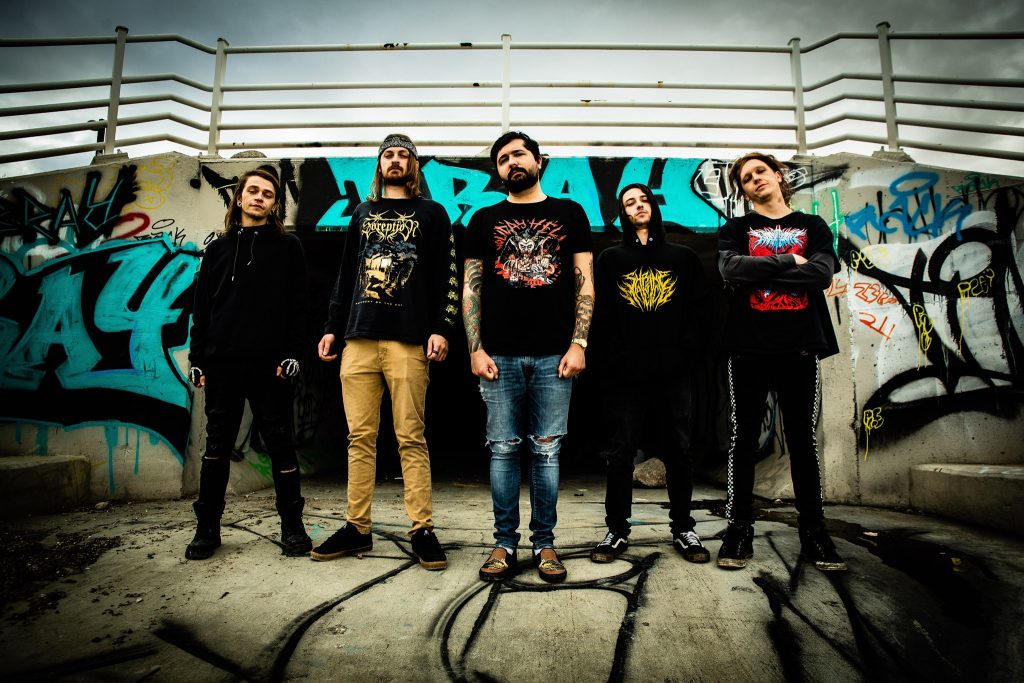 What to expect:
As far as what to expect and who this track is for… This track is definitely for those who enjoy all the best elements of deathcore, as well as some of the technical elements of death metal. And again, I can't even begin to tell you all how pleasing the contrasts in the vocals are. The guys did right by featuring Greg Gilbert. Fans of bands such as Through the Eyes of the Dead, Lorna Shore, and even Cradle of Filth would appreciate this track!
Socials
SHEER COLD are very active on their social media handles, and they are definitely a group of guys I recommend for those looking on some fresh takes on heavy music in our Las Vegas scene.

To keep up with SHEER COLD, make sure you keep tabs on the sites below!

FACEBOOK
INSTAGRAM
SPOTIFY
YOUTUBE
TWITTER
Also, check out this teaser for their next track!
While you're at it, go ahead and check out the guys in SHRINE OF MALICE, too!
Until next time! Keep supporting your local scene!