The ZRockR Team has written countless memorials for musicians over the past 7 years. How do we write one for one of our own; our friend, one of our founding team members, a piece of our heart.
We've been trying to find the words since we got the news that one of our beloved photographers, Alexander Zayas, passed away last week. Instead of focusing on the sadness we feel, we wanted to remember and honor Alex by sharing some of our favorite moments with him, and some of the work he has done over the years.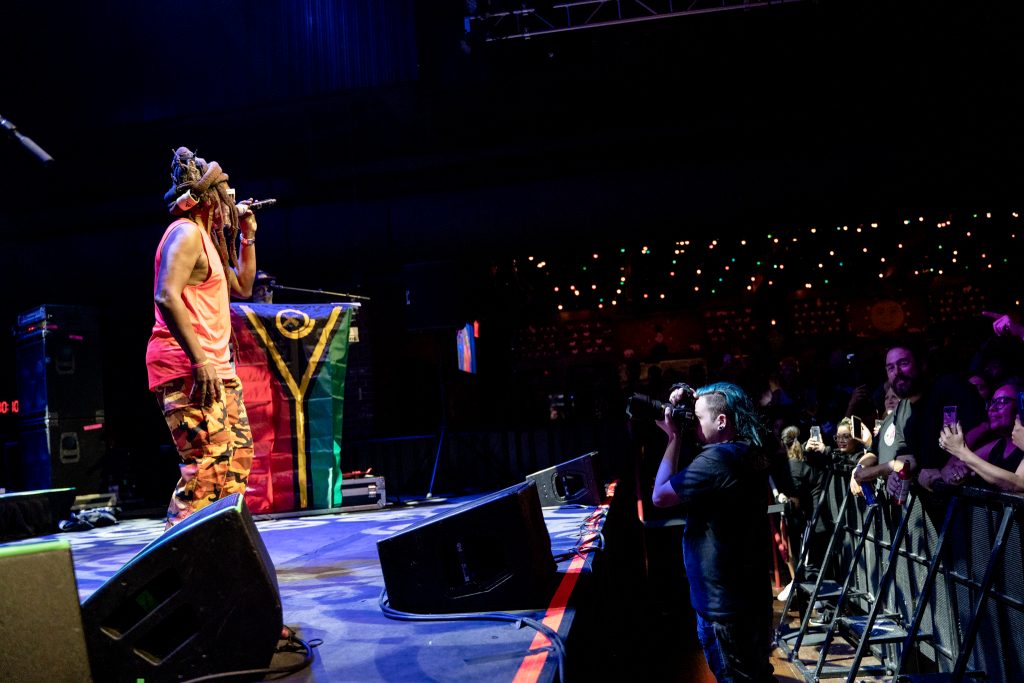 Remembering Alex.
Alex was the perfect definition of an artist. He continuously strived to become better with every shoot he did, both with ZRockR and also working with Kabik Photo Group. You could often find him as the house photographer for Brooklyn Bowl, and sometimes you'd find him at The Joint as well. It was always kind of funny because if he had requested to shoot a show, but then found out he was doing house for the show, that just meant whoever shot was shooting with one of their close friends.
Alex would lift everyone on staff up. He'd always hype up any photos taken and would help give tips and pointers to improve as well.
Outside of photography, Alex lived for his motorcycle, and peppered between his shots and his bike were the many bass guitars he had fallen in love with. He always got the best photos of bassists because he was a bassist himself.
Alex was a large supporter of the local Las Vegas scene. You could catch him, camera in hand, at any genre show. We would all laugh often because he was one of two Nikon shooters on our staff; the rest of the staff are Canon shooters; but it was just one of the many things that made him unique and made his work his.
We want to share some happy memories from the staff and the many reasons why we love him.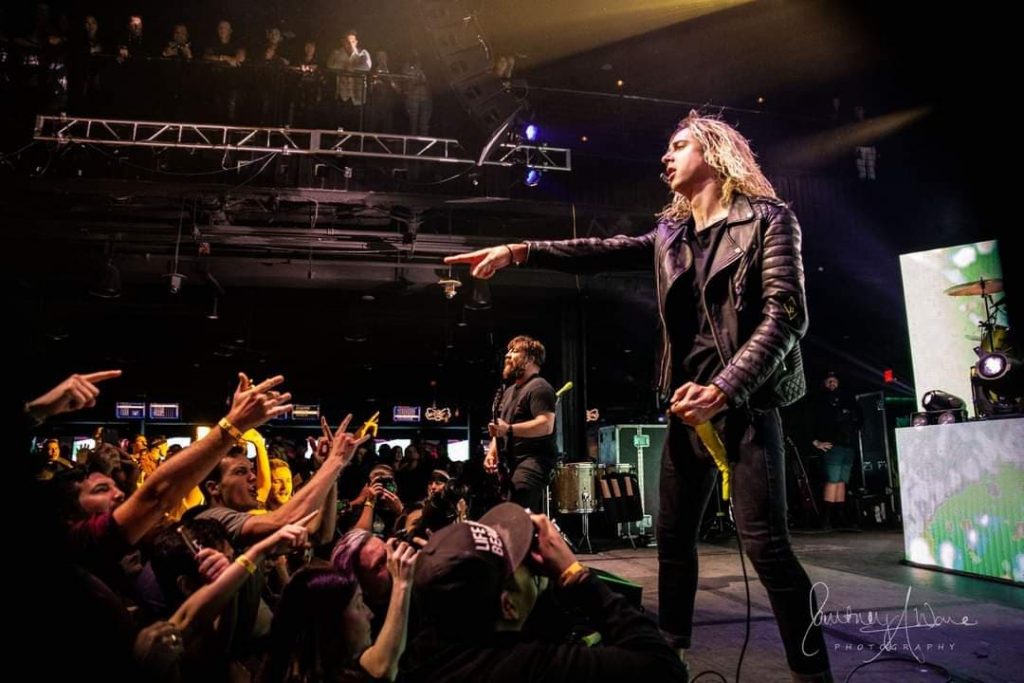 From Stephy.
I've known Alex since 2010. When ZRockR was getting put together, he was one of the first people on board, and he never let us down. He would always come to me with ideas to make things better and reach more people.
Alex always used to joke with me whenever I'd share my shots with him that I was going to steal his job, and I'd tell him he was crazy because he was so much better behind the lens than I am.
One of my favorite memories of Alex was when we went to cover Testament and Sepultura together. I adore both bands, and it was packed at Brooklyn Bowl. Alex had just finished shooting one of them and we were standing at the back of the venue talking.
I kept getting heckled by creepy guys, and usually I am very much an "I can take care of myself" type of girl. Alex pretended to be my boyfriend and put an arm around me and told anyone who said something to go to hell. When it was time for him to go shoot the next band, he grabbed one of his friends in security to keep an eye on me until he got back.
Alex was sweet like that. He was marvelously kind to everyone around him and always kept an eye out for his friends.
Whenever we shared the photo pit together, if he found a good spot or a good setting, he would always tell me between songs so that I'd get good shots as well. He had such an amazing eye, and I looked up to him. I'm dreading when concerts come back simply because I won't see that smiling face in the pit again. We won't sit at the back of the venue looking at each other's shots. I won't get to give him a hug at the end of the night, and I'm going to miss the texts making sure each other got home alright.
Over the past few days, I've actually thought about selling off all of my gear and giving up because I don't want to do this without him. He'd be so stern with me if he heard me say that. Alex believed in me when I couldn't believe in myself. He was my rock in many ways when it came to art. As painful as it's going to be without him, he would encourage us all to get better and move forward and create for him. He was supportive like that.
There aren't enough words to say that I'm going to miss my friend.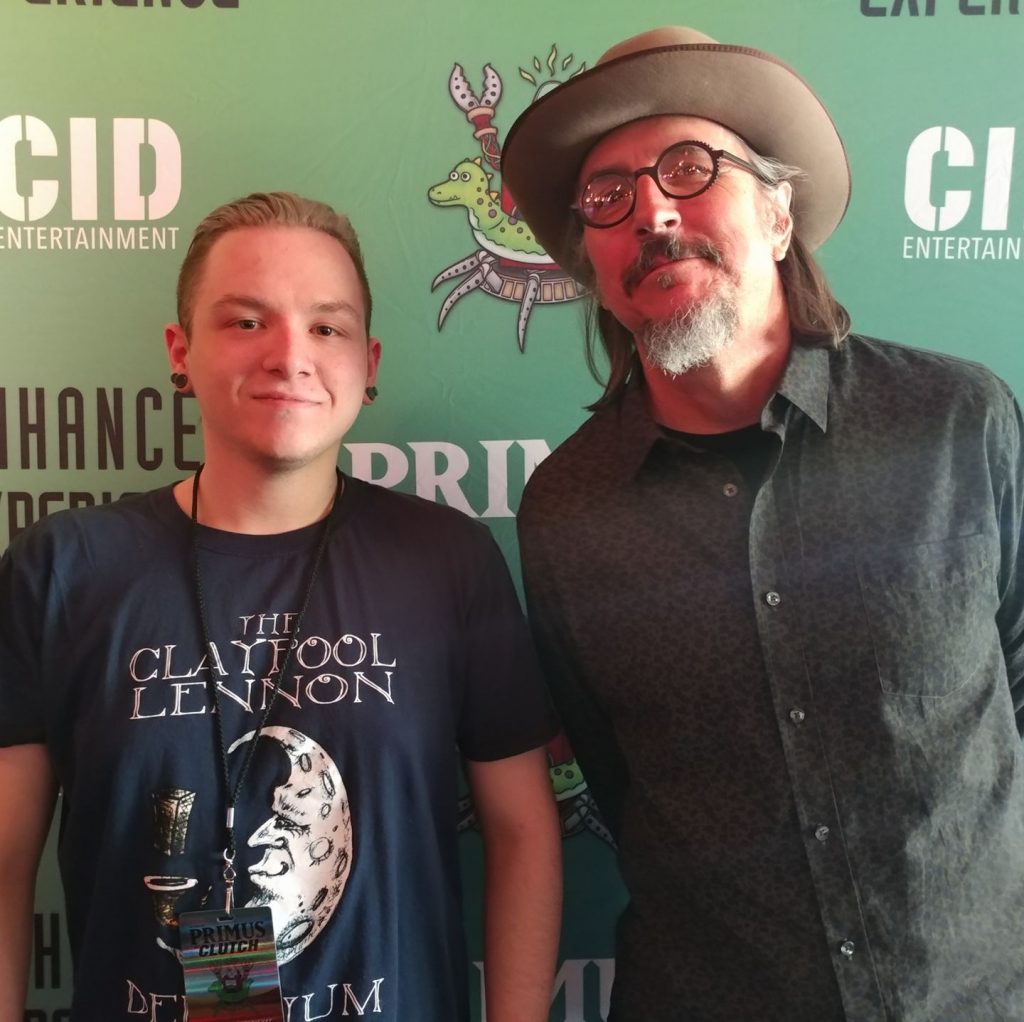 Sylvia Lee.
I have so many memories of Alex.
I remember when we were putting this together and Stephy was telling me about him. And I was like, "Can he shoot?" "Trust me, he can shoot." I remember him being appreciative of us giving him a chance for our fledgling little project. He was down to shoot anything.
Alex was such a sweetheart. When we did the ZRockR buttons for Halloween to give away, we used a photo he did for the artwork. He was so amazed that we wanted to use his work for it.
Abigail said he ran all over like a mad man when they were shooting Warped Tour. He wanted to get as many shots as possible of everything. The kid was just a force.
He and I have chatted about music and photography so many times over the years.
I think one of my favorite memories of Alex is when we were trying to get him in to shoot Primus. It seemed like it was taking forever for anything to happen; and early afternoon the day of, it looked like it was a no go. I had to let Alex know and felt really bad because he loved Les Claypool and I really hoped he'd be able to shoot. He already had meet and greet and tickets to the show.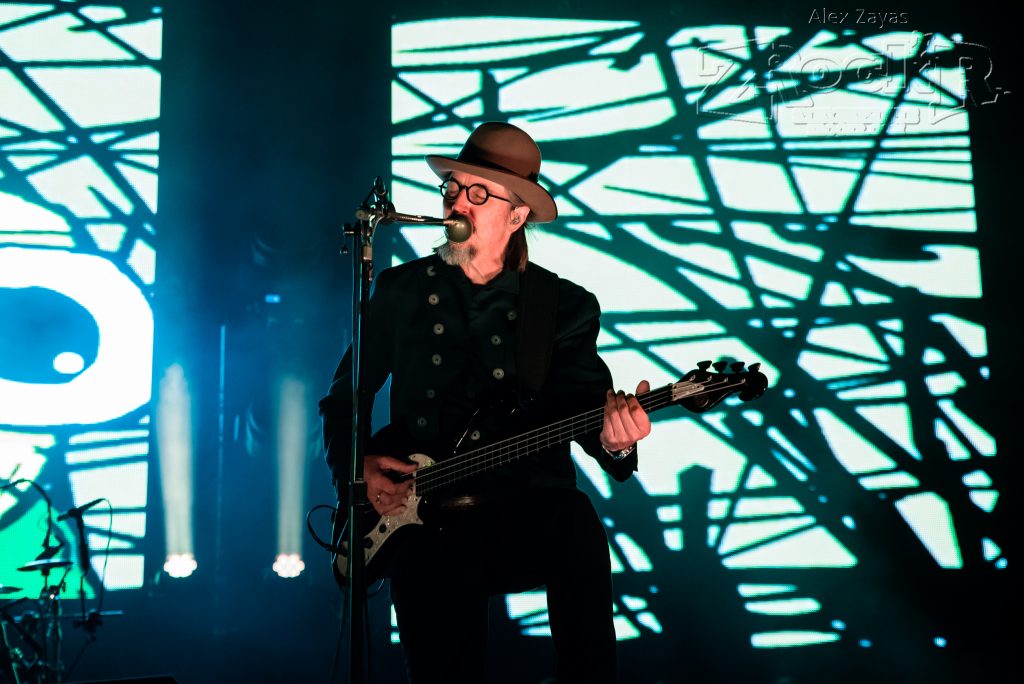 Alex texted me from the venue and told me not to worry; that he'd be shooting Les that night. I was like, "How? We didn't get approved." Alex, being Alex, while chatting with Les at the meet and greet, told him we weren't given approval to shoot and that he'd really hoped to. Evidently, Les asked who we had ask and then proceeded to ask Alex if he had his camera with him. Of course he did, just in case it was a last minute go and he hadn't heard for sure before coming into town.
Les Claypool told his assistant to make sure Alex had a photopass and pit access to shoot for us. When Alex texted me what had transpired, I laughed and just beamed. I think I said something like, "Oh my God it sounds like something we would've done back in the day in Indy. I am so proud of you!" We laughed more and he got great shots, as usual.
Another favorite memory is when he and Asia got stuck in the rain covering The Cult downtown. They sent over a picture of the two of them holding up their media passes, beaming and soaked, so we would know they made it and were holding out for the show to start.
I am going to miss the random 3:00 am texts about Ghost or Priest or NIN or shows coming that he wanted to cover. Or answering a question that I had and it was the first he could answer because he had shot for Erik and was busy editing.
Alex was an artist. He was a talented and caring soul.
The last time we had talked was about how happy he was about the tattoo Yvonne was doing and sent pictures of what was done and what was planned. I had referred him to her when he was looking for someone for what he was thinking of due to the work she'd done for Erin. He was thrilled and assumed I would be really happy with her work for what I was wanting too.
Like I said, he was truly the definition of an artist. He shall be very missed; not only by the music/art/photography community or the ZRockR staff, but deeply by every person who knew him personally.
I am really proud of him for all the work he put in with us when we weren't sure this would even fly, and for all he accomplished. I am going to miss my friend very much. He was a light that went dark way before his time.
Courtney.
I loved Alex so much. He was always so friendly and one of my favorite people to share a photo pit with.
Alex used to tell me I was killing it all the time. I try to stay humble and would always look and be like "Oh my Goddd" because his work was always on a different level than a lot of other's you'd see around town.
Taylor.
I admittedly didn't know Alex as well as a lot of the team, but this guy was always a pleasure to work with.
We attended the 2016 Rock Godz Hall of Fame ceremony at Hard Rock and Whitesnake at Red Rock in 2018 together.
He will be missed.
Asia DeVinyl.
So incredibly sad. Alex was such a sweetheart. I just wish I had met him more than just the one time.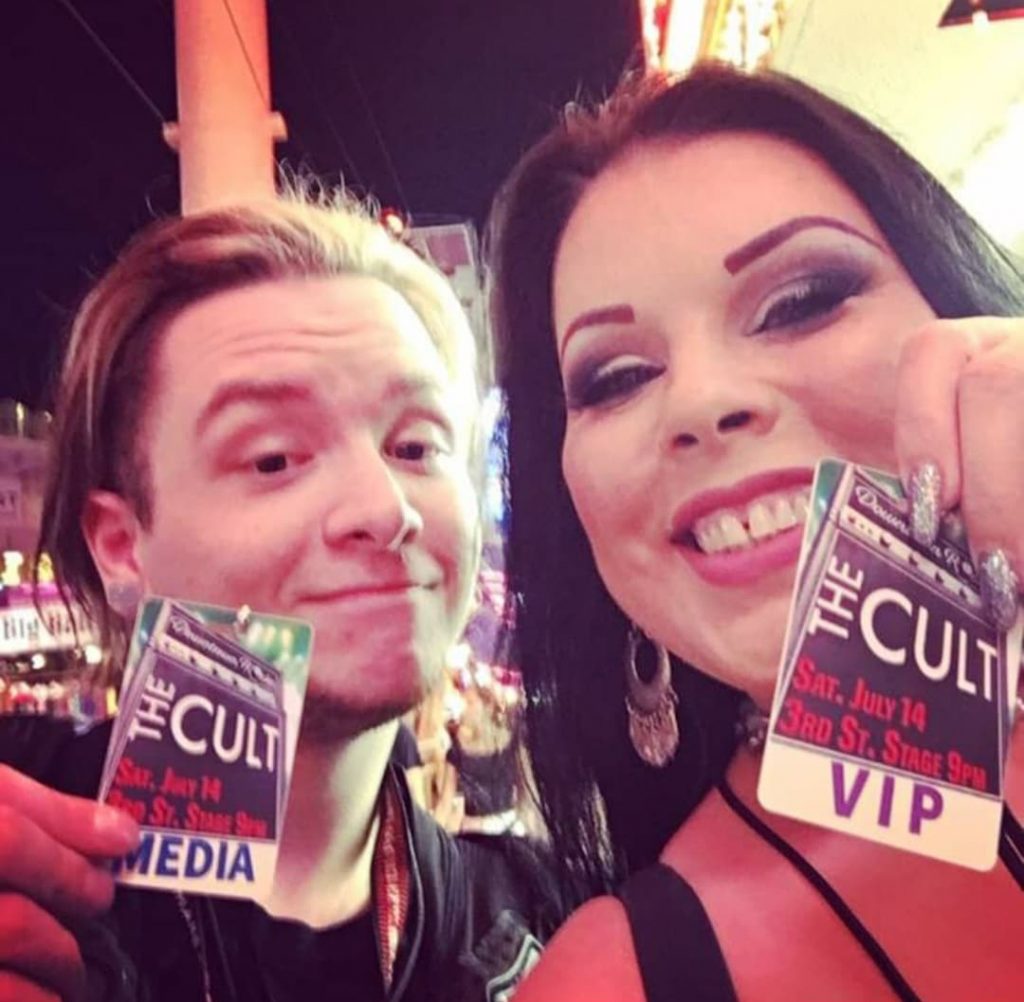 Dillon Radley.
The world lost a gifted photographer and sweet kid. You were highly thought of and loved within the music and photo community. Even though we weren't close, I respected you and your work. Sleep well, my friend.
Until We Meet Again.
Many of us on staff simply don't have the words to describe how we feel right now. We wanted to share some memories though, because talking about Alex and remembering all of the amazing things about him makes us smile. We really can't say enough how missed he already is, and how much we will continue to miss him.
We love you, Alex.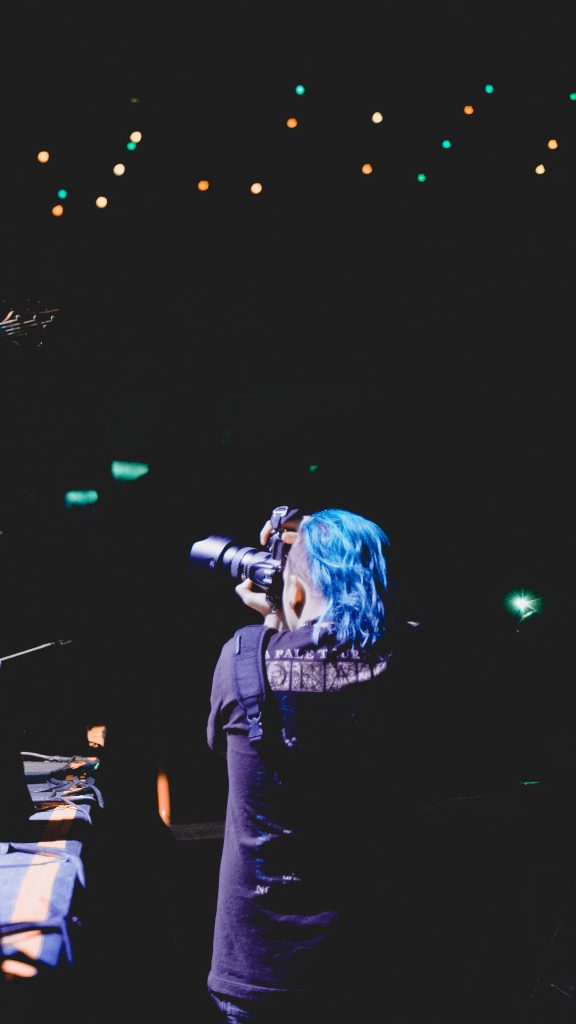 Alexander X. Zayas
January 1994 – August 2020
Our Friend.