Michael T. Ross played Count's Vamp'd in Las Vegas on Friday, March 18, 2022, with support act Hell Mary.

It's great to see Vamp'd is bringing rock and roll back in a big way, with even all the recent craziness of the world failing to kill live music. It remains Las Vegas' premier house for all things rock, and this fan was especially delighted to hear that Michael T. Ross, probably best known for being the keyboardist in the RAIDING THE ROCK VAULT stage show from a few years ago, but his career also includes stints with acts like Angel, Missing Persons, Hardline, and Lita Ford, further showing his musical abilities. This would be my first time seeing Mr. Ross since the ROCK VAULT days, and it was a show I eagerly awaited.

Just a brief disclaimer before I get into the meat of this review as well. Ross' set utilized many revolving-door musicians who came on and off stage throughout the evening. I don't know the names of all these people, and there's no list of all the performers available. If I can find the names of everyone, I'll edit this review accordingly.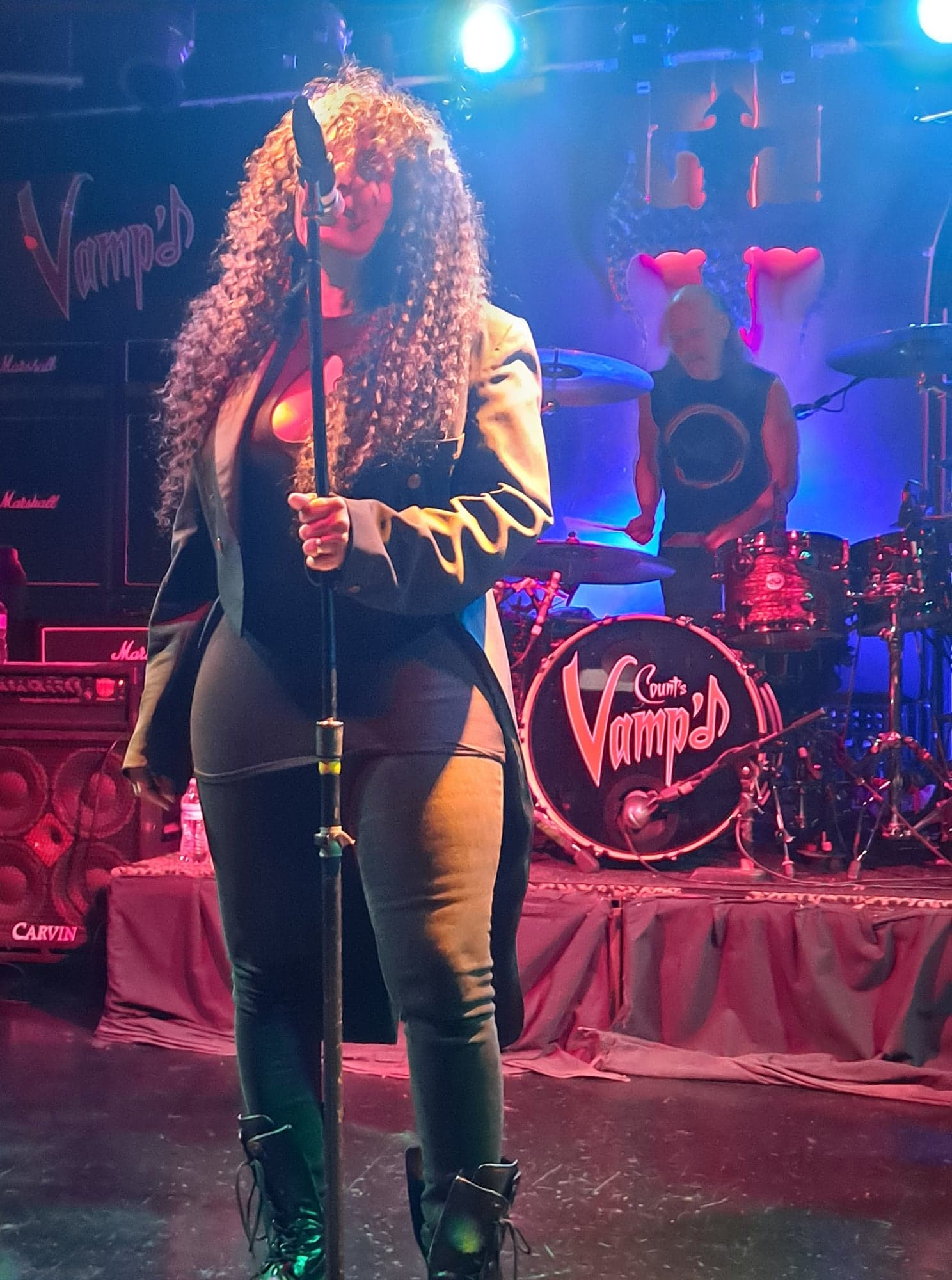 Opening the evening was the set from Hell Mary, fronted by the beautiful and always vocally-impressive Mary Kryah. The group on this evening also featured drummer Michael Maysonet and guitarist Jeff Duncan, of Odin and Armored Saint fame, and bassist James Sperry. Hell Mary sets are always fun because they throw in everything but the kitchen sink when it comes to their musical interests; something that's reflected in every setlist they bring. Opening with a kick-ass rendition of Cheap Trick's concert-opening standard "Hello There," the quartet threw out one of the most eclectic and entertaining setlists you could imagine, with cuts that included everything from classic rock favorites to Foo Fighters and even an obscure Jane's Addiction tune! What's truly remarkable about the diversity of these sets is how Mary's powerful, booming vocals adapt to suit every track. You never know what you'll get when it comes to the songs performed at a Hell Mary show, but I do mean that in the best of ways. This was a killer way to start things off.

Mr. Ross' set is more difficult to review because of the sheer number of revolving-door musicians who took the stage, not to mention how many different directions things went in. Fortunately, every single one of these directions and players was fantastic, and the night already stands as one of my favorites of the year so far. Among living keyboardists, this guy is the best of his breed, and the fact his name doesn't show up more often on "Greatest Keyboardists" lists alongside the likes of Keith Emerson and Jon Lord is absolutely criminal.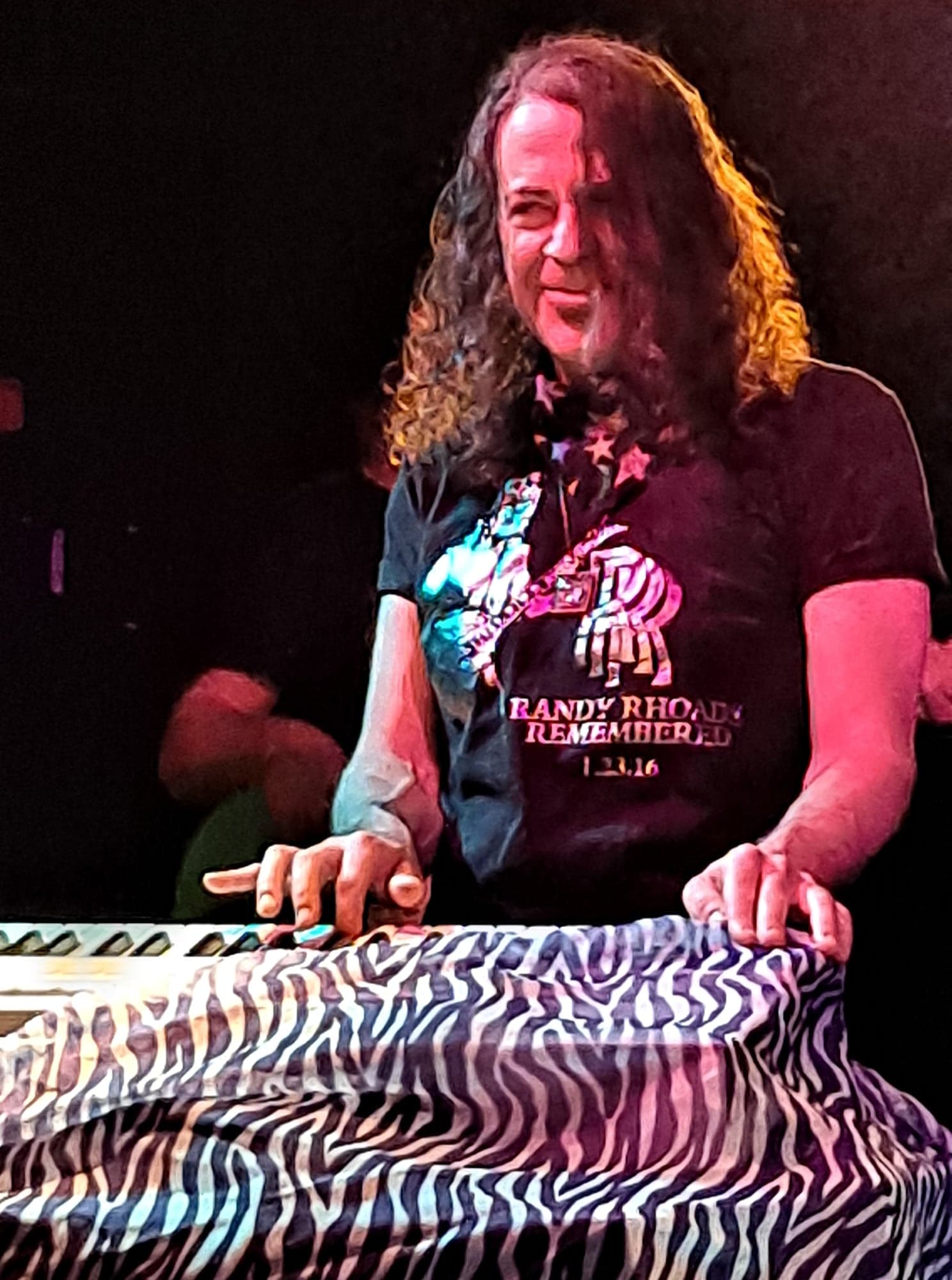 Ross was streaming his show via Facebook live, something made apparent with the phone mounts near his setup. Did I mention his keyboard setup, which featured two different keyboards, was front and center on the stage, and not tucked away in the background like keyboardists usually are? And this guy very much played "lead keyboards" throughout the evening as it was needed. Some great moments aside from the music included Ross showing off an autographed Kansas record from his collection, signed by the late Robby Steinhardt, to whom Ross paid tribute with an brief opening rendition of the title cut from that band's 1975 sophomore album, SONG FOR AMERICA. Ross promised more Kansas music on a later date, so hopefully we'll get to hear him do the full-on 10-minute version in the future! He'd also mentioned the return of RAIDING THE ROCK VAULT, which was welcomed news to all these Vegas rock fans.

The VIP for the entire evening, of course, would have to be drummer Michael Maysonet, who literally drummed for the entirety of BOTH sets, including both Hell Mary and Mr. Ross' lengthy set. This is no small feat, and it's no surprise that this guy remains one of my favorite people on the Las Vegas music scene. Plus the guy's a talented artist when he's off the stage on top of his drumming abilities. I'm sure he was pretty sore the next day!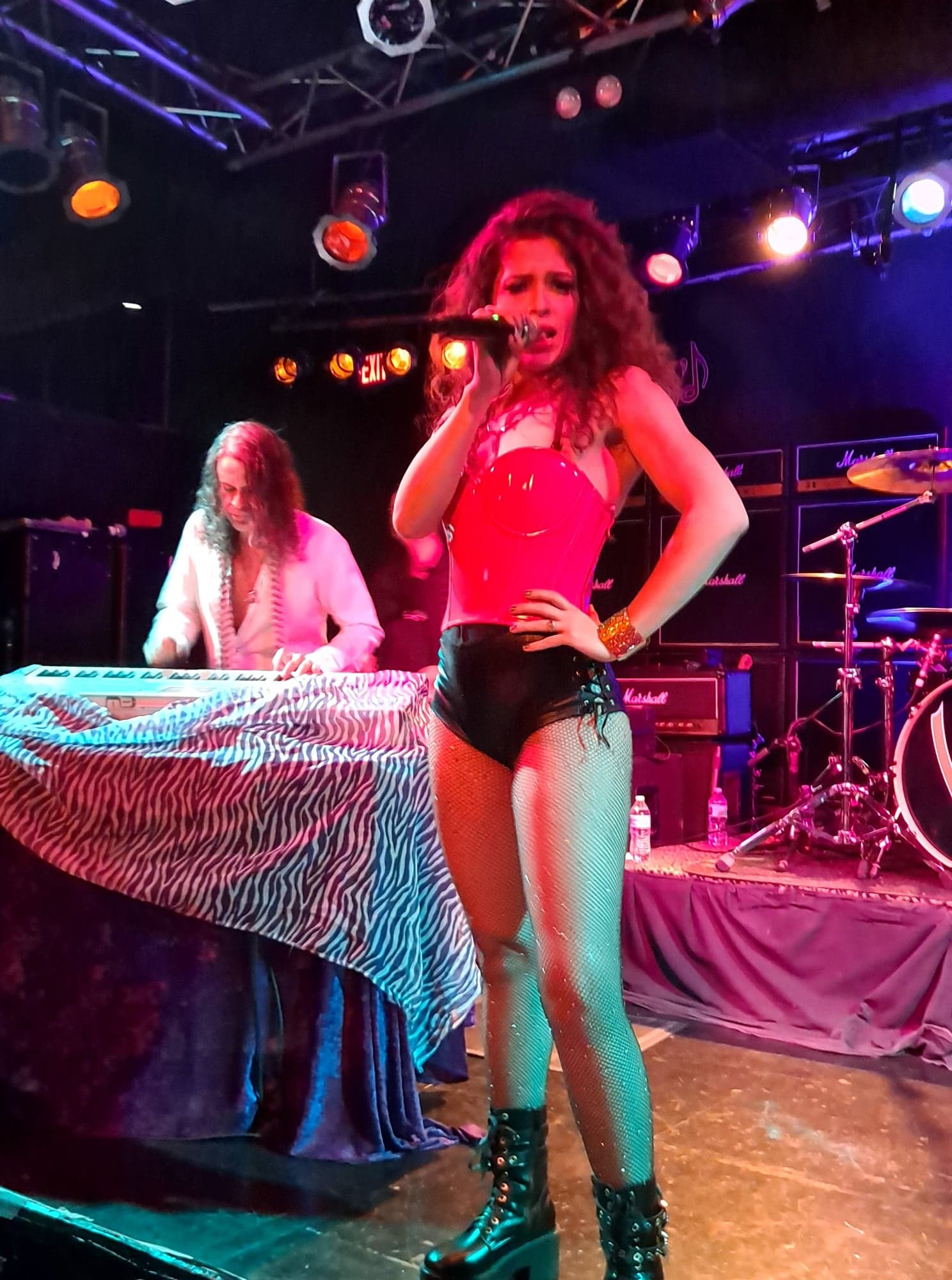 Remember I mentioned that this evening had a revolving door lineup of musicians? I wasn't kidding. For the first part of Ross' set, we had bassist Barry Barnes; one of the most reliable go-to guys on the Vegas scene (he's the only guy to be in Count's 77, Stoney Curtis Band, AND John Zito Band!), and most of the guitar parts were filled by former Dio axeman Rowan Robertson, who was heard on Ronnie's classic LOCK UP THE WOLVES LP. The material played on this evening was pretty damn diverse, and different singers, all of whom seemed to suit the material at hand, took the stage as needed.

One of the biggest surprises of the night (in a good way) was how many female vocalists Ross used. Seeing more women rock the stage at Vamp'd is always a good thing. Ross and Maysonet have both played with Missing Persons, so bringing up a female singer to sing two classics from those new wave rockers was a nice touch; these would've sounded strange with a male singing them anyhow. What was truly surprising is that the woman who was brought up to sing these tracks actually did justice to Dale Bozzio's singing style, right down to that high-pitched squeak she does after singing lines of lyrics! Maya Cohen took the stage to sing the Lita Ford classic "Kiss Me Deadly;" Ford being another artist Mr. Ross has done keyboards for in the past. We even got Mary Kryah returning to the stage as well, and she was as entertaining and energetic as ever.

That's not to say there weren't moments for the male vocalists to shine, either. For a pair of Ozzy Osbourne songs, an Ozzy impersonator (albeit one much taller and healthier looking than the real Mr. Osbourne) took the stage, belting out renditions of some of the Ozzman's classic hits. It just further goes to show how diverse and eclectic a musical lineup had been assembled for the evening.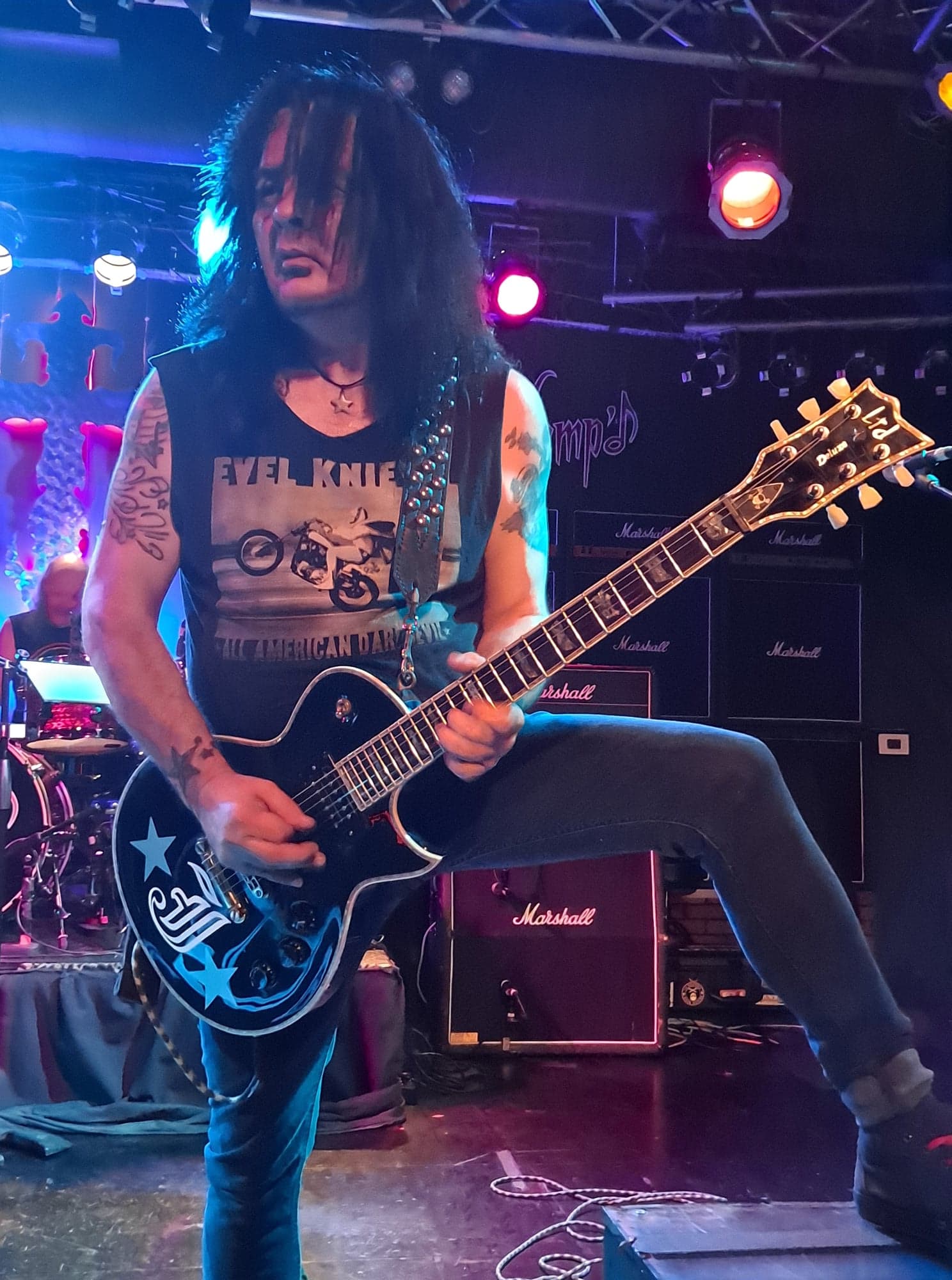 The renditions of the songs themselves deserve credit here. I've heard "Smoke on the Water," "Mr. Crowley," and "Rainbow in the Dark" performed more times than one can imagine, but the advantage here was that we actually got to hear them as intended, with their keyboard parts. Mr. Ross can take a keyboard and make it a lead instrument, and that's something not everyone can pull off.

There were moments where Ross left the stage for brief reprieves, but the rest of the band continued to entertain during these times. One of the surprise highlights was hearing Ross do an extended solo that incorporated everything from classical-style piano pieces to the theme from the TV series CHEERS! Diverse is an understatement when it comes to describing what this guy can do when it comes to tickling the ivory.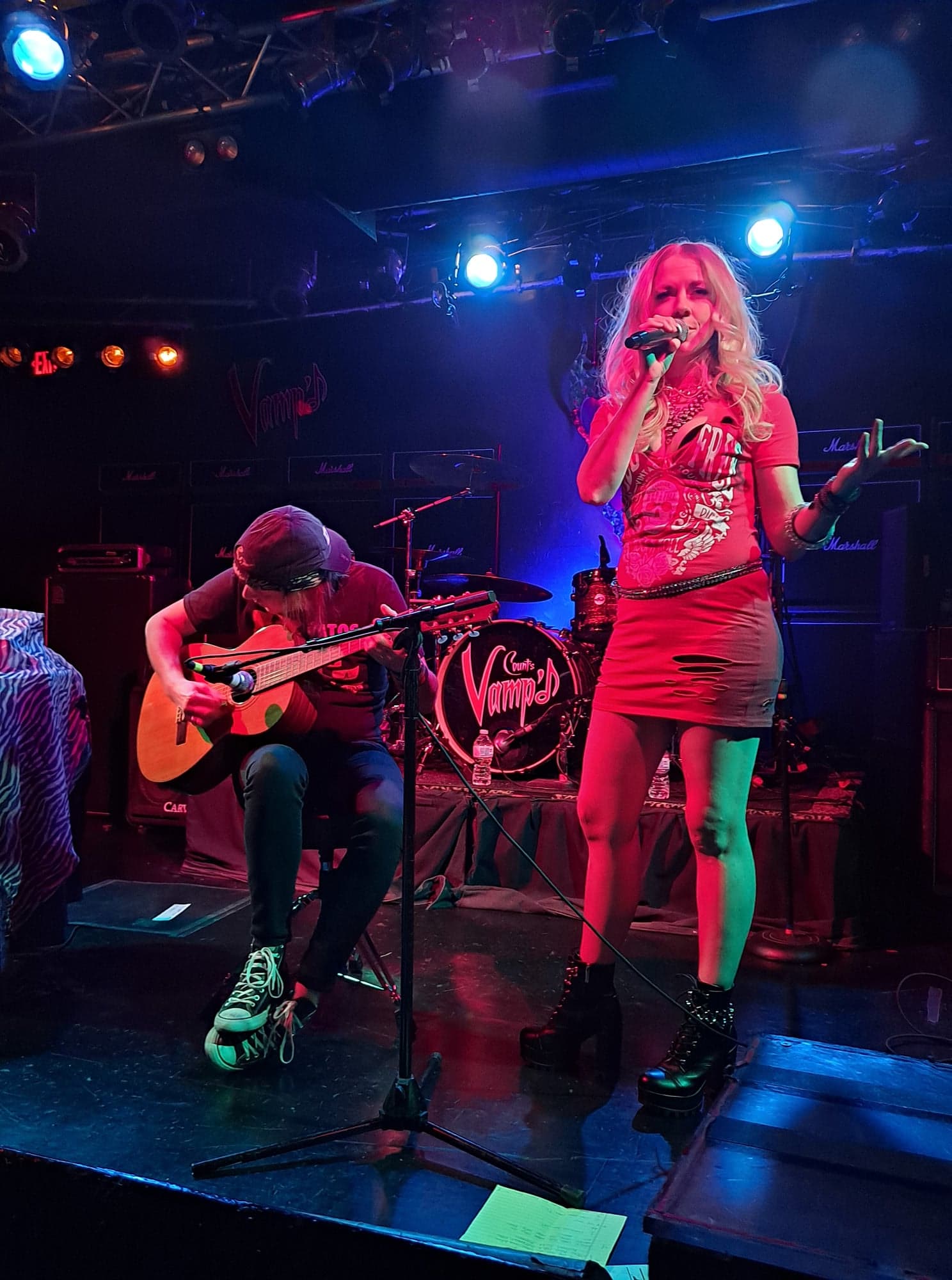 The only minor hiccup in the evening was during some attempted Led Zeppelin songs, which was stopped prematurely due to time constraints, with the beginnings of the song "All My Love" and some booming drums courtesy of Mr. Maysonet pulling off his best John Bonham impersonation (and fairing quite well!) I wish this segment of the show had been better developed and thought out; I would've been happy with a medley of Zeppelin songs, as I'm sure everyone in the audience would've been. Still better to get a few moments than none at all.

For me, the highlight of an already-spectacular set was its epic finale, which in this case was a performance of Aldo Nova's classic 1982 debut album hit, "Fantasy," for which most of the performers from throughout the evening took the stage. This song is a minor rock classic, and I'm glad we got to hear it with straight-up lead keyboards that are an essential part of the track. There couldn't have been a better way to close out the festivities.

Michael T. Ross is underrated as hell as a musician, and it's one of the many reasons I was happy to see him do his thing on the live stage again. One of 2022's most epic nights of rock and roll so far, and one I have a pretty good feeling will be going on my eventual "Best of the Year" list. Regardless of where and who he's playing with, never pass up an opportunity to see Mr. Ross on the live stage.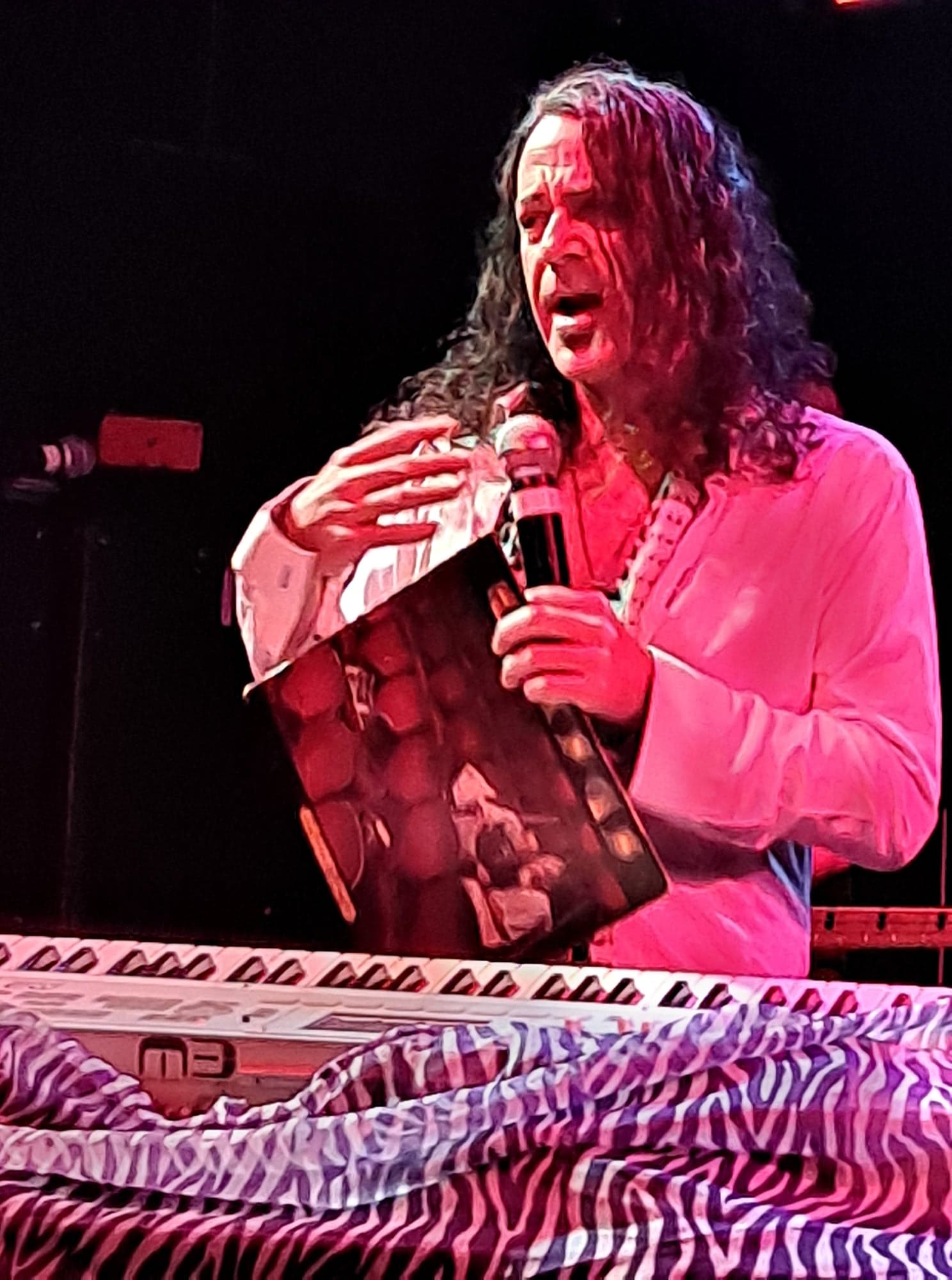 All photos courtesy of David Childers. Used with permission.