Just three days ago during the second half of my lunch break I'm scrolling through Facebook and spot the post made by The Black Dahlia Murder announcing the passing of vocalist Trevor Strnad. Seconds later – just as it hits me what exactly I'm reading – a text from my wife comes through and I know I'm not imagining things.
The Black Dahlia Murder didn't introduce me to Death Metal but they did make it much more fun.
Their goofy antics in their music videos notwithstanding the guitar riffs and the guitar solos on display drew me in whilst other more established legends in the genre hadn't. Though anyone who knows me won't be surprised that the antics helped as well.
Despite being primarily drawn to the band by way of the guitar work; Trevor's lyricism and delivery are an important part of TBDM's sound and the longer I've listened to his enunciation of tracks like "What A Horrible Night To Have A Curse" and "Warborn" the more awed I am of a man who has clearly stood out in a (blood) ocean of vocalists that are clearly pretenders to the likes of Cannibal Corpse and others.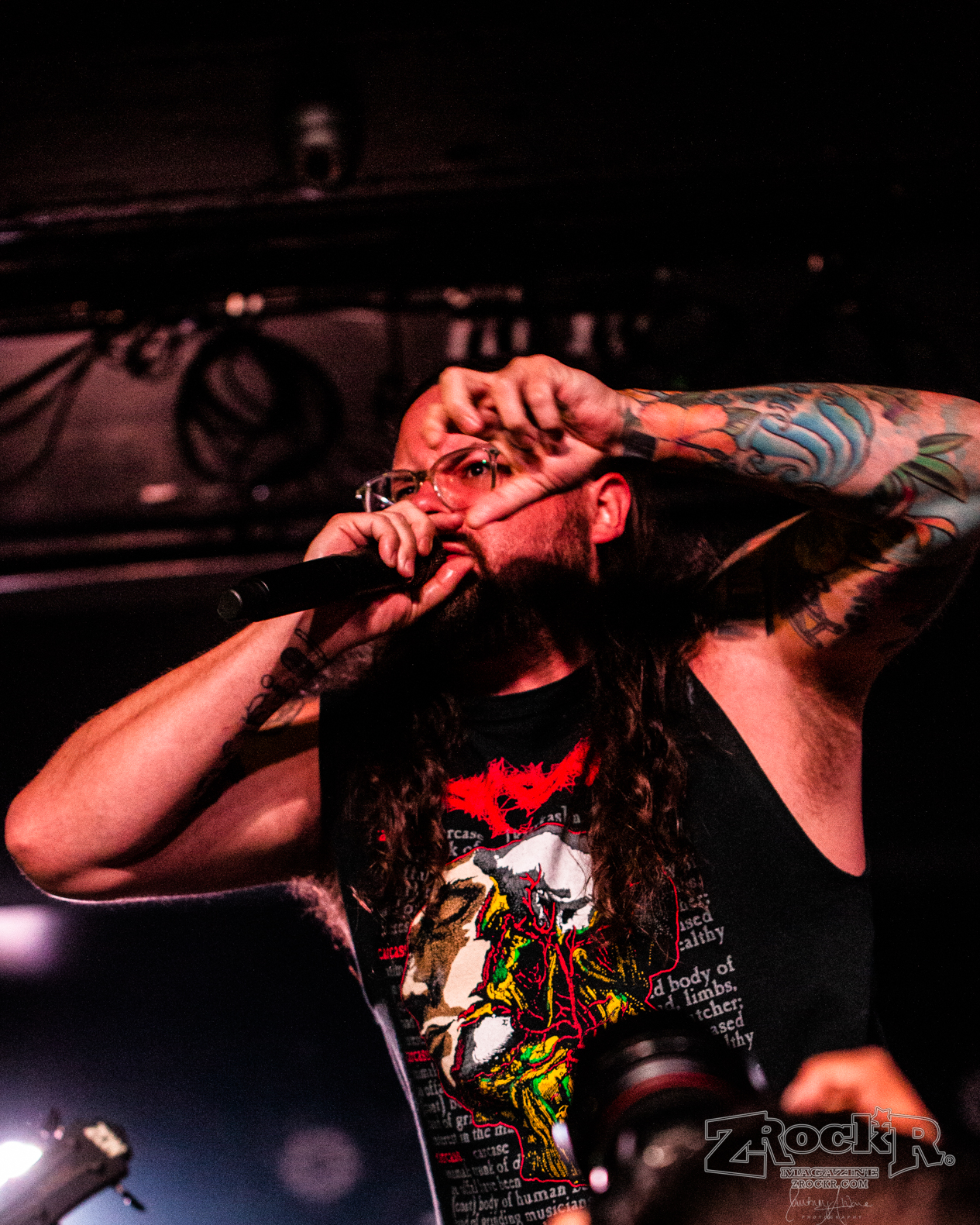 Speaking of the songs I mentioned though, their 2007 release 'Nocturnal' still remains my favorite melodic dea- no my favorite DEATH metal record of all time. It's because of this record that when I first watched the first Angry Video Game Nerd episode one of my thoughts was 'Nah, Trevor Strnad wrote those killer lyrics inspired by this game – automatically makes Castlevania II not that bad.'
I've not loved other releases as much as 'Nocturnal' but I'm loyal to my favorites like that; but that never stopped me from picking up the new albums as they came out and seeing as I've been building a vinyl record collection I still have holes in their discography to fill there.
The question remains how exactly I feel about Trevor's passing and I'm honestly all over the place. I'm devastated that a hero of mine during my teenage years has gone before his time. I felt the same with Alexi Laiho's passing at the end of 2020. Sad yet grateful to them.
The men and women I've listened to since my youth. Some of my best memories revolve around the live shows I attended. I made lifelong friends and connected with them over the music we listened to. It was artists like Trevor who's music and lyrics got me through the darkest points in my life. Lost loved ones and bouts of depression that seemed insurmountable.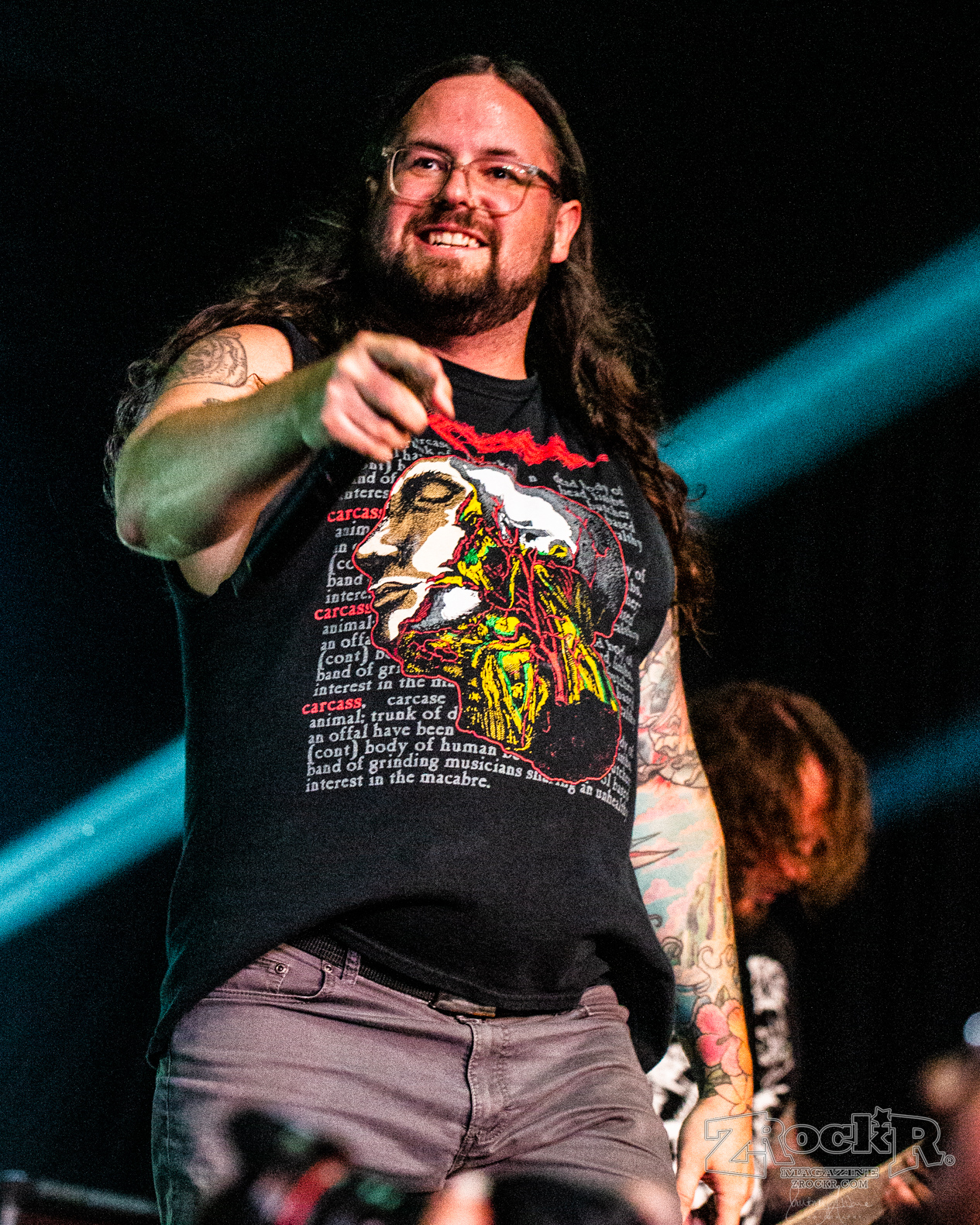 That said it made the post more devastating to read that while it didn't explicitly state cause of death to be suicide; that the band's Facebook back did include the number for the National Suicide Prevention Lifeline: 888-273-8255. 
My wife and I have had our own talks about suicide and suicidal thoughts in response to this news. Fans and bands weighed in their own thoughts and while I can certainly understand that people will be confused how a funny and outgoing guy like Trevor could ever do such a thing… I'm not.
The worst time of my life – my final year in high school was spent in a fugue of depression. Most days I simply wanted to sleep and to be left alone; but during that time I was about as social as I was the year previous. I sometimes laughed and smiled as I did before. Soon enough though; my mood would sour and I'd get to thinking about how I wasn't ever going to see my friend again. Someone I saw as a brother.
A number of things got me through that year. My family, friends, and yes even music. That said it was difficult to even think about reaching out to people even though I knew they loved me. I was stuck in my own head and feelings and my thoughts turned inwards rather than looking for help from outside. It's there though if you're willing to reach out. The Lifeline, therapy, your friends, and family. Music. Please reach out.
I think I'll be putting on 'Nocturnal' and playing 'Castlevania II: Simon's Quest' the rest of the day. So I leave you with this quote from closing track "Warborn".

"To my brothers who've fallen before me – I will walk with you again."