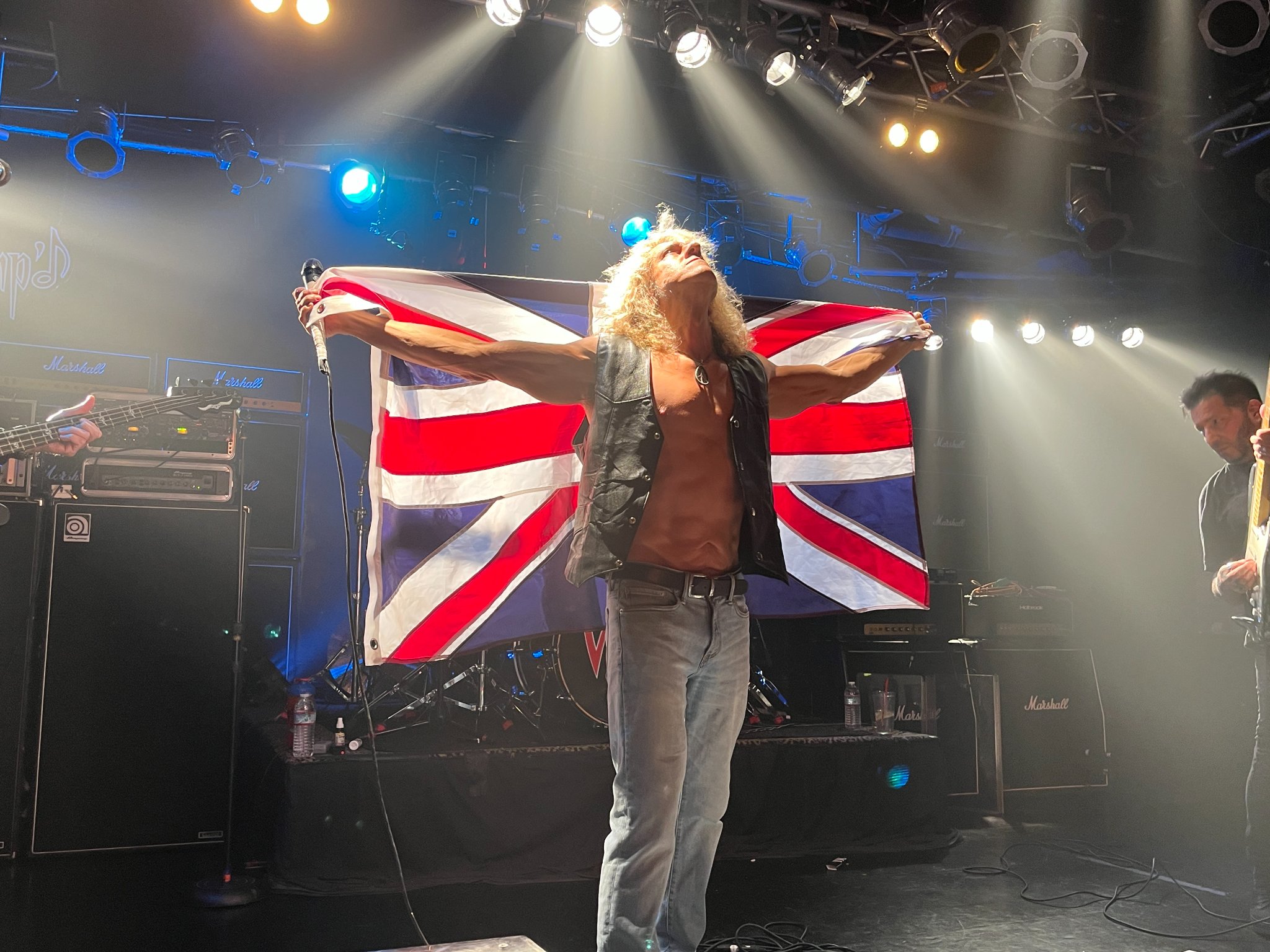 The Who Invasion and Beer Drinkers & Hell Raisers ZZ Top Tribute (hereafter simply referred to as "Beer Drinkers") played Count's Vamp'd on Friday, August 5, 2022.

Unsurprisingly, Count's Vamp'd remains one of the top houses of rock and roll in Sin City. Continually attracting local, national, and international talent, it's the place to go if you want to rock out to live music. Being a large classic rock fan, I was certainly enthusiastic to hear that the venue would be having a performance from tributes to The Who and ZZ Top, two of classic rock's greatest bands. While these bands have frequented Vamp'd in recent years, this was, believe it or not, my first time seeing them both!
The Who shot out of the British Invasion to rock superstardom, releasing some of the most iconic guitar-driven anthems of all time. Fronted by vocalist Roger Daltrey and guitarist/sometimes vocalist Pete Townshend, and backed by the reliable rhythm section of Keith Moon (RIP) and John "The Ox" Entwistle (RIP), these guys continued to persevere even after Moon's untimely death in 1978.

The Who is not an easy band to pay tribute to, largely because a) their catalogue is so large, and b) many of the songs have complex musical arrangements beyond what a normal four-man band can pull off. That said, despite my initial skepticism, I was eager to hear the music of the band performed on a live stage by a more-than-capable tribute who has been doing their act for many years. As I never saw The Who live (in fact, Keith Moon died several years before my birth), I can't exactly speak for how authentic looking their show is compared to the "real" band. But what matter is that these guys came to rock.

And they did just that.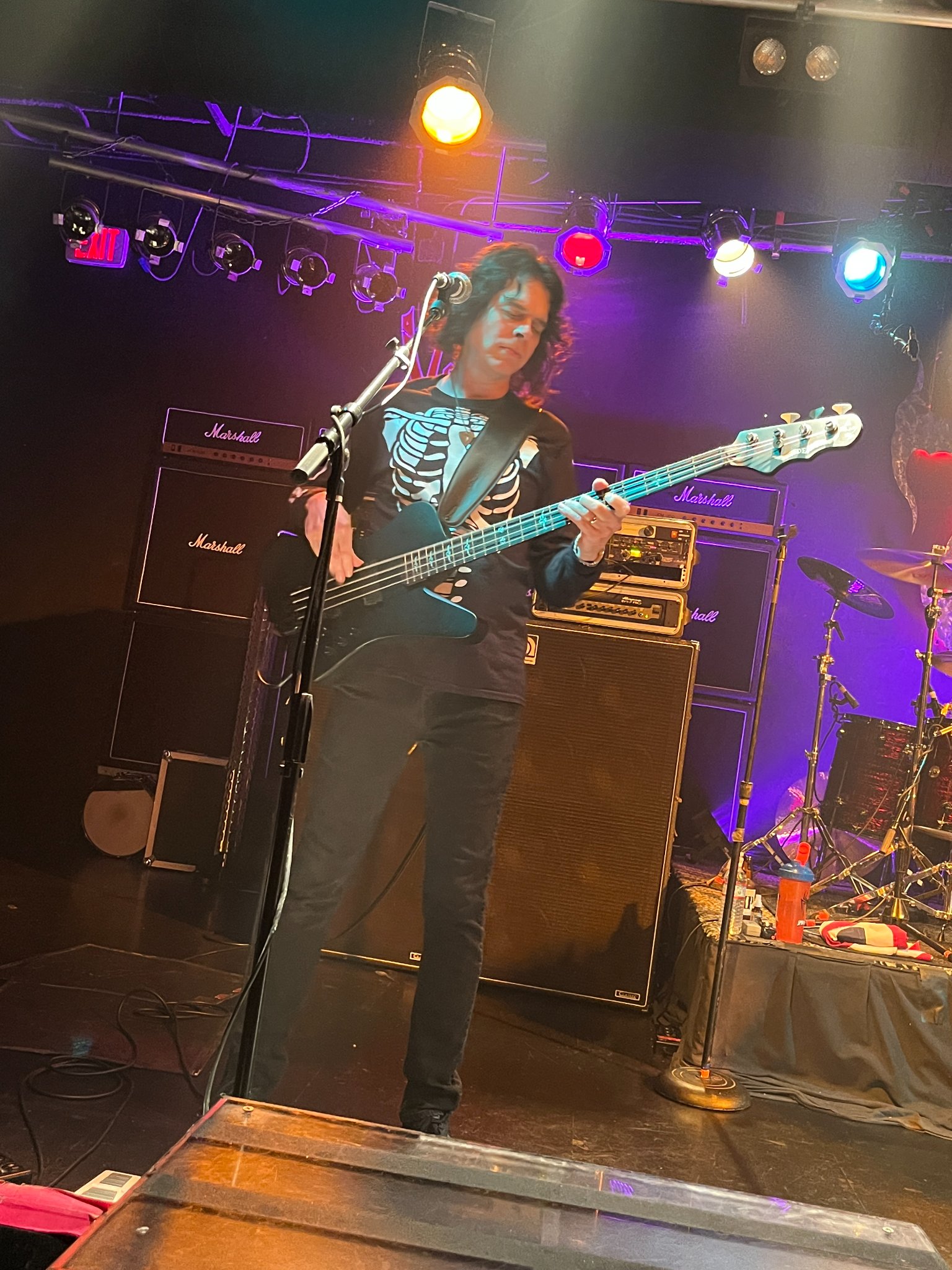 Their setlist, unsurprisingly, was largely a "Greatest Hits Live" affair, including cuts like "My Generation," "I Can't Explain," "Pinball Wizard," "Behind Blue Eyes," "Won't Get Fooled Again," "Squeeze Box," "Who Are You," "The Seeker," "Love Reign o'er Me," and "You Better You Bet." But I admire the band for going beyond the obvious hits and giving audiences a few unexpected gems, including the band's renditions of Eddie Cochran's "Summertime Blues" and Mose Allison's "Young Man Blues" which the band recorded on the seminal live release LIVE AT LEEDS, "Slip Kid," "The Real Me," and even "See Me Feel Me/Listening to You," the epic finale from 1969's classic concept album, TOMMY. I could nitpick the tracklist of this gig, but this was ultimately a nice mix of hits and deep cuts alike.

Keith Steven Caplan portrays frontman Roger Daltrey, and he's easily the standout player (no disrespect to the remainder of the trio though; these guys are capable artists who appreciate band's music). Caplan looks the part and has the pipes to pull it off; these aren't easy songs to do justice to. These guys never let up in the set's duration, proving themselves capable artists. Caplan even picked up an acoustic guitar for portions of a few tracks which was fantastic, though there are a few moments where this wasn't utilized in which it would've been nice (the intro to "Pinball Wizard" comes to mind). Unsurprisingly, pre-recorded tracks were used for songs with more complex arrangements, such as the intro to "Baba O'Riley" and the orchestral parts on "Love Reign o'er Me," but for a band like this on a small stage like the one Vamp'd has to offer, this is probably the most practical way of doing things.

There were so many highlights throughout this gig that it's hard to isolate one or even a handful of highlights. For me, the best moment of this gig was the group's performance of "See Me Feel Me/Listening to You," the TOMMY album's outro. But this rendition was heavier than the album version and had several instrumental sections, drawing from the way the band performed the song in their classic live concerts. This was the moment where I knew this would be a band I'd have to see again. The Who's songs aren't easy to do justice to, but this group pulls it off. Fans of the group won't be let down.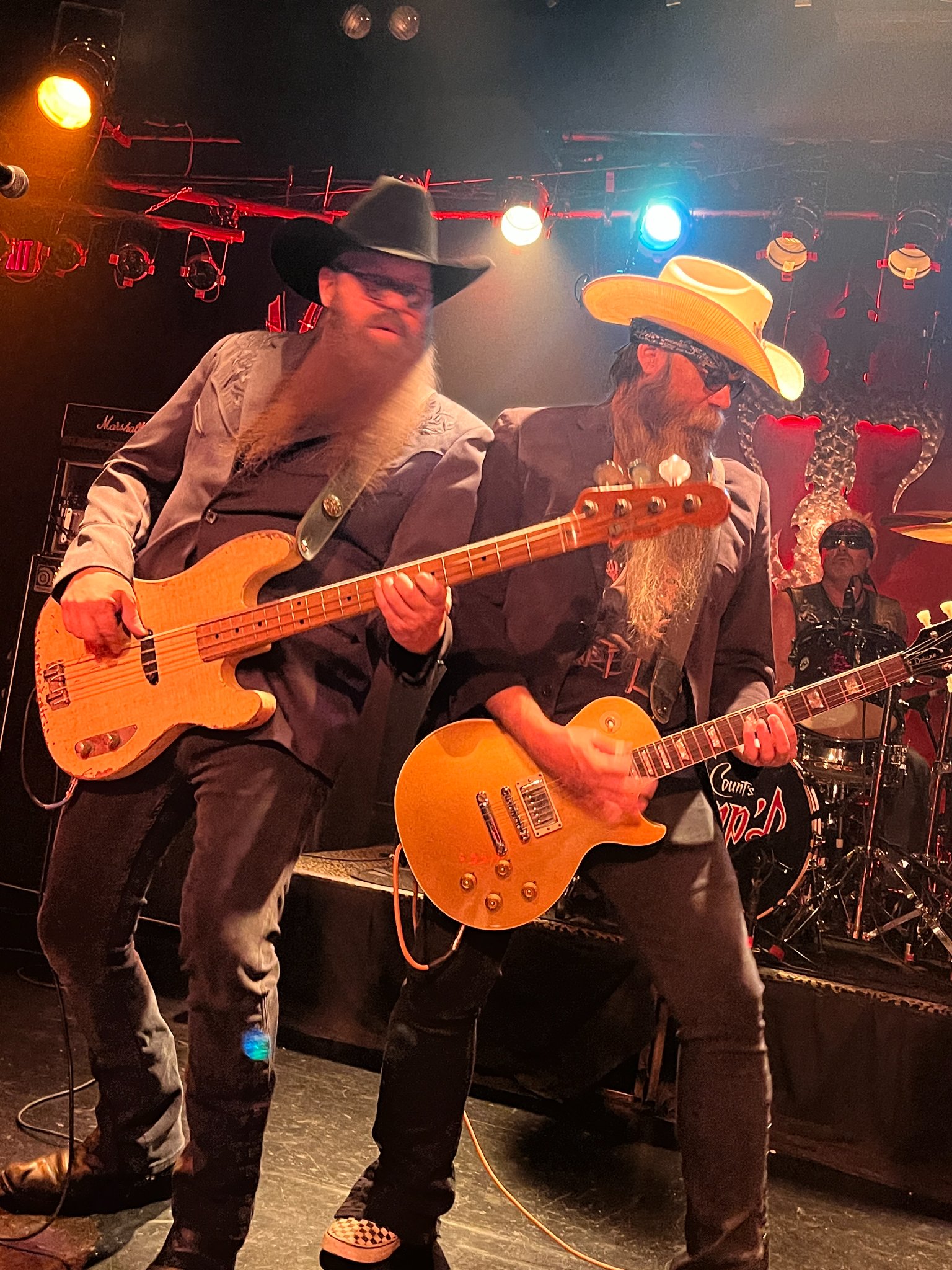 ZZ Top, much like The Who, are widely regarded as classic rock legends, even if musically they couldn't be farther apart. For over five decades, the band featured guitarist/vocalist Billy Gibbons, bassist/vocalist Dusty Hill (RIP), and drummer Frank Beard (ironically the only one in the band not to sport a huge beard). After 50+ years and a ton of albums, Hill passed away, but the group has vowed to continue. I did see the real ZZ Top once, at the VH1 Rock Honors in 2007, at which the group was recognized for their contributions to the rock world (Ironically, the 2008 Rock Honors event paid homage to The Who, but I didn't attend that as it was out of state).

Beer Drinkers have been doing their ZZ Top tribute act for many years, although they did announce during the gig that they had a new drummer (again, I hadn't seen the band so I can't speak for how this guy stacks up to his predecessor). When the band first took the stage, they immediately got my attention with their elaborate lighted microphone stands and a look that could easily be mistaken for the real thing if one didn't know better, right down to the long beards (I find it particularly ironic and humorous that these guys went on immediately after a tribute to The Who that performed the song "Won't Get Fooled Again," which contains the lyric "and the beards have all grown longer overnight.")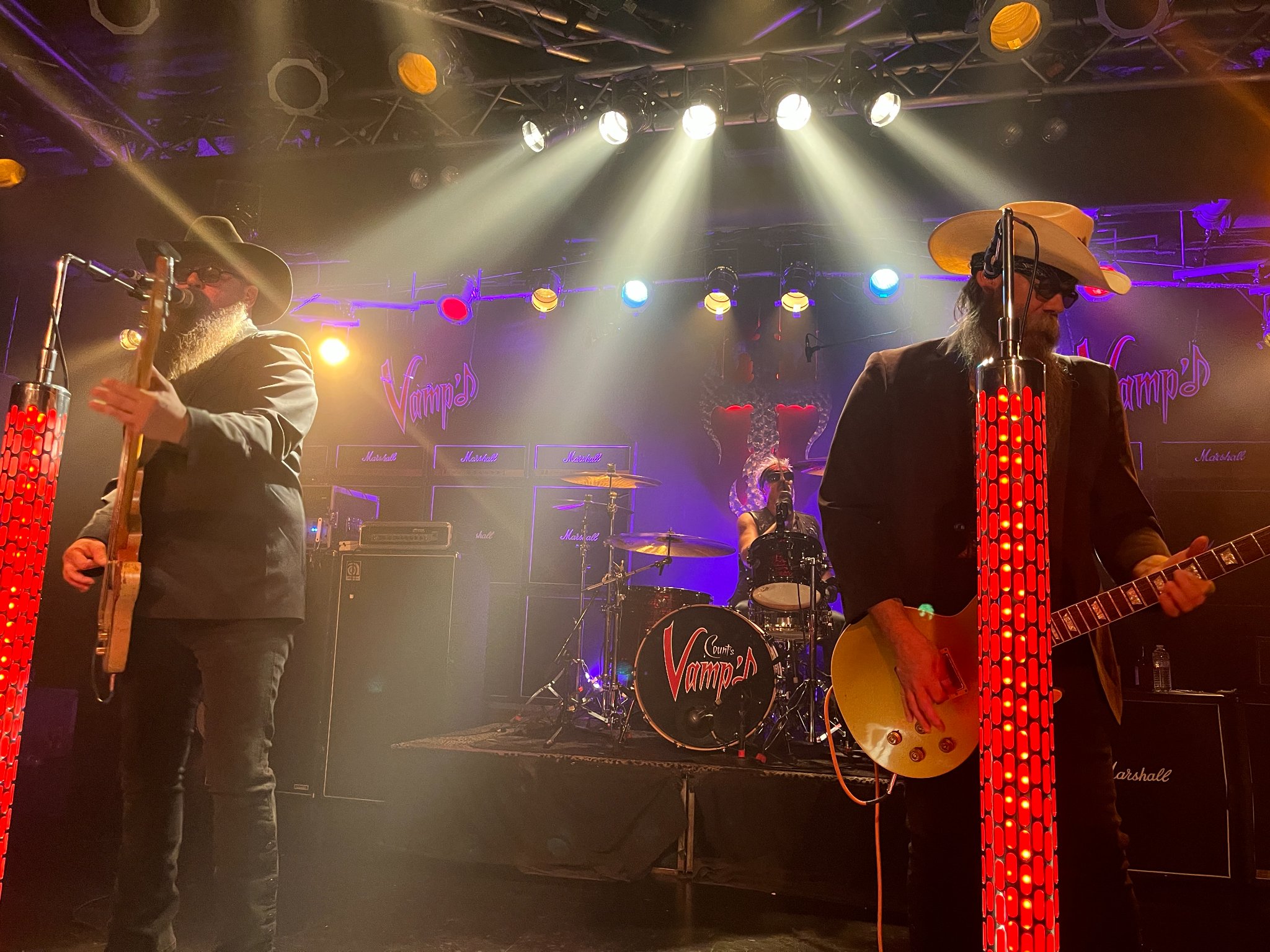 ZZ Top's discography is interesting because they started out as more of a blues-based rock band, shifting more towards pop/new wave sounds in the 80s while still retaining the emphasis on guitars; it was 1983's ELIMINATOR that brought the band their greatest success. Much like The Who Invasion, these guys gave the audience a set that was mostly hits but still threw in a few slightly deeper cuts to mix things up and keep it from getting too predictable. Tracks performed included cuts like "Tush," the band's cover of "I Thank You," "Cheap Sunglasses," "Pearl Necklace," "Tube Snake Boogie," "Gimme All Your Lovin," and "Sharp Dressed Man." The band was faithful to the material, proving themselves worthy but also not above having fun with the audience and encouraging crowd interaction. Had the actual Billy Gibbons been in attendance (not unthinkable since he DOES live in Las Vegas now!), I think he would've been pleased with the homage.

These were two kick-ass tribute bands doing justice to the legacies of the bands that they were representing. From the British Invasion to everyone's favorite little band out of Texas, The Who Invasion and Beer Drinkers are the tributes these bands deserve. Fans of the groups won't be let down musically by these tributes. Highly recommended!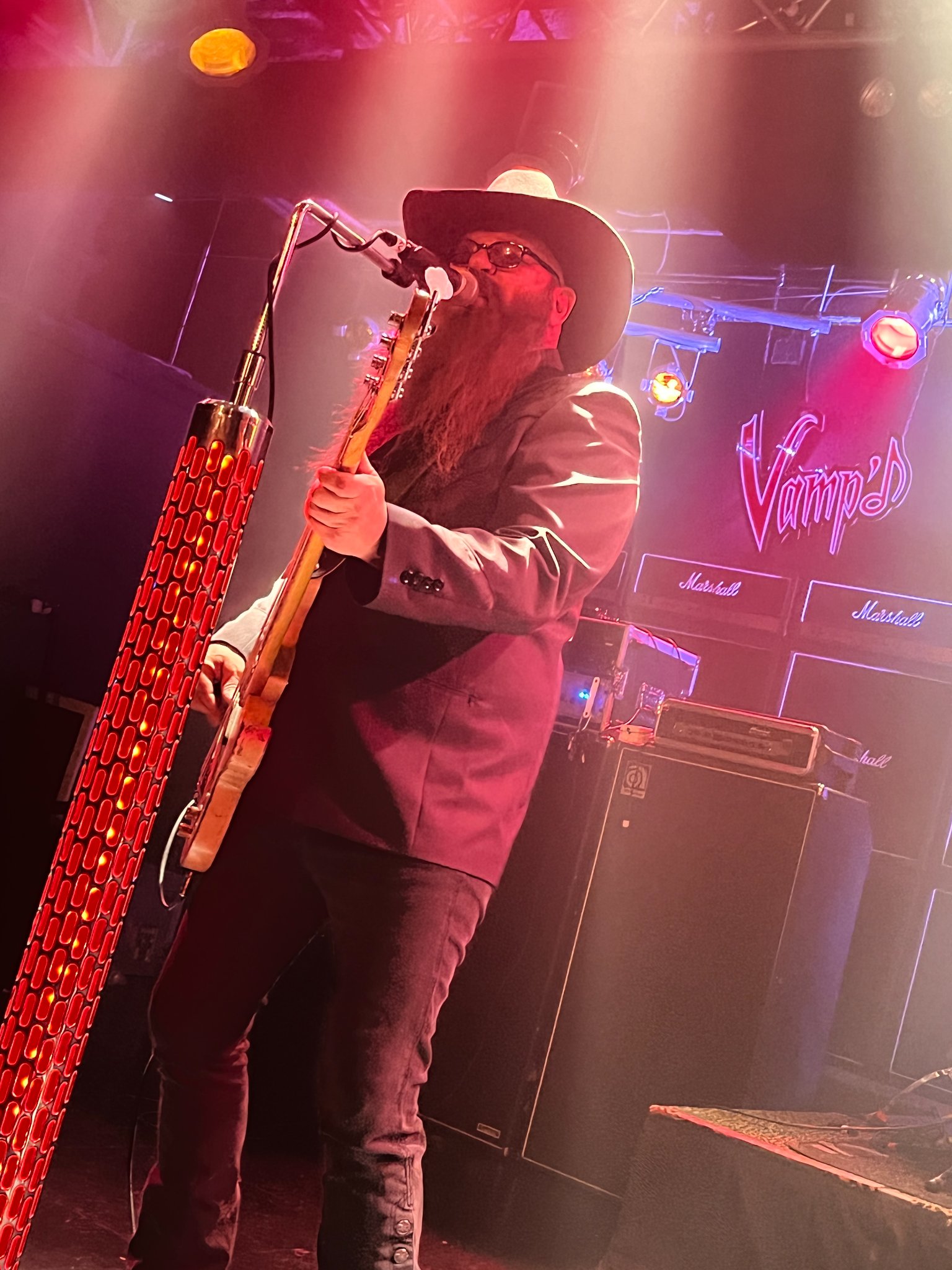 Photos by Taylor T. Carlson.