Singer/songwriter Dominick Muzio is no stranger to writing a catchy song. The Wicked Garden vocalist has done it again with his new solo EP, Candy at a Funeral.
Put out by Tone House Records and recorded/produced/engineered by fellow local Jason Constantine, the EP consists of four original songs written by Muzio, as well as a cover of Todd Kerns' "So Close, So Far".
Kicking it off is the first single, "Special Thing", which is reminiscent of The Cure and hints of Johnny Marr. It's a creepy, bass driven performance. The hook and chorus of the song make it obvious why this is the first single released. It is a definite earworm, but the style and sound is not an indication of the overall sound of the album. It is a fast paced, get in and get out song, an amuse bouche if you will to the rest of the record.
Following up "Special Thing" is "Pretty Broken (For A Pisces)". Immediately, this one punches your eardrums. Obviously coming from a place of pent up angst and betrayal, "Pretty Broken (For A Pisces)" shows a side of Muzio we did not get to witness in his previous works. The song takes a quick turn into palm muted guitar and slight spoken word before dragging the listener back through the mud.
Accompanying Muzio on the record is drummer Ron Hudy, who is known around the Vegas scene as mainly being a punk guy, but his performance on the record shows he is more than that. It accompanies the guitar riffs, vocal melodies, and bass (provided by Constantine), perfectly and helps drive the performance of the songs.
We take yet another genre turn with "Edge of Nowhere", which can only be described as a love child of Foo Fighters and Queens of the Stone Age. Written for a friend in his teen years, it's almost alarming that this one was not recorded sooner in Muzio's life. Lyrically, the song is full of metaphors and imagery. There is passion behind Muzio's vocal harmonies that dance above the alternative/bluesy bass an guitar.
As far as covers go, it's a personal belief that they should never copy the original. They should always sound like one's own. "So Close, So Far" was originally recorded by Todd Kerns for his 2014 acoustic release, Borrowing Trouble. Eight years later it has taken on an entire new meaning. Muzio captures the bitter emotion in Kerns' lyrics, essentially making this song his own. It is completely understandable why this was chosen as the second single for Candy at a Funeral. If you're not familiar with the song, you've been missing out for almost a decade, and I highly suggest both. If you are familiar with it, strap in, because there's nothing pretty about it.
Closing out the album is the (mainly) acoustic track "Mother, My Heart". This is my personal favorite on the album. Of all the songs Muzio has written during his musical career, this is easily one of his best lyrically. If you are a fan of Jerry Cantrell (Alice in Chains) solo works, I have a feeling you will enjoy this one. You could sneak it on to the track listing for Boggy Depot and aside from the vocal differences, you'd be none the wiser.
All in all, Candy at a Funeral is a solid record; well recorded, well written, and well received by this fan. My only complaint is that there aren't more songs to tickle my ear drums, and I hope that there will be more to come in future.
Candy at a Funeral is available on all streaming profiles as of August 26th, 2022, and you can also get a physical copy and merchandise in support of the album through Tone House Records.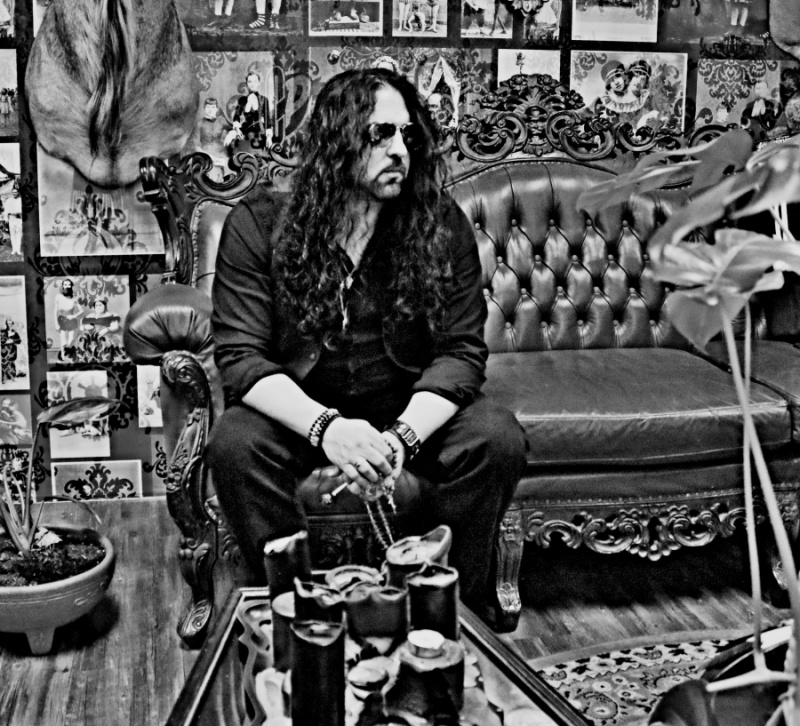 PHOTO CREDIT: All Photos by Stephy Muzio of Live Wire Photography for Promotional Use Only